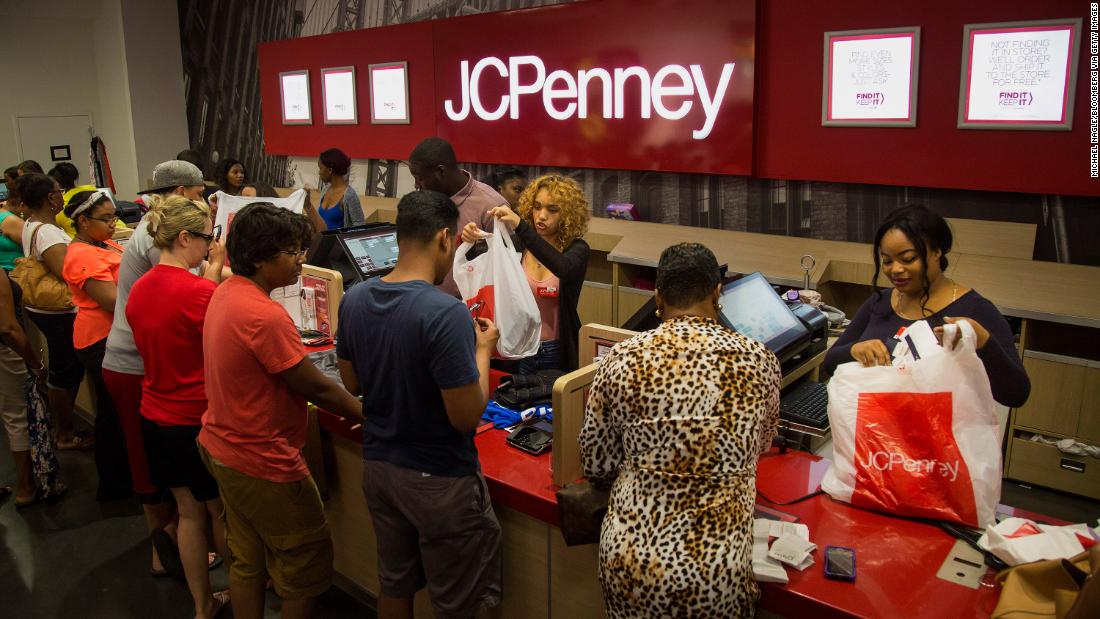 JCPenney (JCP) named a new CFO on Tuesday as chief executive Jill Soltau continues building a team to turn around the struggling retailer.
Bill Wafford, most recently chief financial officer for The Vitamin Shoppe (VSI), will take the job beginning on April 8. JCPenney's previous CFO resigned in September after only 14 months on the job and was replaced by an interim chief.
JCPenney's stock ticked up 2% in after-hours trading -- to around $1.50 a share.
Soltau, who took over as CEO last year, has shaken things up at JCPenney. She is installing new leaders, changing the retailer's merchandise strategy and closing stores.
In a shift, JCPenney recently said it would stop selling appliances and most furniture. It has also marked down inventory to clear out the glut of clothes and handbags sitting on its shelves.
Going forward, Soltau has said JCPenney plans to focus on women's clothes, including athletic brands and the booming plus-size market, and home goods.
JCPenney also plans to close 18 under-performing department stores in 2019, as well as nine home and furniture stores. But it still has more than 800 stores around the country.