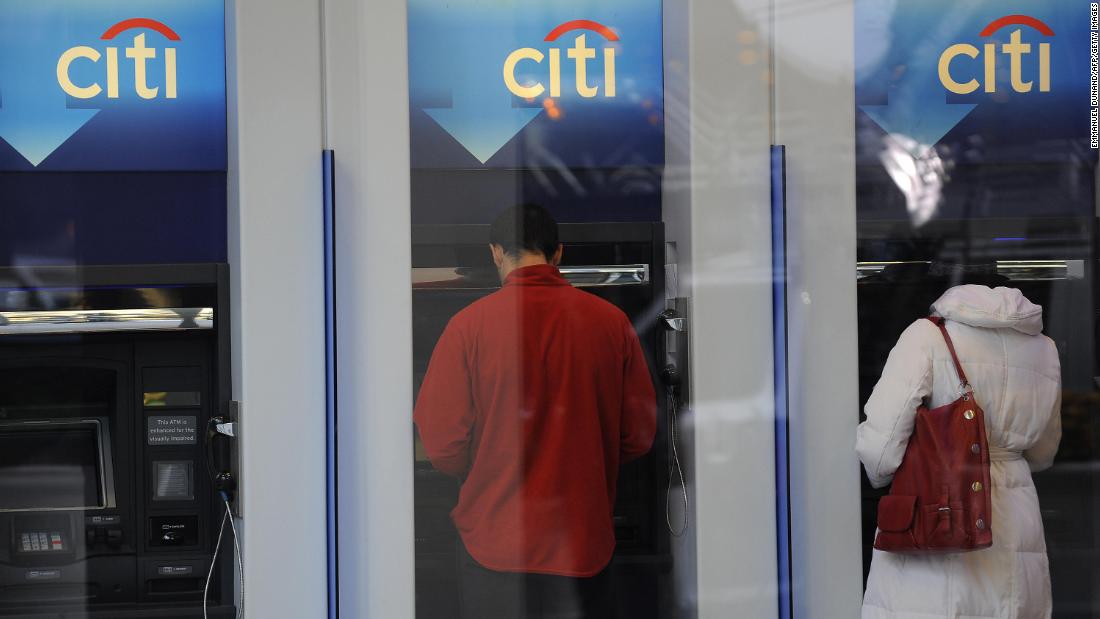 Citi (C) is temporarily closing between 10% and 15% of its branches this week amid the coronavirus outbreak.
The closures will only take place in the bank's core markets: New York, Washington, Miami, Chicago, San Francisco and Los Angeles. Those total nearly 700 branches.
The branches affected have had a drop-off in foot traffic, a Citi spokesperson told CNN Business in an email.
The staff from closed locations will be redeployed to nearby Citi branches. The bank is also reducing hours for branches that remain open. Opening hours Monday through Friday will be 10 am to 4 pm, and 10 am to 1 pm on Saturdays where applicable.