The Dow soars on hopes for government aid bill: March 24, 2020
8:41 a.m. ET, March 24, 2020
Gold regains its shine after brief dip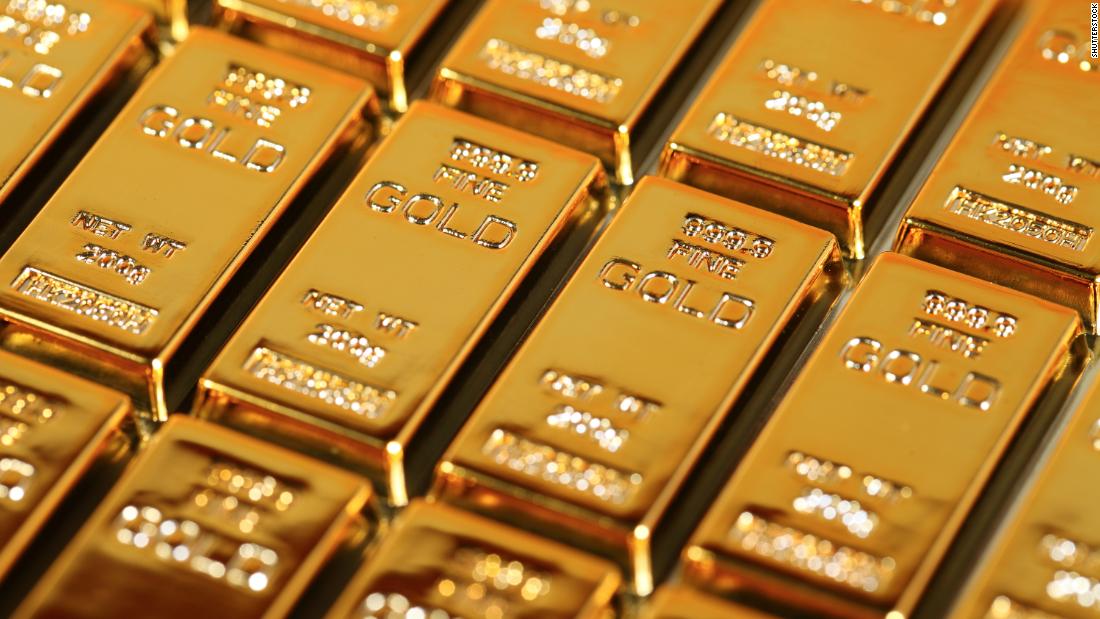 Gold prices are surging again after plummeting last week -- along with just about everything else. Gold is up more than 6% Monday to around $1,665 an ounce. That puts it back near a seven-year high.
So why has gold started to look lustrous again? Central banks (particularly the Federal Reserve) are throwing the kitchen, bathroom and just about every other sink it can find at the problem -- and this monetary stimulus should help stabilize the market.
Gold also is an asset that benefits from some instability in the financial markets -- as long as investors aren't fearing an outright depression. It still is a classic safe haven investment, especially if the US dollar continues to weaken. The dollar has pulled back following the new round of Fed stimulus.
"A sense of unease over the coronavirus developments and fears around a global recession should support appetite for gold moving forward," said analysts at currency brokers FXTM in a report. 
Gold also rallied at the end of 2008 following an initial plunge in the immediate aftermath of the bankruptcy of Lehman Brothers.
But gold "is likely bottoming earlier [than in 2008] because of a much faster and larger policy response than markets could ever have anticipated." according to Scotiabank analyst Nicky Shiels.
7:15 a.m. ET, March 24, 2020
Chevron is hunkering down: Slashes spending by 20% and scraps buybacks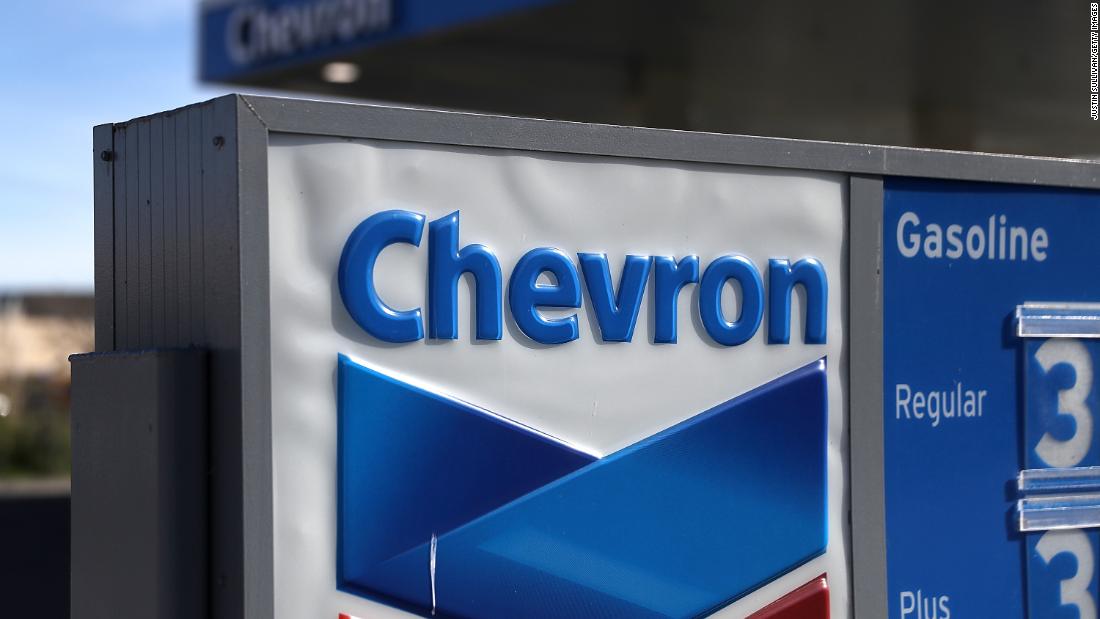 The oil crash is forcing even Chevron to scale back its grand ambitions.
America's second-largest oil company announced Tuesday it's slashing 2020 spending plans by $4 billion, or 20%, to cope with $25 crude.
That more conservative budget will cut Chevron's (CVX) oil production targets in the Permian Basin by 20%. The company had previously been rapidly growing output in the epicenter of America's shale oil boom.
Chevron is also suspending its $5 billion share buyback program. That's after the company repurchased $1.75 billion of shares during the first quarter -- at comparatively inflated prices.
The collapse in oil prices has rocked even the largest, most diversified US oil companies. Chevron's stock has plummeted 55% so far this year.
Chevron is working to cut operating costs by more than $1 billion.
S&P Global Ratings dimmed its outlook on Chevron to negative on Monday, citing the "highly volatile market subject to extreme price sings that create a very high degree of uncertainty" for oil companies.
"With an industry leading balance sheet and a flexible capital program, we believe Chevron is resilient and positioned to withstand this challenging environment," Chevron CEO Michael Wirth said in a statement.
6:48 a.m. ET, March 24, 2020
Dow and S&P 500 futures soar to the max
The Dow was set to soar more than 900 points, and S&P 500 pointed to about 5% gain as a twice-rejected economic rescue plan reportedly made some headway in Congress.
Futures jumped to their "limit up" level: When they rise 5%, they can't move any higher. But the S&P 500 SPY ETF continued to trade, suggesting the S&P 500 would gain about 6% at the open.
6:24 a.m. ET, March 24, 2020
There might be another market rout ahead
Even with Tuesday's gains, most global indexes remain in a bear market.
I think it's too early to call the bottom quite yet," said Michael Hewson, chief market analyst at CMC Markets UK.
"It still isn't clear how bad the economic damage is likely to be and while a rally today is to be welcomed, the possibility of another leg lower remains a real possibility," he added.
Innes said he thinks the actions from the Fed "will effectively paper over the cracks for now."
But as more data that captures the severity of the economic tumult rolls in, he said, "the big equity market buyers will stay in cash and remain nervous about stepping back in until data improves."
6:24 a.m. ET, March 24, 2020
Global stocks are surging following historic stimulus packages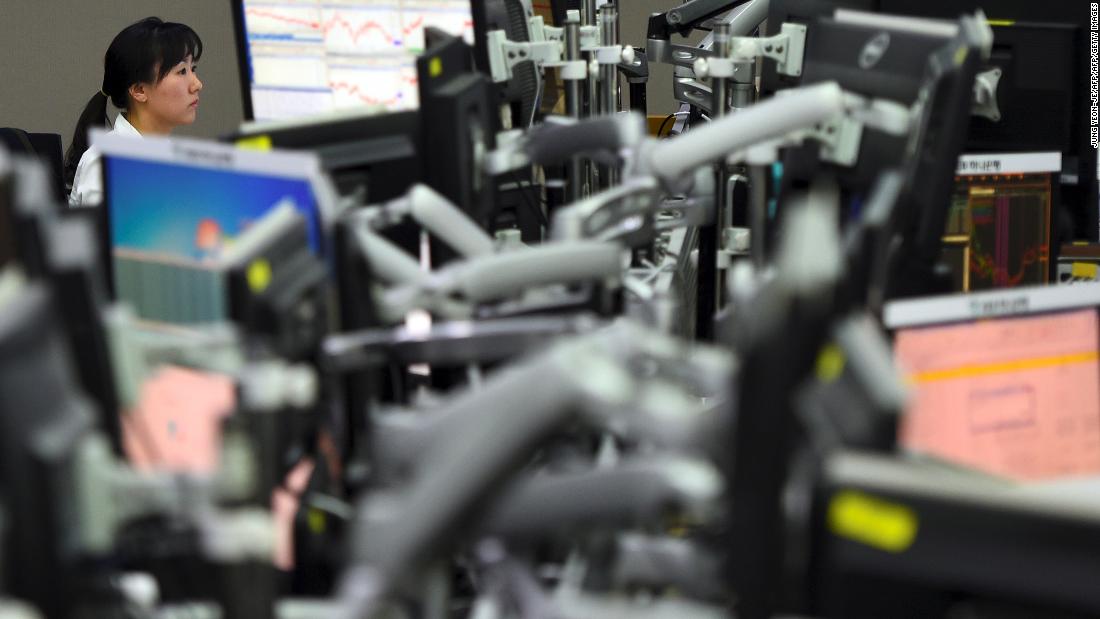 The promise of unlimited support for markets from the US Federal Reserve and hope that Congress is moving towards a huge fiscal stimulus package boosted US futures overnight as well as markets in Europe and Asia.
Early trading in Europe also showed similar trends:
6:27 a.m. ET, March 24, 2020
Trump's stock rally was wiped out Monday
The Trump stock rally, which at its peak only last month seemed unending, has evaporated.
The S&P 500 (SPX), the broadest measure of the US stock market, dropped below 2,264 points on Monday, falling past its closing level on January 19, 2017, the day before President Donald Trump took his oath of office.
Stocks finished in the red across the board on Monday, after the Senate failed to agree on the multi-trillion economic relief package put forward by the administration.
The $2 trillion plan includes a proposal to provide $500 billion in loans and loan guarantees for distressed companies, states and localities, but thus far does not have clear guidelines on who is eligible or require companies that take the loans maintain their current workforce. Also at issue is how to deliver funds to states and localities.