Stocks log worst week since 2008: March 20, 2020
2:21 p.m. ET, March 20, 2020
Goldman Sachs expects the American economy will shrink at a 24% annual rate next quarter
The first half of 2020 will be ugly. Economic forecasts for the first and second quarters are dire, but none have been quite as bad as one published by Goldman Sachs today.
Goldman is now forecasting a whopping 24% annualized contraction in second-quarter GDP, as well as a 6% drop in the first three months of the year.
Declines in consumer spending, manufacturing activity and building investment will weigh on the economy this spring, the bank said.
Even though the economy is expected to aggressively rebound in the second half of the year, the American economy will contract in 2020, shrinking by 3.8%, Goldman predicts.
This is the second dire economic forecast from Goldman this week. The bank also expects unemployment claims to jump to their highest level ever -- 2.25 million -- next week.
1:14 p.m. ET, March 20, 2020
Home sales were the best since before the Great Recession -- but another dip is looming
Existing home sales soared to their highest level since before the financial crisis and subsequent Great Recession on Friday.
Nearly 5.8 million home were sold last month, the most since February 2007 and a 6.5% jump.
But as great at that sounds, there are clouds on the horizon.
Today's results are all water under the bridge as far as the outlook ahead as the coronavirus is keeping millions in their homes and not out walking around kicking the tires on whether to purchase a new residence," said Chris Rupkey, chief financial economist at MUFG.
The US economy -- as well as the global economy -- is expected to plunge into a short but sharp recession due to the raging coronavirus outbreak. This new recession is starting now, Rupkey said, with the bright light of a strengthening housing sector going out for America.
12:31 p.m. ET, March 20, 2020
Federal Reserve expands yet another program to help the financial system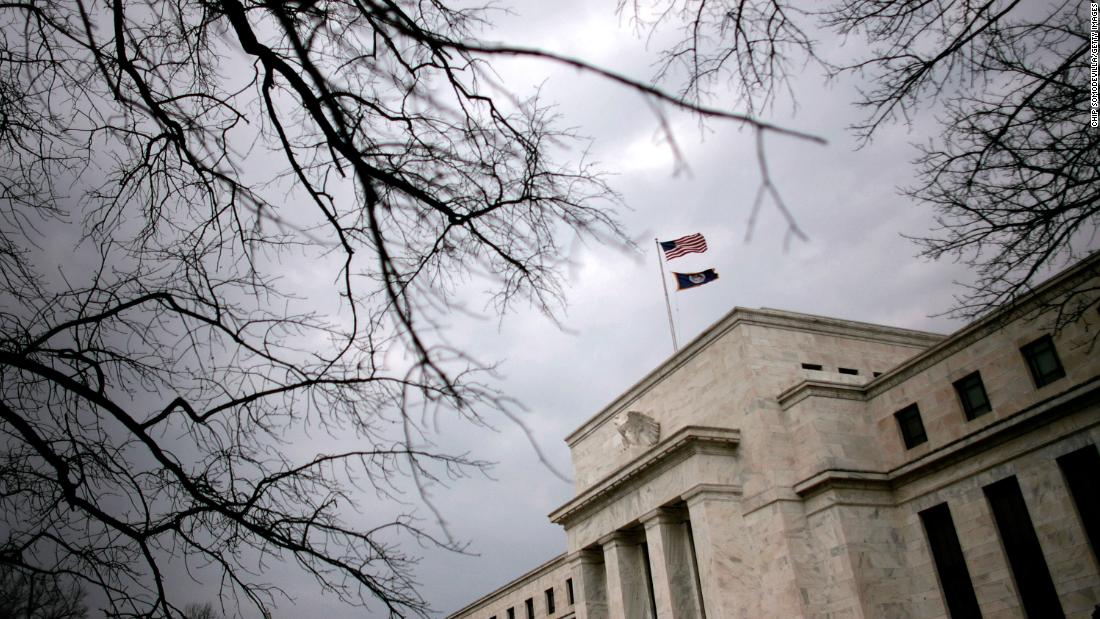 The Federal Reserve announced another move to help keep the financial system function orderly throughout the coronavirus crisis.
The latest action expands the central bank's action in money markets, enhancing the liquidity through its Money Market Mutual Fund Liquidity Facility, or MMLF.
The Fed first announced the MMLF on Wednesday.
The facility allows the Boston Fed to make loans available to financial institutions to buy high-quality assets from municipal money market mutual funds. These loans will in turn be secured by the assets bought.
"I would anticipate similar responses in other markets, should additional stresses emerge," said Steven Friedman, senior macroeconomist at MacKay Shields, in emailed comments Friday.
12:11 p.m. ET, March 20, 2020
Stocks are down -- slightly at midday -- but at least it's not a massive selloff
US stocks were lower around midday, with the S&P 500 in modestly negative territory, and the Dow and Nasdaq Composite in the green. So far, nothing crazy.
The benchmarks are still on track for another ugly weekly performance. Stocks were down as New York Governor Andrew Cuomo and the White House coronavirus task force announced further measures to curtail the outbreak.
12:09 p.m. ET, March 20, 2020
Peloton suspends deliveries of its treadmill
The rise of social distancing to prevent the spread of the coronavirus has forced Peloton (PTON) to suspend selling and delivering its treadmill.
The at-home fitness company explained in a post that the treadmill is too big to deliver while maintaining a safe distance from customers.
Peloton is still selling and delivering its more well-known bike, which is smaller, but the company will only deliver it to a customer's door.
11:31 a.m. ET, March 20, 2020
Bankruptcies are about to jump, says Bank of America
The market meltdown of the past few weeks is hurting various corners of the financial system. One area in which things are expected to go from bad to worse? High yield bonds.
High yield -- or junk -- bonds carry lower quality labels from ratings agencies like Standard & Poor's and Moody's because the companies behind them are less credit worthy. Ordinarily, these bonds also yield more than safer options, giving investors more bang for their buck.
But that hasn't held true of late: "The high yield index has now erased all of its total returns going back to January 2017," said Oleg Melentyev and Eric Yu, credit strategists at Bank of America Merrill Lynch, in a note Friday.
The credit cycle has turned and the number of companies defaulting on their junk debt is about to jump, according to the analysts.
The defaults will be driven by companies in the energy industry, with the default rate across sectors at 9%. In normal credit cycles, default rates peak at 10% to 12%, the analysts said.
Energy and gaming have been the worst hit segments in high yield over the last week, month and year-to-date," the analysts said in a note Friday.
With tumbling oil prices, energy companies will struggle in the near term -- but lack of credit-worthiness will make things harder for them for a long time to come.
12:15 p.m. ET, March 20, 2020
JPMorgan is paying its "front line" employees $1,000
JPMorgan (JPM), America's largest banks by assets, is stepping up for its employees in the coronavirus pandemic, and will pay those on the front lines of the outbreak a one-time bonus of $1,000.
Many of our front line employees in our branches, operations and call centers, and other key sites who continue to go into their office or branch each day face particular challenges related to issues like childcare and transportation," the bank's operating committee wrote in a statement.
Both full-time and part-time employees who make less than $60,000 a year, and whose jobs cannot be done from home, are eligible for the cash payment.
It will be a maximum of $1,000 and not more than 10% of their salary in certain countries. On-site workers are also receiving five more paid days off.
10:43 a.m. ET, March 20, 2020
Marriott is furloughing most associates at its headquarters
Marriott's furloughs, which previously were only for its hotel workers, are now hitting the corporate level.
The world's largest hotel chain confirmed to CNN Business that it's moving to shortened work weeks at its corporate headquarters and it putting many of its employees on temporary leaves that could last as long as three months.
The changes will "impact most associates" at the Bethesda, Maryland-based company, a spokesperson said.
Marriott (MAR) shares are up 22% in early trading because of hopes of a stimulus package from the US government.
10:19 a.m. ET, March 20, 2020
Dollar Tree and 7-Eleven plan to hire 45,000 people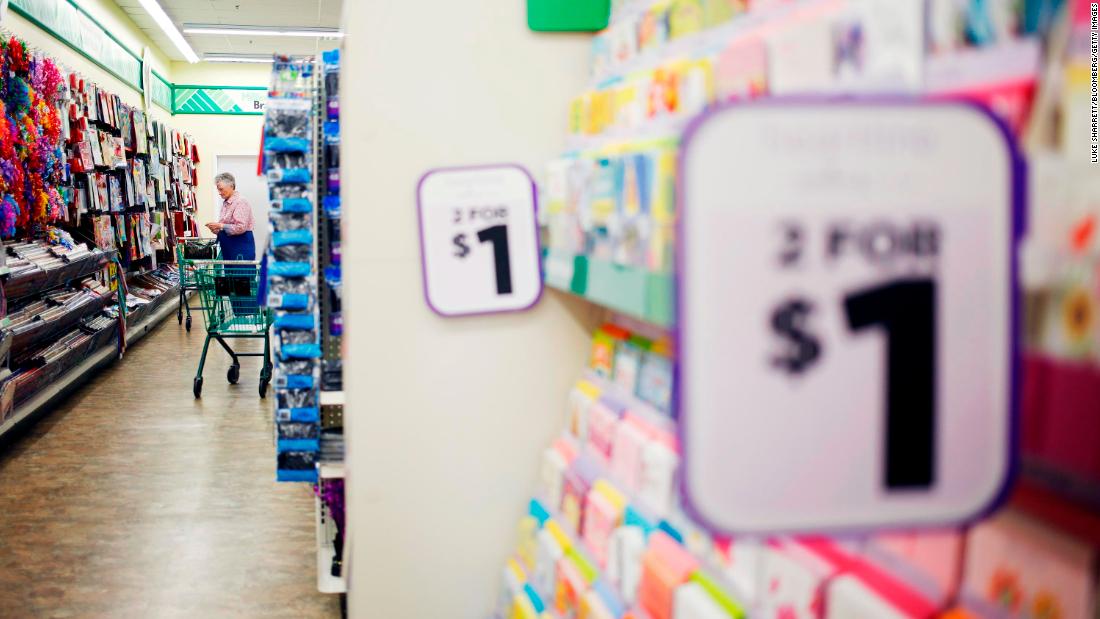 Two major retailers announced Friday they'll ramp up hiring in light of the ongoing coronavirus pandemic:
Dollar Tree (DLTR), which also owns Family Dollar, said it's hiring 25,000 full- and part-time workers for its 15,000 US stores and 24 distribution centers. The company is looking to hire cashiers and stockers at its retail stores, and fillers (who help fulfill orders) and equipment operators at its distribution centers.
7-Eleven said it plans to bring on 20,000 new store employees to "meet increased demand for 7-Eleven products and services amid the Covid-19 pandemic."