What's moving markets today: March 20, 2019
11:11 a.m. ET, March 20, 2019
FedEx is having its worst day in 3 months
FedEx (FDX) shares are down 6% in early trading: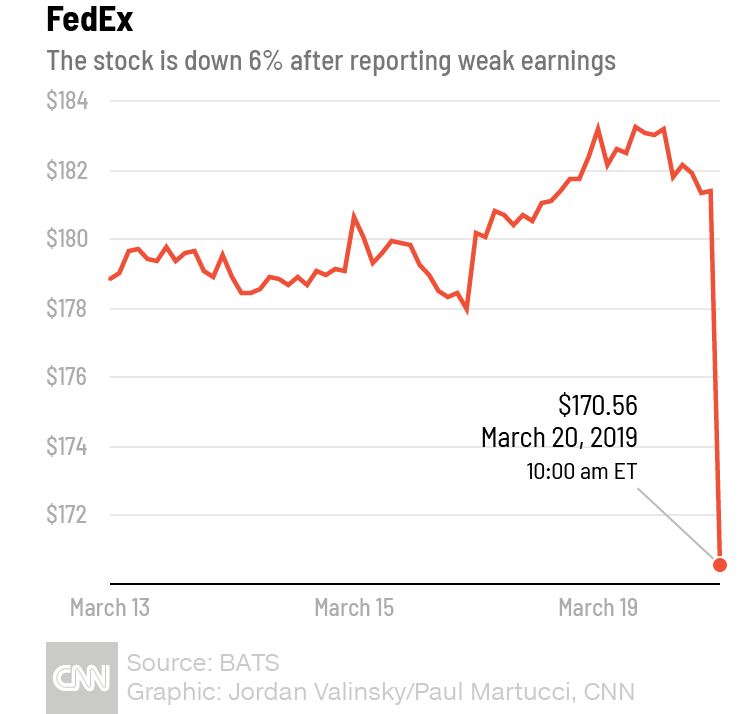 The delivery company had a disappointing earnings report on Tuesday.
Its net income in the most recent quarter dropped 20% compared to a year earlier.
FedEx also warned that its earnings will be lower for the full fiscal year, which ends in May.
The stock is on track to have its worst day since December 19, 2018, when it dropped 12%.
9:43 a.m. ET, March 20, 2019
Dow drops 125 points ahead of Fed decision; FedEx leads the way lower
Wall Street is starting Fed Day on a gloomy note.
FedEx (FDX) dropped 6% after slashing its outlook and posting an earnings miss due to "weaker global trade growth." UPS (UPS) declined 2% in sympathy.
General Mills (GIS) jumped 5% on upbeat earnings and brighter outlook. Tencent Music (TME) slumped 9% as an earnings beat was overshadowed by rising costs.
Wall Street will shift its attention to the Federal Reserve, which is scheduled to announce its policy decision and hold a press conference on Wednesday afternoon. Fed chief Jerome Powell is widely expected to stress that the central bank will be patient before making its next move.
8:30 a.m. ET, March 20, 2019
Nexstar sells 19 stations to help complete its Tribune acquisition
Nexstar Media Group (NXST) announced it's selling 19 local television stations in 15 US cities to two different companies: Scripps (SSP) and Tegna (TGNA).
The local TV media conglomerate announced in December it was buying Tribune Media (TRCO) and needed to divest several stations to comply with FCC ownership rules and gain the Department of Justice's approval for its $4.1 billion deal.
The purchase of WPIX-TV, New York City's CW affiliate, gives Scripps an entry into the nation's biggest TV market. Here is the full list of stations each will acquire.
9:18 a.m. ET, March 20, 2019
Why the Fed likely won't raise interest rates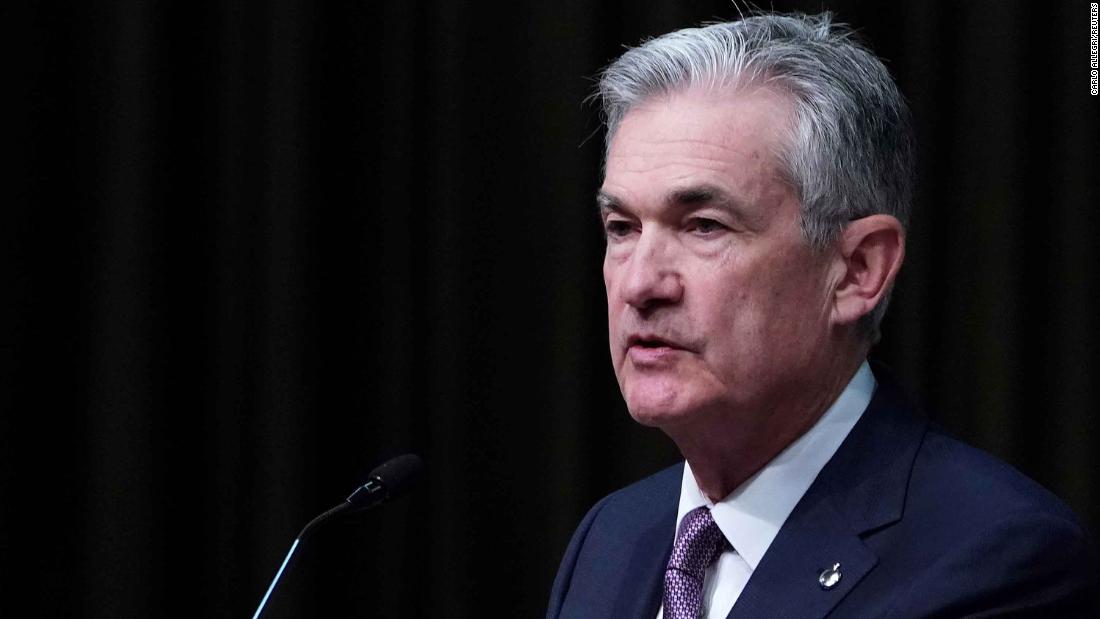 The Federal Reserve probably won't raise rates when it gathers for the policy-setting meeting in Washington on Wednesday.
Instead, policy makers will continue to telegraph an extended pause in their plans to raise interest rates this year, as they revise their economic forecasts for slowing growth.
Since the start of the year, the Fed has kept rates, which influence the cost of mortgages, credit cards and other borrowing, at a range of 2.25% to 2.5%. Many economists are now predicting the earliest the Fed may move to lift rates higher will be in December.
"Since its January meeting the [Federal Open Market Committee] has remained resolute in its message of 'patience,'" Ellen Zentner, chief US economist for Morgan Stanley wrote in a note to clients last week. "Its forecast materials should show a measurable markdown to growth and rates expectations for this year, but those changes have been well telegraphed."
One bit of news at its March meeting could capture Wall Street's attention: The Fed is expected to stop shrinking its $4 trillion portfolio. Chairman Jerome Powell and other Fed officials have hinted at doing that later this year, but haven't set a date yet.
7:27 a.m. ET, March 20, 2019
EU slaps Google with $1.7 billion fine
Margrethe Vestager, Europe's top competition official, just announced a $1.7 billion fine for Google (GOOGL):
This fine revolves around Google's advertising service AdSense, which the European Commission has been investigating for years:
The EU says Google abused its market dominance by imposing a number of restrictive clauses in contracts with third-party websites, which prevented Google's rivals from placing their search adverts on these websites.
It is the third big fine the EU has imposed on Google in recent years:
In 2018 it was fined $5 billion over its Android operating system
In 2017, Google was hit with a $2.7 billion fine over online shopping abuses.
Shares of Google's parent company, Alphabet, are slightly down in premarket trading.
9:47 a.m. ET, March 20, 2019
Sony and Nintendo fall on Google's gaming push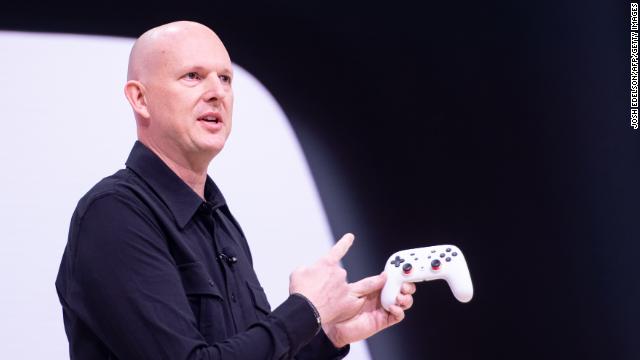 Google is not making a gaming console.
It is, however, launching a streaming service just for video games that will work on any TV with Chromecast, computers running a Chrome browser, and Google's Pixel devices. You don't download the games to your devices, just play them over any Wi-Fi connection.
The Netflix-like product is called Stadia (that's the proper plural of "stadium") and is expected to launch later this year.
Even without a console, it could help Google (GOOGL) take on game industry leaders Microsoft (MSFT), Sony (SNE) and Nintendo (NTDOF).
The announcement was enough to prompt concerns among investors about Stadia's potential impact on established video game companies.
Shares in Nintendo and Sony fell more than 3% on Wednesday in Tokyo.
6:36 a.m. ET, March 20, 2019
Google vs. Europe
Europe's top competition official, Margrethe Vestager, is holding a press conference today.
Media reports suggest she might announce another antitrust fine against Google (GOOGL).
The European Commission has been investigating the Google advertising service AdSense for years.
The regulator said in 2016 that its preliminary view was that Google was abusing its position by restricting competitors from entering the online advertising market.
Google has already been fined €6.7 billion ($7.6 billion) in two previous EU antitrust cases.
The Commission ordered the company to pay €4.34 billion ($4.9 billion) in 2018 for unfairly pushing its apps on smartphone users and thwarting competitors.
In 2017, it imposed a €2.4 billion ($2.7 billion) fine on Google for using its search engine to steer consumers to its own shopping platform.
6:36 a.m. ET, March 20, 2019
Here's what US markets are watching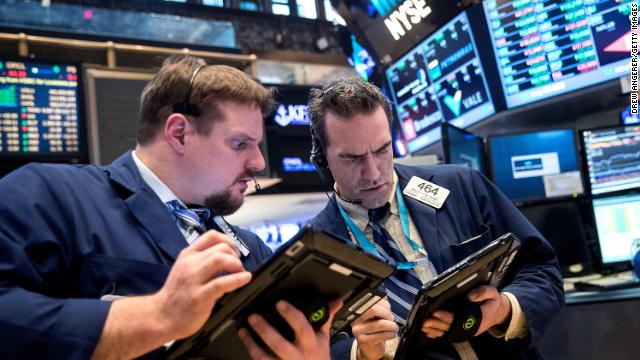 US stock futures are pointing higher.
The Federal Reserve will announce its latest interest rates decision at 2:00 p.m. ET, with Chairman Jerome Powell's press conference following at 2:30 p.m.
No rate hike is expected, so the hot topic will be whether the central bank will announce changes to its balance sheet.
In 2017, the Fed decided the US economy was healthy enough for the central bank to start selling off assets it gobbled up to stimulate recovery after the Great Recession.
6:36 a.m. ET, March 20, 2019
Stocks slump in Germany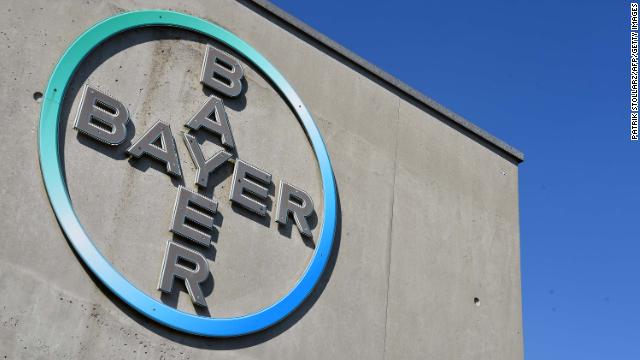 Germany's Dax was almost 1% lower as two of its key constituents suffered losses.
Shares in BMW (BAYRY) slumped 2.7% after the German carmaker issued a profit warning for 2019.
And Bayer (BAYRY), the owner of Monsanto, plunged over 8% after a jury found that Roundup, the world's most widely used herbicide, was likely responsible for a California man's cancer.
The landmark case could lead to thousands of similar lawsuits.
"We are disappointed with the jury's initial decision, but we continue to believe firmly that the science confirms glyphosate-based herbicides do not cause cancer," said Bayer, which acquired Monsanto in 2018.