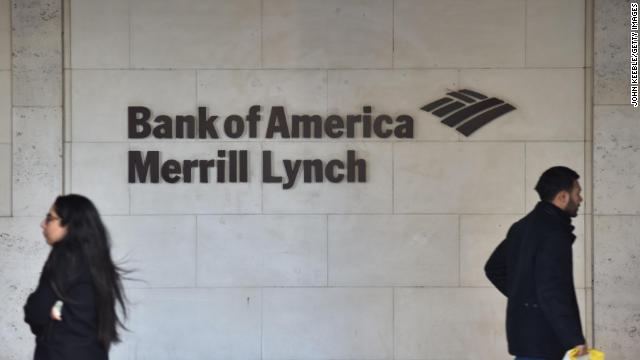 US stocks shot higher after the Federal Reserve signaled it won't raise interest rates until 2020.
The Dow, which had been down more than 200 points earlier in the day, turned positive on the dovish Fed news.
But bank stocks did not get invited to the party.
Bank of America (BAC) and PNC (PNC) fell to session lows, down 2% on the day, after the Fed statement was released. Wells Fargo (WFC), JPMorgan Chase (JPM) and Citigroup (C) were all down about 1%.
The financial sector (XLF) was easily the worst performer on the day in the S&P 500. The SPDR S&P Regional Banking ETF (KRE) slumped 2%.
The divergence makes sense. Banks are very sensitive to swings in the economy. And the Fed just dimmed its growth forecast. That could raise concerns about the ability of Americans to pay back mortgages and loans -- or at least the demand for more loans.
The other problem is the Fed statement caused the yield curve -- the difference between short and long-term yields -- to flatten. Flatter yield curves make it harder for banks to make money.