US stocks resume their roller coaster ride: March 19, 2020
By CNN Business
Updated
6:48 a.m. ET, March 20, 2020
6:48 a.m. ET, March 20, 2020
4:12 p.m. ET, March 19, 2020
This was the most boring close for stocks in two weeks
From CNN Business' Anneken Tappe
US stocks closed higher on Thursday, eking out steady gains in the afternoon following a morning of volatile trading.
The Dow swung more than 1,200 points from its low to its high point. It finished up nearly 1%, or 188 points. It was the first time since March 6 that the index closed within 1,000 points from where it opened.
The S&P 500 closed up 0.5%, also by far its most modest finish since the start of the month.
The Nasdaq Composite, which was the best performer of the day, ended up 2.3%.
4:07 p.m. ET, March 19, 2020
Verizon CEO says the US network can handle coronavirus-related web traffic
From CNN Business' Clare Duffy
In a matter of days, mass numbers of workers, students and businesses have increased their use of the internet to work, communicate and stay entertained as coronavirus spreads. Netflix said Thursday it will reduce streaming quality in Europe to keep the internet from collapsing under the strain of unprecedented usage.
But Verizon CEO Hans Vestberg said he's not concerned about the US network's ability to handle the traffic.
"So far (we're seeing) no congestion in the network, we can handle that, we have built a very robust network," Vestberg told CNN's Richard Quest Thursday.
The company has noted a shift in the types of applications relying on the network: gaming is up 75% from the prior week, web traffic is up 20%, VPN usage is up 30% and streaming is up 10%.
In less than one week, 100,000 of Verizon's 135,000 global employees have shifted to remote working arrangements, but Vestberg said the company remains focused on network up-keep.
"We still have field engineers in the market keeping the network up ... We need to keep these networks up because they are so important in this critical moment and this crisis right now," he said.
3:28 p.m. ET, March 19, 2020
Oil spikes by a record 24%, bouncing off 2002 lows
From CNN Business' Matt Egan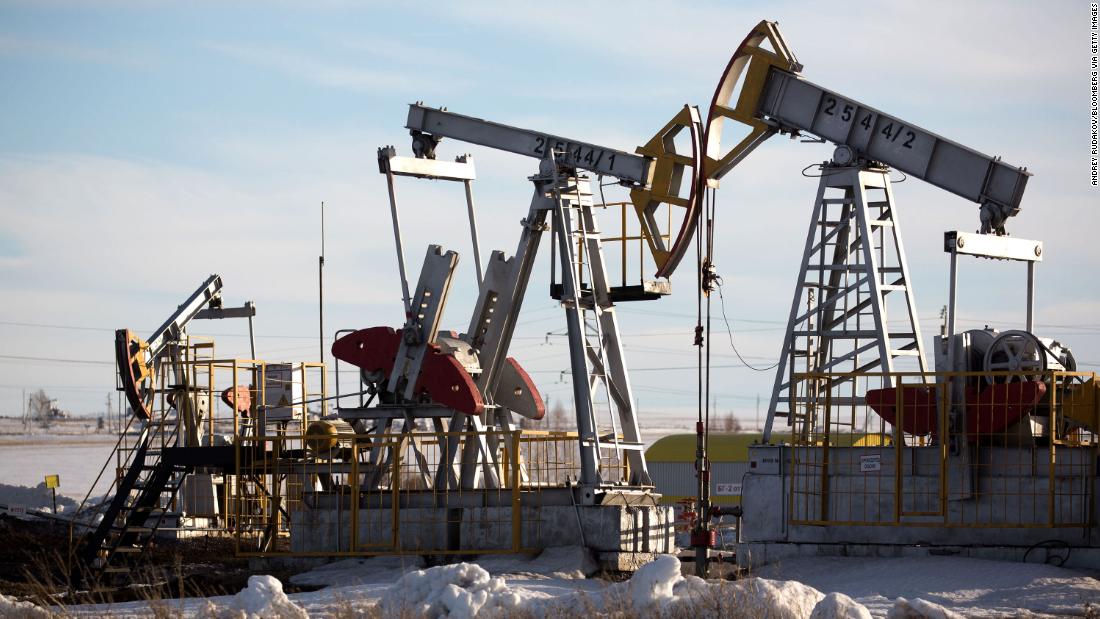 This is how insane the oil market is right now: US oil prices spiked by 24% on Thursday, marking a record one-day percentage gain. Yet even that massive rally wasn't enough to recover the $6.58-per-barrel that crude lost only the day before.
Still, the spike might raise hopes that the energy market could be finding a bottom after an historic collapse. Crude settled at an 18-year low on Wednesday in response to shrinking demand and surging supply.
"The whipsaw oil price action continues at an unprecedented and violent pace," said Michael Tran, managing director of global energy strategy at RBC Capital Markets.
Analysts said there wasn't a clear catalyst for the rebound and instead pointed to oversold conditions and volatility across financial markets.
"These outsized moves in oil are becoming a regular occurrence as liquidity is very thin given the high volatility regime we are currently in," said Ryan Fitzmaurice, energy strategist at Rabobank.
The gains outstripped the 15% spike last September after Saudi Arabia's oil production suffered a devastating attack.
Oil stocks, which have been crushed by the oil crash, rallied sharply on Thursday.
Noble Energy (NBL), Diamondback Energy (FANG) and Devon Energy (DVN) all climbed more than 15% apiece.
2:17 p.m. ET, March 19, 2020
American Airlines is soon grounding about half its fleet
From CNN's Jordan Valinsky, Greg Wallace and Joshua Replogle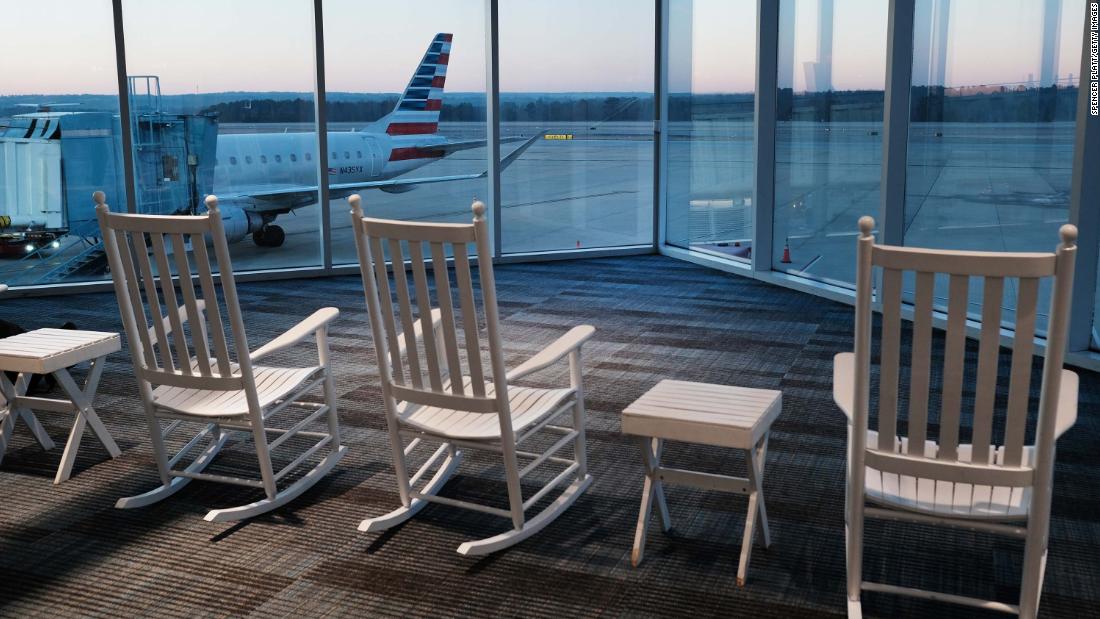 American Airlines (AAL) is the latest airline to take drastic measures in light of the ongoing coronavirus pandemic that's ravaging the industry.
The Dallas-based carrier is grounding 450 planes, which is nearly half its fleet. It's also drawing back its expansive domestic and international schedules by eliminating 55,000 flights.
President Robert Isom shared the news in an internal email obtained by CNN, in which he said he expects "demand to fall even more before it gets better." He also said the airline is reducing its May schedule even further than April's planned cuts.
The airline also said it is continuing efforts to reduce the number of employees it pays, by expanding voluntary leave programs and "offering an early out" to employees with at least 15 years of service.
The note did not disclose any furloughs or layoffs, and the airline has declined to comment on whether it is considering such cuts.
American has also taken out a $1 billion loan to "strengthen" its balance sheet, according to the email.
The airline's stock is down another 10% Thursday and is down a whopping 64% for the year.
1:35 p.m. ET, March 19, 2020
Energy and consumer shares are leading afternoon stock gains
From CNN Business' Anneken Tappe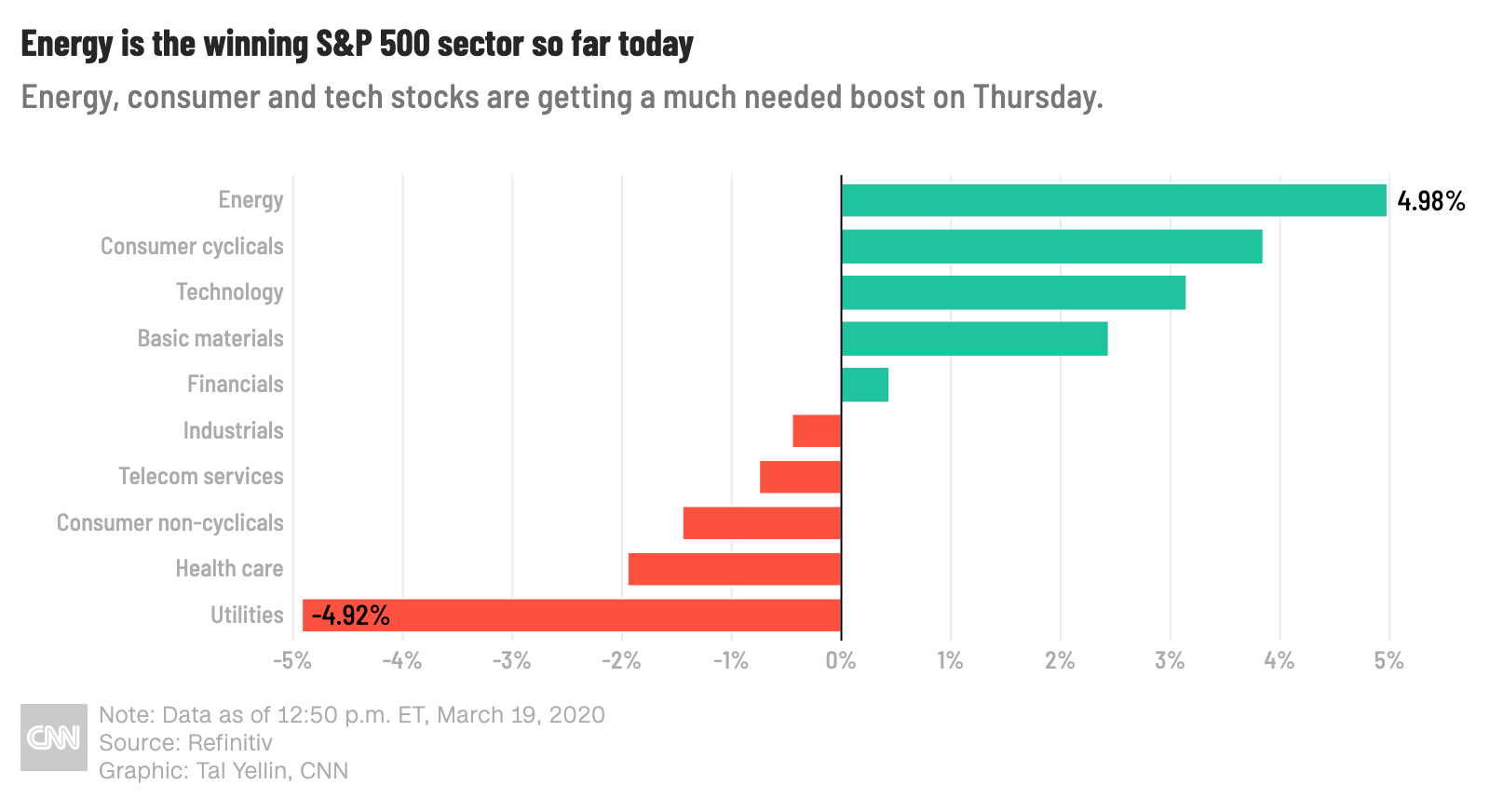 All three major US stock indexes are in the green in the early afternoon following a volatile morning.
The S&P 500 -- Wall Street's broadest measure -- is up 1%, led by gains in the energy sector -- which is benefiting from a rebound in oil prices -- as well as consumer and tech industries.
The Dow is up 1.2%, or 225 points, and the Nasdaq Composite is up 3.1%, having been the best performer all day.
12:46 p.m. ET, March 19, 2020
Retail group to Trump: We need clarity
From CNN Business' Vanessa Yurkevich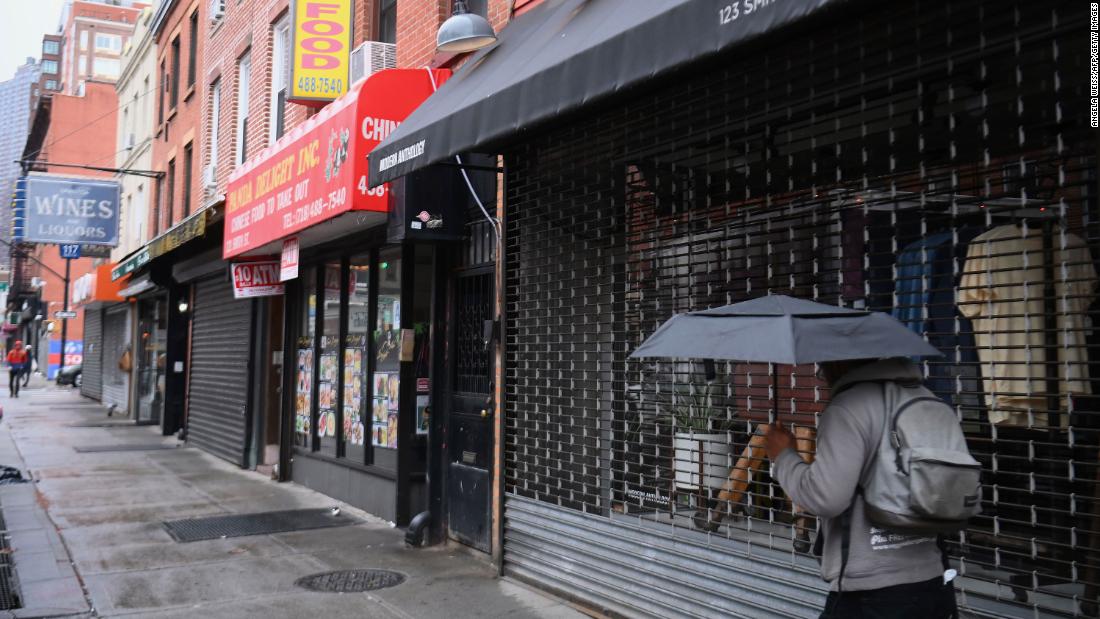 The National Retail Federation sent a letter to President Donald Trump Thursday asking for clarification on which stores can remain open.
"There remains a need for clear national guidance to resolve questions caused by a number of conflicting state and local orders that are triggering consumer, worker and business confusion, leading to cascading negative impacts on communities across the country."
12:36 p.m. ET, March 19, 2020
Carnival will provide ships for medical use
From CNN's Betsy Klein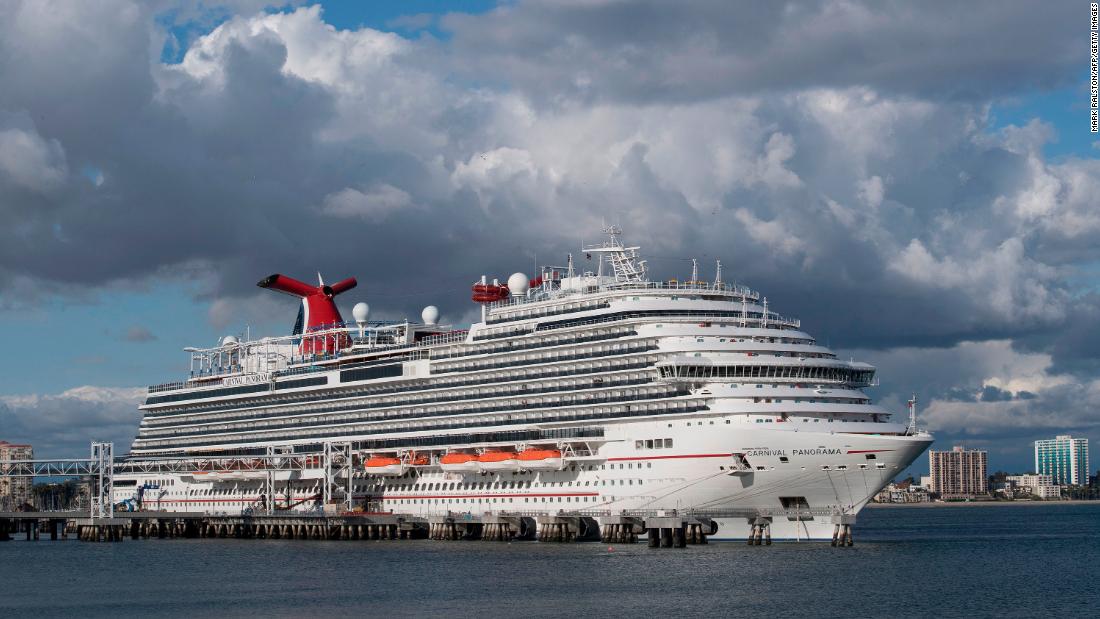 President Donald Trump announced Thursday that he spoke with the Carnival Cruise (CCL) chairman Mickey Arison, who has said he will make some ships from his fleet available to complement the work of US Navy hospital ships.
"This morning, I spoke with Mickey Arison of Carnival Cruise Lines and he's going to make ships available. So in addition to the big medical ships that you have coming, if we need ships with lots of rooms, they'll be docked at New York and Los Angeles and San Francisco, different places," he said. 
12:12 p.m. ET, March 19, 2020
US fiscal deficit to climb to 2008 levels: Moody's
From CNN Business' Anneken Tappe
The Trump administration has outlined a massive $1 trillion economic relief program to ready the United States for the fallout from the coronavirus outbreak.
And that's the good news. The worrying part: It will add significantly to America's already large debt burden, according to analysts at ratings agency Moody's.
Last year, the nation's fiscal deficit grew to 4.6% of GDP, with the national debt at 79% of GDP. That's the highest debt level since 1948. Not an optimal starting point for a shock to the economy.
Both the fiscal deficit and the overall national debt burden are expected to increase, with the fiscal deficit potentially climbing to levels not seen since 2008, at the start of the Great Recession, the Moody's analysts said. A fiscal deficit is the shortfall in a government's income compared with its spending.
"We previously projected that adverse fiscal dynamics would increase the deficit to around 6.3% of GDP by 2029, but the coronavirus pandemic introduces significant downside risk to our medium-term fiscal outlook," the analysts said.
If the measures succeed in preventing a worse economic outcome, higher GDP growth in the future could mitigate America's rising debt burden.