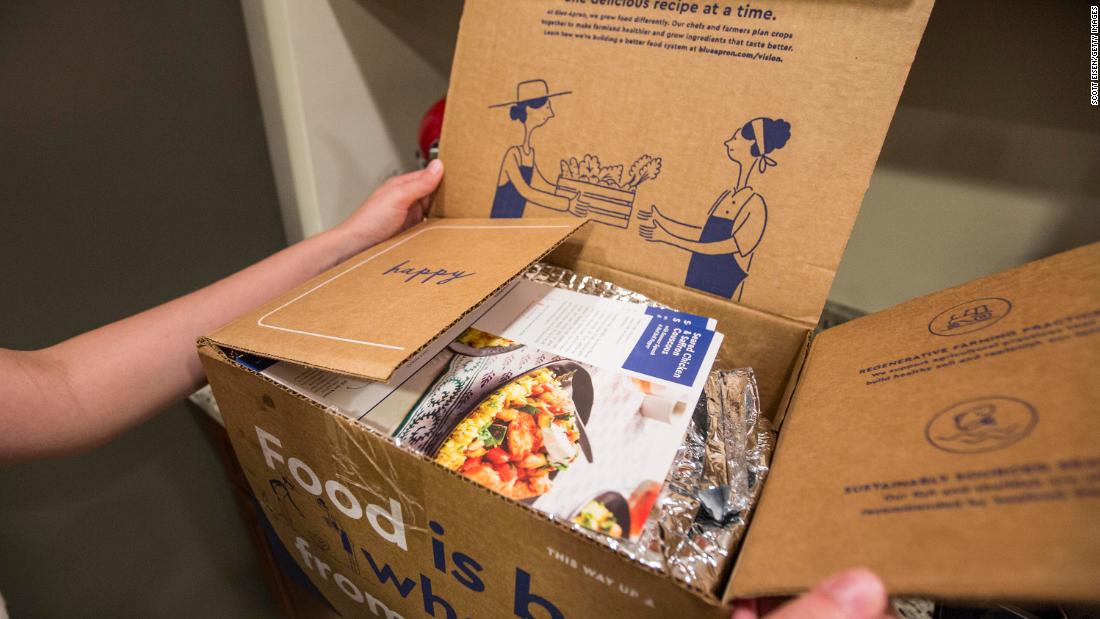 Apparently we're all going to become home chefs now that we're stuck indoors due to the coronavirus pandemic. How else to explain the insane surge in the price of meal kit company Blue Apron this week?
Shares of Blue Apron (APRN) started Monday trade at $2.28. They're now hovering around $23. That's a more than 900% pop! Not bad for an unprofitable company that's been pressured by intense competition and is considering a sale or other "strategic alternatives."
But Blue Apron isn't the only food delivery company that's gotten a lift lately. Waitr Holdings (WTRH), which owns Bite Squad and focuses on delivering meals from local restaurants in smaller markets, has skyrocketed from about 32 cents a share to $3.25 this week.
Waitr reported a solid jump in revenue for its latest quarter on Monday -- even as losses grew. The company also said Tuesday it is working with restaurants to offer free delivery, is supplying all drivers with gloves and will continue to pay any hourly worker who is in quarantine or has contracted coronavirus.