What's moving markets today: March 19, 2019
4:16 p.m. ET, March 19, 2019
Market rally fizzles on trade jitters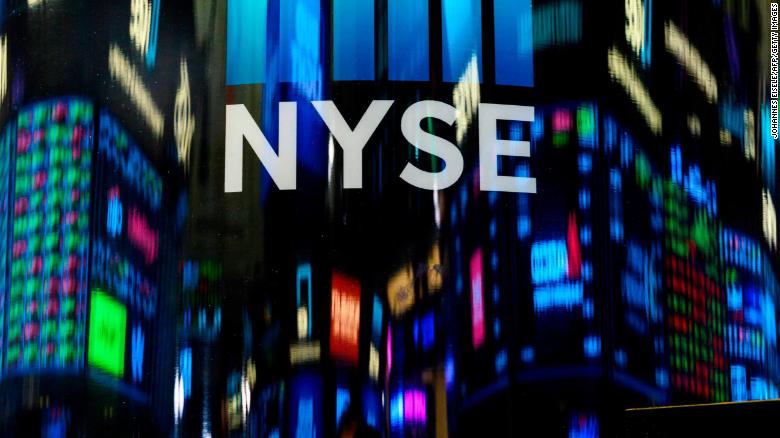 US stocks closed flat on Tuesday as a solid rally faded on concerns about US-China trade talks.
Markets came under pressure after Bloomberg News reported that some US officials fear China is walking back its trade pledges. 
Advanced Micro Devices (AMD) spiked 11% after winning a deal to power a new Google (GOOGL) gaming service.
DSW (DSW) dropped 12% on a surprise quarterly loss that overshadowed its fifth straight quarter of sales growth.
Investors will turn their attention on Wednesday to the conclusion of the Federal Reserve's two-day meeting and press conference from Fed chief Jerome Powell.
1:22 p.m. ET, March 19, 2019
Markets dealt brief scare by China trade report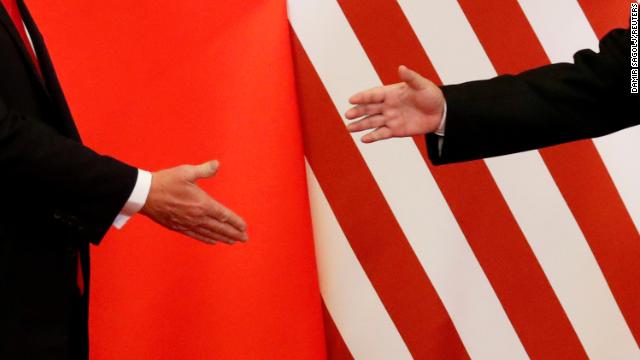 Wall Street is getting whipped around by the latest reports on US-China trade talks.
A rally of nearly 200 points on the Dow nearly vanished on Tuesday after Bloomberg News reported that some US officials fear China is walking back its trade pledges. The Dow nearly turned negative on those headlines.
But stocks quickly rebounded after Dow Jones reported that US officials could travel to Beijing next week and US-China talks are progressing toward their final stages.
The back-and-forth action on Wall Street shows how sensitive investors are to developments in the trade war.
The massive rally in US and China stocks over the past three months has been driven in part by hopes that trade peace will be reached. Any failure to reach a deal could deliver a setback to financial markets.
12:38 p.m. ET, March 19, 2019
The Dow climbs past 26,000
All three markets are moving higher at midday. Here's a look:
The Dow is surging 150 points, or 0.60%
The Nasdaq is climbing 50 points, 0.66%
The S&P 500 is up a modest 16 points, or 0.56%
Here are some of the day's biggest movers:
10:49 a.m. ET, March 19, 2019
DSW plunges after a surprise loss
DSW (DSW) shares are down 15% after a mixed fourth-quarter earnings report at the discount shoe store: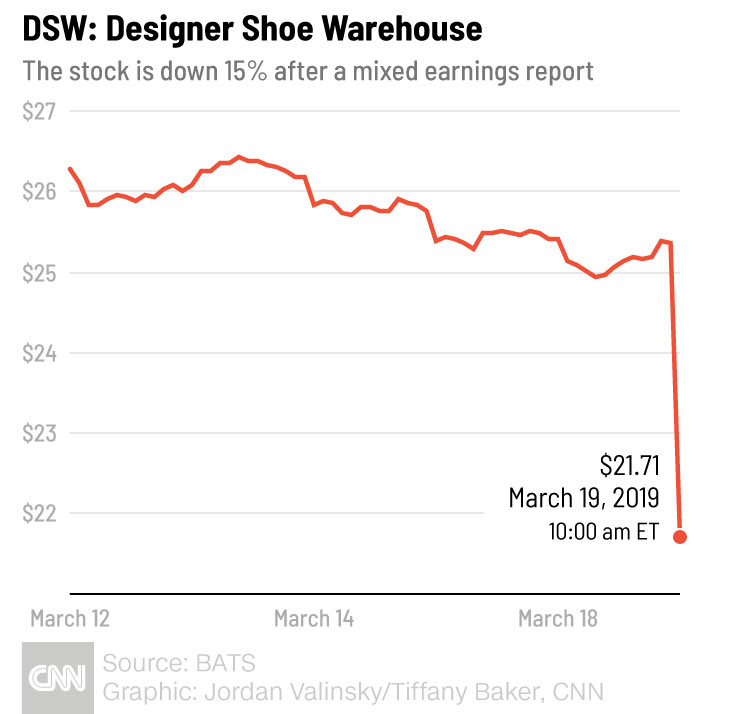 What's up: Sales. It was DSW's fifth straight quarter of comparable sales growth.
What's down: Profits. It posted a surprise larger-than-expected loss, which signaled that the shoe chain had to run promotions to clear out its merchandise during the holidays.
10:55 a.m. ET, March 19, 2019
Dow climbs 130 points as Fed meeting kicks off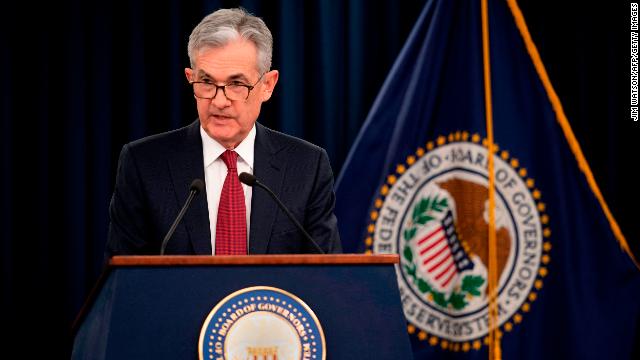 Wall Street is feeling good heading into the Federal Reserve meeting.
The rally comes as the Federal Reserve begins a two-day policy meeting. Fed chief Jerome Powell is expected on Wednesday to stress that the central bank is in no rush to raise interest rates. 
We believe the Fed is likely to deliver another dovish message," Bank of America Merrill Lynch strategists wrote in a note to clients on Tuesday.
9:50 a.m. ET, March 19, 2019
Cannabis firm Tilray says sales more than tripled
Canadian cannabis firm Tilray may not be making money just yet. But sales are surging following the legalization of recreational pot in Canada last year.
Tilray (TLRY) said late Monday that revenue soared more than 200% in its latest quarter to $15.5 million. Tilray did report a loss of $31 million though.
But Tilray CEO Brendan Kennedy was upbeat, noting that other big markets could soon open up for the company. "Looking ahead, we remain committed to pursuing global growth opportunities and will be disciplined in deploying capital, particularly in the United States and Europe," he said in the earnings release.
Tilray already has a a deal with Budwesier brewer Anheuser-Busch InBev (BUD) to work on cannabis-based drinks in Canada. It is also a big player in medical cannabis, a business that hasn't been hit by lower prices the way that consumer marijuana has. Tilray has a strategic partnership with Novartis (NVS) subsidiary Sandoz.
Shares of Tilray rose on the news Tuesday while other Canadian cannabis companies that trade in the United States, including Aphria (APHA), Aurora (ACB), Canopy Growth (CGC) and Cronos (CRON), all rallied too.
8:50 a.m. ET, March 19, 2019
What's Wall Street's biggest fear? A sharp slowdown in China
China is back -- as the biggest risk keeping investors awake at night.
For the first time in nearly two years, the economic slowdown in China tops the list of worries among global investors, according to a survey published on Tuesday by Bank of America Merrill Lynch. Thirty percent of money managers in the survey listed China as the No. 1 "tail risk" that could do damage to their portfolios.
The next biggest fear is China related, too. Trade war, which had led the fear rankings for the past nine months, fell to the No. 2 risk in the survey. But this concern has faded thanks to significant progress in US-China trade talks. After peaking at 60% in July 2018, just 19% of money managers list it as the top concern now.
Others are more worried about the vast amounts of debt Corporate America has racked up over the past decade of easy money. Ten percent of investors surveyed by Bank of America said the top risk is a corporate credit crunch.