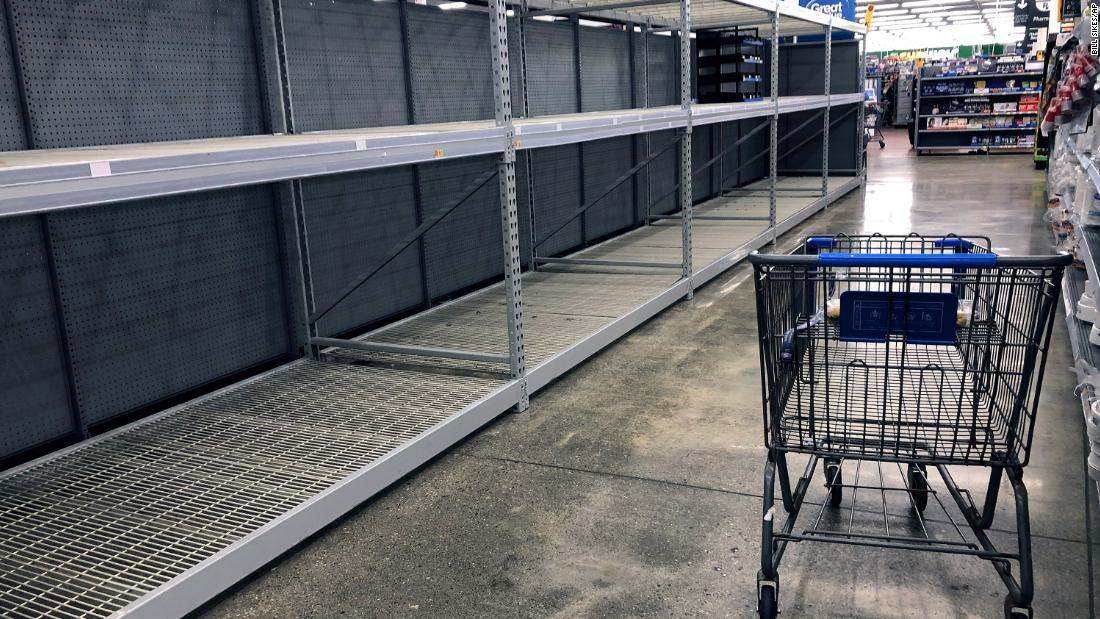 Many Americans are being forced to stay home due to the coronavirus outbreak. But they're continuing to shop -- on their laptops and smartphones -- for all their daily necessities. That could actually help Walmart (WMT).
Shares of Walmart rose nearly 6% Wednesday -- even as the broader market plunged again -- and hit a new all-time high. The catalyst? Credit Suisse analyst Seth Sigman upgraded the stock to "outperform," saying Walmart will be one of the major beneficiaries of a shift to more people buying goods from home.
"We see this unfortunate period accelerating structural changes in consumer shopping," Sigman wrote in a report.
More people will be willing to shop for groceries (a big product category at Walmart) online, he added. Walmart has spent billions to boost its digital efforts in order to compete more effectively with Amazon (AMZN).
Walmart often holds up better during economic rough patches because its discount model attracts more budget-conscious shoppers. But Sigman said Walmart "is no longer just an early cycle, defensive, low-price player, as in prior cycles.... More than a short-term pantry load - expect shift to consumption at home."
Interestingly, two other consumer companies -- bleach and disinfectant wipes maker Clorox (CLX) and SPAM canned meat owner Hormel (HRL) -- also hit new all-time highs Wednesday. People are probably buying a lot of their products from Walmart as well.