Stock roller coaster continues: March 17, 2020
By CNN Business
Updated
7:26 a.m. ET, March 18, 2020
7:26 a.m. ET, March 18, 2020
4:53 p.m. ET, March 17, 2020
FedEx suspends outlook due to coronavirus but sales topped forecasts
From CNN Business' Paul R. La Monica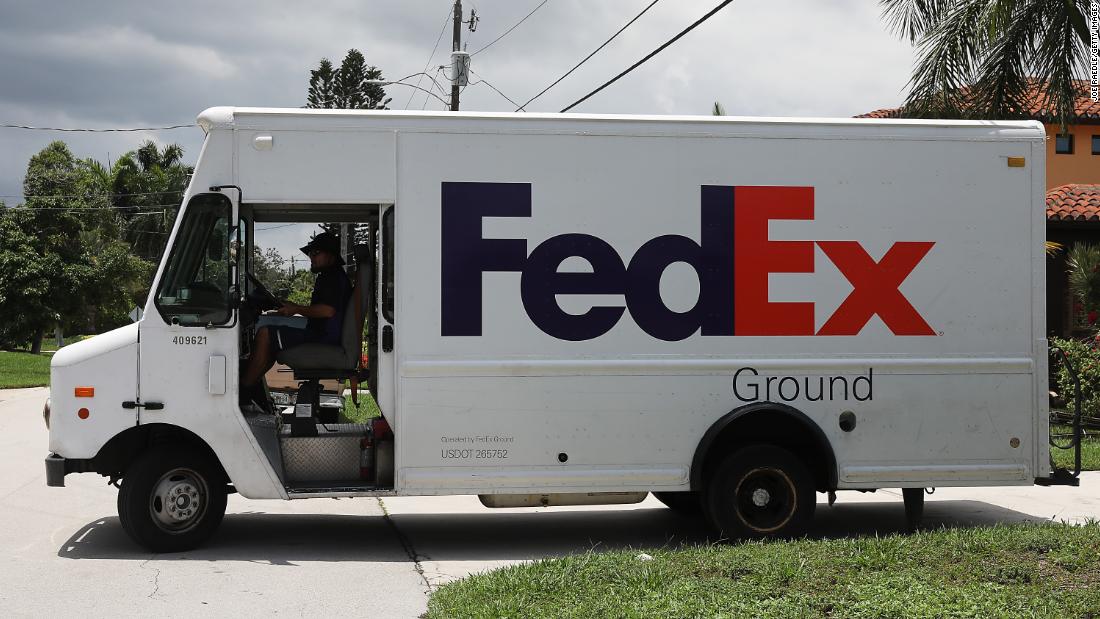 In a move that should come as a surprise to nobody, FedEx (FDX) said in its earnings release after the closing bell Tuesday that it was suspending its 2020 outlook due to "uncertainty" related to the COVID-19 coronavirus outbreak.
"The COVID-19 pandemic is having a significant impact around the world," said FedEX chairman and CEO Fred Smith in the company's earnings release.
Smith noted that the company is "ready to support increased demand for our International Express export services due to the significant reductions in intercontinental air capacity" and that "we remain well positioned to assist our customers as they work to manage their supply chains and inventories."
FedEx CFO Alan Graf, who is set to retire later this year, added that the company is hoping to manage the impact of the coronavirus by "attacking costs throughout the company." FedEx plans to retire older plans and lower residential delivery costs by having FedEx Ground drivers deliver more Express packages.
FedEx shares rallied 5% in regular trading Tuesday and were up after hours. Investors seemed relieved that the company's latest sales rose nearly 3% and topped forecasts, although earnings were lower than expected.
Shares of FedEx rival UPS (UPS), which soared 11% Tuesday, was flat after hours. Both stocks are still down sharply this year.
4:16 p.m. ET, March 17, 2020
Stocks stage rebound and close higher
From CNN Business' Anneken Tappe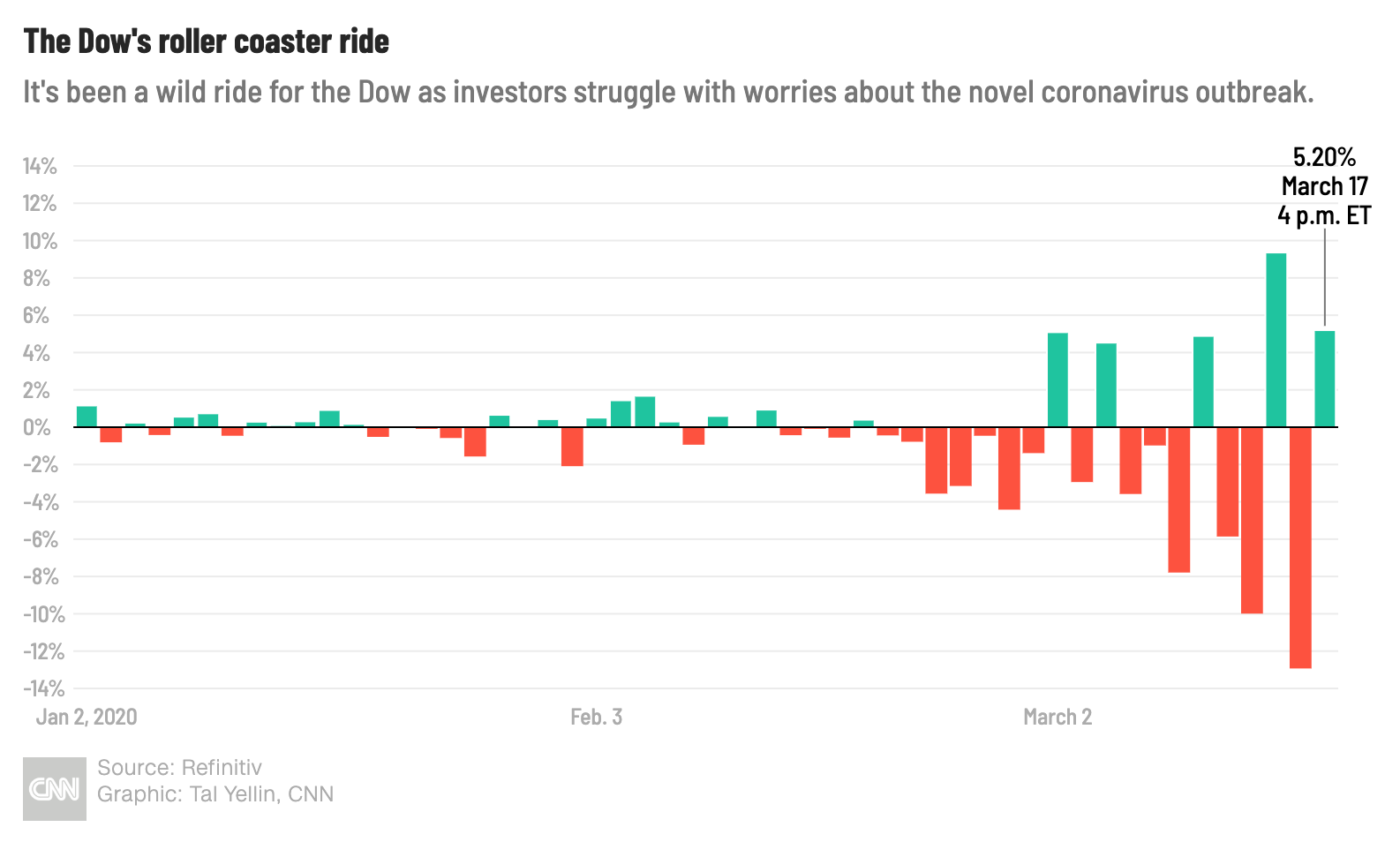 US stocks finished higher on Tuesday, staging a rebound after one of the ugliest days on record for the market in the prior session.
The Trump administration outlined measures to combat the coronavirus fallout, including a proposed $1 trillion economic response package, that were deemed positive by investors.
4:01 p.m. ET, March 17, 2020
To calm markets, NY Fed to offer $1 trillion a day in repo operations
From CNN Business' Matt Egan
The New York Federal Reserve continues to escalate its intervention in stressed-out financial markets.
The NY Fed announced Tuesday it will conduct two $500 billion overnight repo operations each day this week.
The stepped-up cash injections by the Fed are aimed at easing strains in markets caused by the coronavirus crisis.
The overnight lending markets provide critical funding to banks, hedge funds and other financial institutions. These markets came under pressure last fall and strains have resurfaced in recent days as recession fears rise.
The Fed also announced plans Tuesday to unfreeze the $1 trillion commercial paper market. That crucial source of short-term funding for businesses has also come under stress in recent days.
3:46 p.m. ET, March 17, 2020
All is well for King Dollar
From CNN Business' Anneken Tappe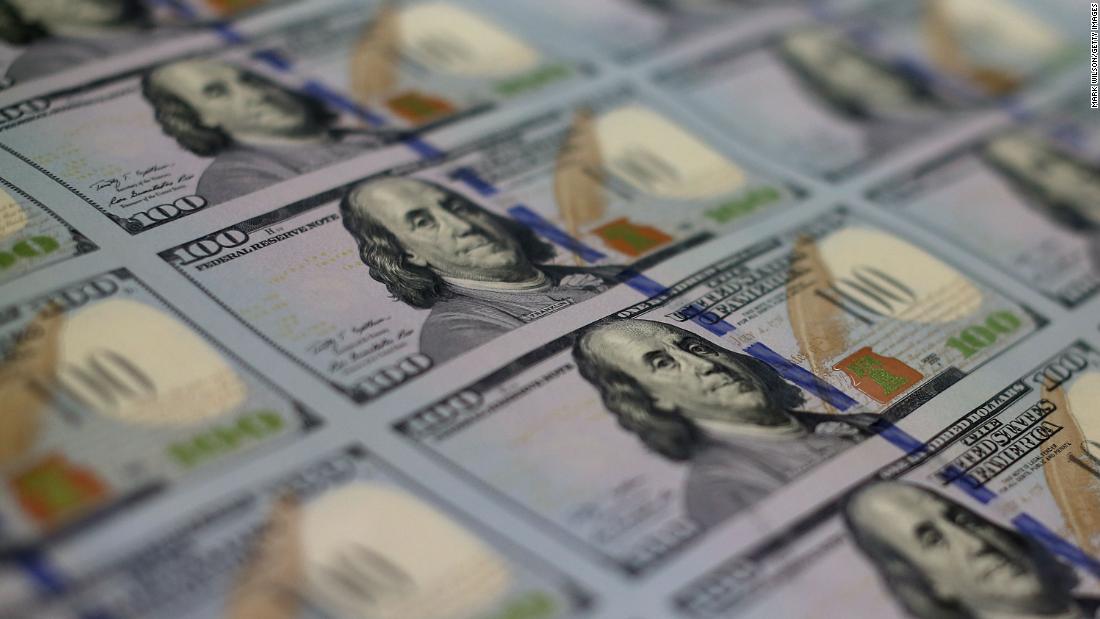 The US dollar is rallying against virtually every other currency and it seems like nothing can stop it.
The Federal Reserve's slashing of interest rates would ordinarily be a hurdle for the greenback, as currencies tend to weaken when local interest rates go down. But the rule of thumb didn't hold here.
A few factors have helped push the dollar higher.
First and foremost, it has assumed a safe-haven-like role in the currency world, helped by banks and businesses across the world struggling for dollar funding. The greenback is the No. 1 funding currency in the world -- all over the globe, debt and contracts are denominated in dollars -- and the market volatility has investors scrambling for it.
On top of that, most other currencies are struggling with issues of their own. That in turn helps the buck because currencies are traded in pairs: When the euro falls, for example, the dollar rises.
Currencies of commodity-reliant countries like Canada have been particularly hard-hit by the recent tumult in the oil market.
2:54 p.m. ET, March 17, 2020
Macy's will temporarily close all stores
From CNN's Amanda Wills
Department store Macy's will be temporarily closing all stores by the end of business day today, according to a press release.
The closings include all Macy's, Bloomingdale's, Bluemercury, Macy's Backstage, Bloomingdales the Outlet and Market by Macy's stores.
According to the release, the company will continue to use e-commerce platforms:
"We will work with government and health officials to assess when we will reopen our stores and safely bring our colleagues back to work," said Jeff Gennette, chairman and chief executive officer of Macy's, Inc.
1:52 p.m. ET, March 17, 2020
Remember when Treasury yields were nearly at zero?
From CNN Business' Anneken Tappe
Last week, the 10-year US Treasury bond yield fell as low as 0.3% as demand in the safe-haven investment drove prices up and the first emergency rate cut by the Federal Reserve weighed on interest rate expectations. Investors braced for a drop all the way to zero, or even into negative territory, as has happened with government bonds in places like Germany.
Now this feels like a distant memory: the 10-year yield is back above 0.8%, in spite of the Fed slashing rates to near zero. Bond prices and yields move opposite to each other.
Risk appetite has recovered and stocks climbed higher on Monday, giving the safe haven Treasury bonds some breathing room. But this might not last long.
"Erratic conditions will likely persist and right now it seems Treasuries remain the only true safe-haven," said Edward Moya, senior market analyst at Oanda, in a note this morning.
A real move above 1% in the 10-year yield could be a sign that investor appetite is stabilizing.
12:53 p.m. ET, March 17, 2020
Canopy Growth is shutting 23 cannabis dispensaries
From CNN Business' Alicia Wallace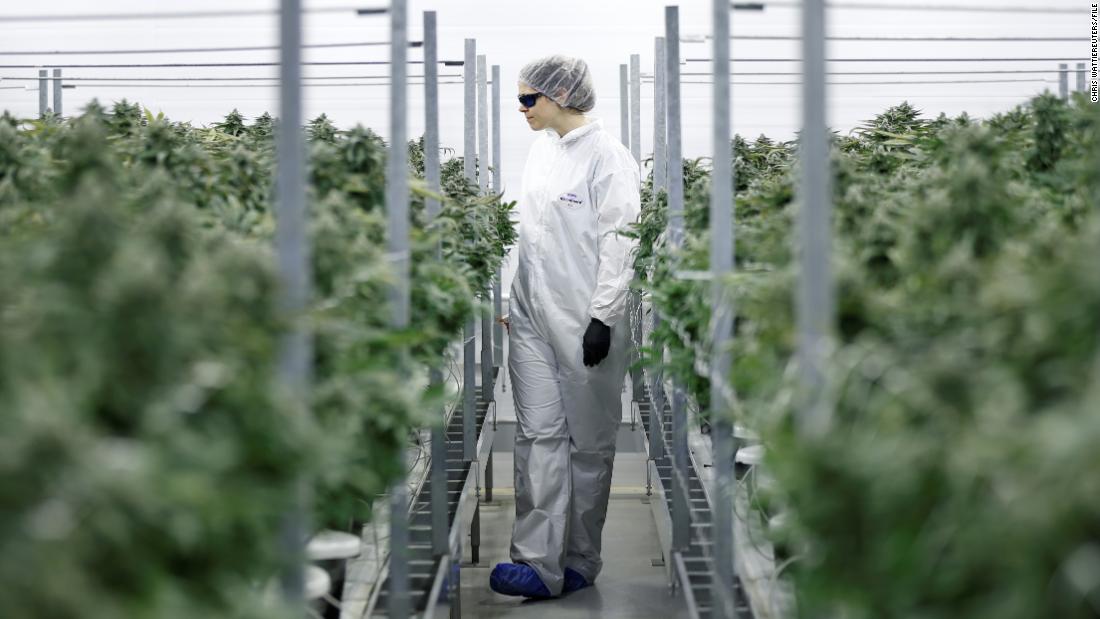 Cannabis company Canopy Growth will temporarily close 23 of its dispensaries in Canada in response to the coronavirus outbreak.
The company announced its corporate-owned Tokyo Smoke and Tweed retail shops in Newfoundland, Saskatchewan and Manitoba would close at 5 pm local time on Tuesday. Canopy's Tweed Visitor Centre in Smith Falls, Ontario, also will close.
The decision does not affect Spectrum Therapeutics' medical sales nor certain e-commerce platforms.
Canopy did not immediately respond to requests for comment about the duration of the planned closures, how many employees would be affected and whether those workers would be paid. Canopy and other large cannabis operators in North America are in the throes of a downturn and have laid off employees and shuttered facilities to stem costs.
Canadian Prime Minister Justin Trudeau this week announced his country would close its borders to visitors except for Canadian citizens, permanent residents or US citizens. The country has not yet issued a mandate for cannabis operators. 
12:30 p.m. ET, March 17, 2020
Stocks are stronger at midday
From CNN Business' Anneken Tappe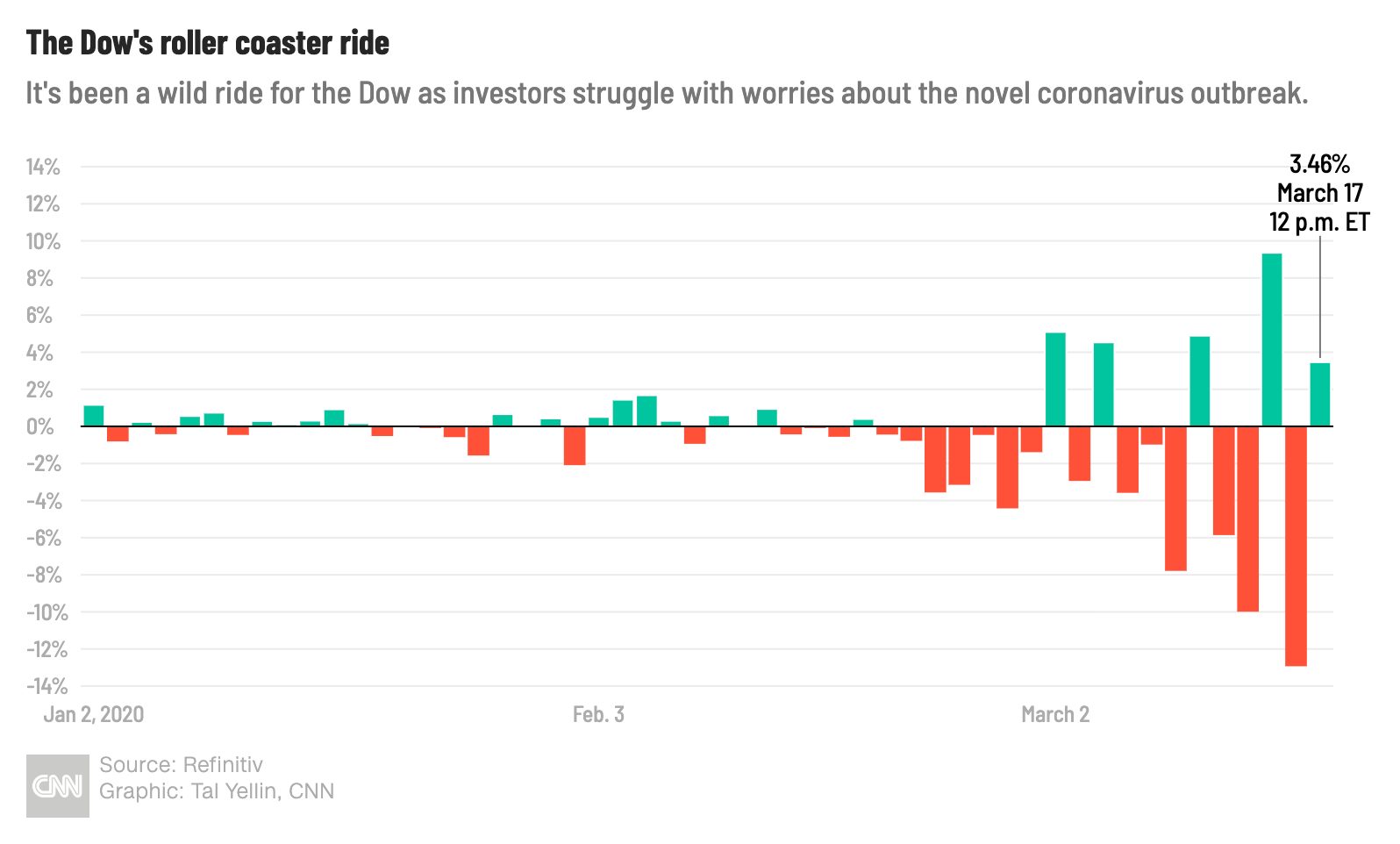 It's been a volatile morning, but stocks are sharply higher around midday.
All three major US indexes advanced as President Donald Trump, Treasury Secretary Steven Mnuchin and Vice President Mike Pence gave a televised briefing, outlining the steps the administration is taking to mitigate the fallout from the coronavirus outbreak.
Mnuchin is expected to outline a $830 billion stimulus package with Senate Republicans later today.
"We're looking at sending checks to Americans immediately," Treasury Secretary Steven Mnuchin told reporters at the White House.
"I think it's clear we don't need to send people who make a million dollars a year checks. But we like -- that's one of the ideas we like. We're going to preview that today and then we'll be talking about details afterwards," Mnuchin said.
The new measures will also include up to 90-day deferrals of IRS tax payments up to $1 million.
Mnuchin also said the stock market will remain open despite the recent volatility, although he said its hours could be shortened if needed. "Americans should know that we are going to do everything to make sure they have access to their money at their banks, to the money in their 401(k)s, and to the money in stocks," Mnuchin added.