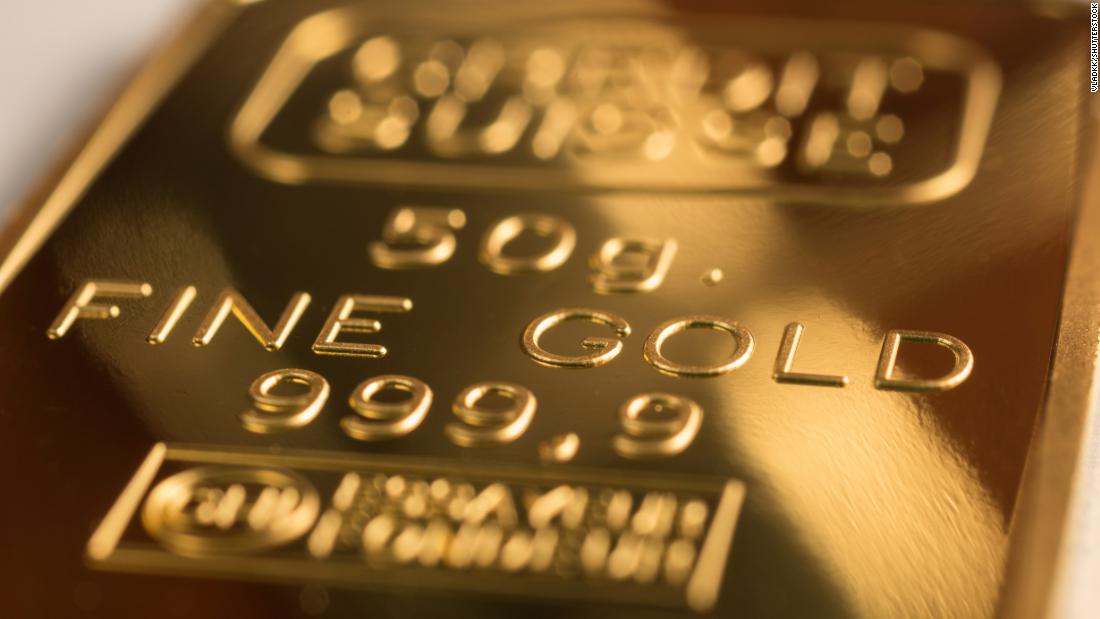 Up until about last week, gold prices were holding up much better than the rest of the market in the wake of the panic about the global coronavrius outbreak.
Not anymore.
The price of the yellow metal fell 3% on Monday alone, following the Federal Reserve's emergency rate cut on Sunday night. Gold prices have now slipped for the past five days.
It was only a week ago that gold hit a seven-year high of more than $1,700. Now the metal is trading at around $1,470, down about 3% for the year.
Will gold keep falling? It's worth noting that in 2008, after the price dropped as much as 33% from its highs in the initial chaos of that financial crisis, gold bounced back quickly and finished up nearly 6% for the year.
Gold was viewed as a hedge against a global recession 12 years ago. Will that happen again this year?