What's moving markets today: March 14, 2019
6:23 p.m. ET, March 14, 2019
Apple's new ad is all about privacy
Apple's latest video ad takes a jab at the privacy issues dogging all of those other tech companies.
In the ad, which was posted Thursday, various people are seen trying to find a moment of privacy — in a cafe, at school and in a public restroom.
The iPhone maker has been seizing on its competitors' ongoing privacy issues as a way to promote itself. Unlike Facebook (FB) and Google (GOOGL), the majority of Apple's revenue comes from hardware sales and services, not advertising. Ads often require collecting and sometimes sharing information about user habits, likes and locations.
Apple (AAPL) has said the way it handles data and built-in features, like encryption, set it apart.
It is not the first time Apple has used privacy for marketing. The company bought a large ad on the side of a building in Las Vegas for CES in January that read, "What happens on your phone, stays on your phone."
4:20 p.m. ET, March 14, 2019
US markets end the day largely unchanged
The Dow closed up a mere 7 points. The S&P 500 fell 0.9%, while the Nasdaq declined 0.2%.
General Electric (GE) ended the day about 3% higher after it warned of a bleak 2019. But CEO Larry Culp promised the company has a brighter future.
Dollar General (DG) slumped 7.5% after the discount retailer forecasted lower growth for the year.
Snap (SNAP), meanwhile, jumped 12%. The stock surged after two analysts released bullish reports.
1:39 p.m. ET, March 14, 2019
Passive investing will beat active investing in 2021
Sorry, stock pickers.
Passive investing in the United States continues to boom in popularity. It's set to overtake active investing in 2021, according to a Moody's report released Thursday.
Volatility in late 2018 should have helped mutual funds, which are traditionally well-positioned to make money off big market swings.
But that didn't happen, Moody's analysts write:
Active funds' share did not increase and passive flows did not decline."
12:59 p.m. ET, March 14, 2019
Facebook (sort of) explains what caused massive outage
Facebook (FB) has issued a statement on social media rival Twitter explaining why it and other platforms it owns, including Instagram and WhatsApp, were down globally for more than 14 hours:
The stock is down nearly 2% Thursday.
1:38 p.m. ET, March 14, 2019
Toyota doubles down on US manufacturing
Toyota (TM) announced that it will increase its investment in US manufacturing by 30% over the next several years.
The company said the new investment would create 586 new jobs at factories in Huntsville, Alabama; Jackson, Tennessee and Buffalo West Virginia. The company's Georgetown, Kentucky plant will start producing the RAV4 and Lexus ES hybrids, Toyota said
In 2017 the Japanese automaker pledged to invest $10 million in US manufacturing by 2021, but this announcement pushes the total investment to over $13 billion.
"These latest investments represent even more examples of our long-term commitment to build where we sell," said Jim Lentz, CEO of Toyota Motor North America in a statement. "By boosting our U.S. manufacturing footprint, we can better serve our customers and dealers and position our manufacturing plants for future success with more domestic capacity."
12:06 p.m. ET, March 14, 2019
Markets are in positive territory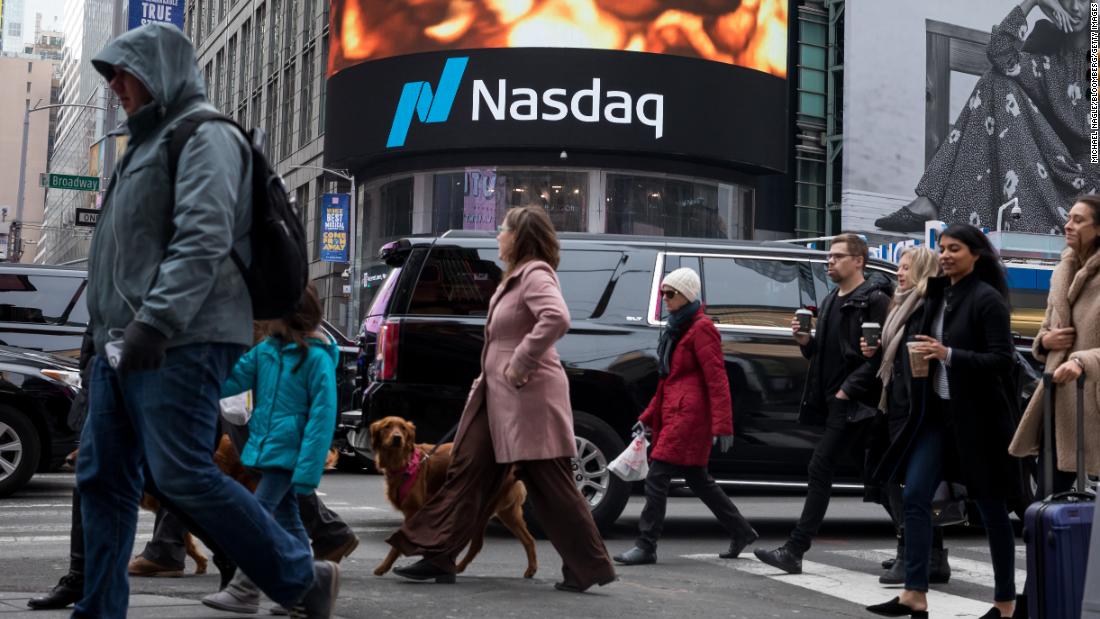 It's a quiet Thursday on Wall Street, with all three US markets trending in positive territory:
The Dow is up 40 points, or 0.15%
Nasdaq is up 7 points, or 0.10%
S&P 500 is up 3 points, or 0.10%
Here's some stocks of note:
11:08 a.m. ET, March 14, 2019
Men's Wearhouse owner's stock is plummeting
Tailored Brands (TLRD), which owns Men's Wearhouse and Joseph A. Bank retailers, is having a bad day on Wall Street.
The stock sank 25% Thursday following a dismal fourth-quarter earnings report which missed analysts' expectations: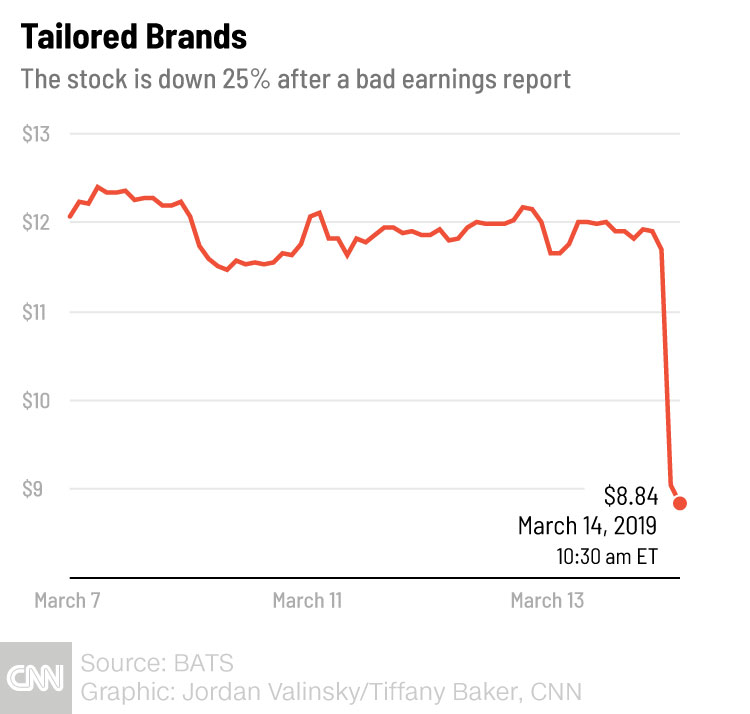 The company doesn't expect things to get better this quarter either, saying on a call Wednesday that its weak fourth-quarter sales has continued into the first quarter of 2019.
9:40 a.m. ET, March 14, 2019
Dow opens flat
The Dow was flat after Bloomberg reported a meeting between US President Donald Trump and Chinese President Xi Jinping would be delayed until at least next month.
The S&P and Nasdaq both opened unchanged.
Here's a check of some stocks:
Boeing's (BA) stock continued to slide after the FAA grounded all 737 Max jets. The grounding comes after Sunday's fatal Ethiopian Airlines crash, the second accident involving a 737 Max jet in nearly six months. Shares fell a half percentage point Thursday.
Tesla's (TSLA) stock rose 1% ahead of its expected Model Y announcement later in the day. The company also introduced its new chief financial officer Thursday.
GE (GE) rose 3% after reporting its 2019 outlook. Although the guidance wasn't great, it was in line with analysts' expectations.
9:02 a.m. ET, March 14, 2019
Snap shares surge over bullish analyst reports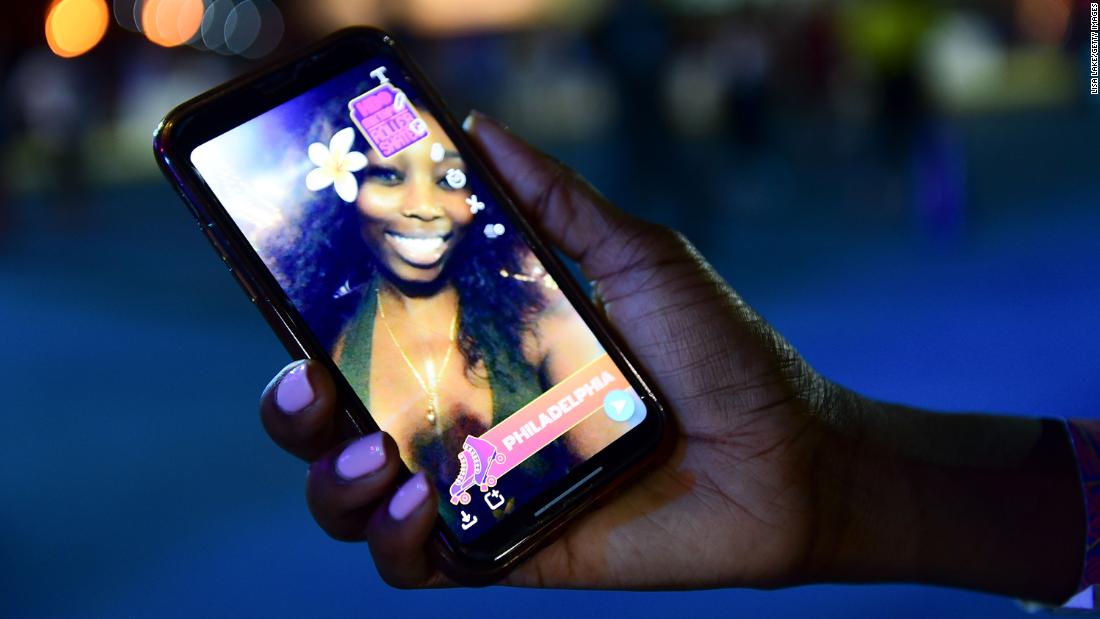 The future looks bright for Snap (SNAP), according to two new analyst reports. That's sending the stock surging 7% in premarket trading.
BTIG analyst Richard Greenfield: He boosted the stock to a buy because the price could rise 50% to $15 per share. In his note, he said he's noticed a "less seedy" Discover section that could attract more advertisers. He's also previewed the long-awaited, revamped Android app and wrote he's had "positive" experiences with it.
Jeffries: The firm also commented about the positive buzz surrounding the upcoming Android app. It predicts that the redesign could add 7 million new users coming from areas "where users are on lower spec phones with less connectivity."
Did you know? Snap's stock is up 80% year to date: