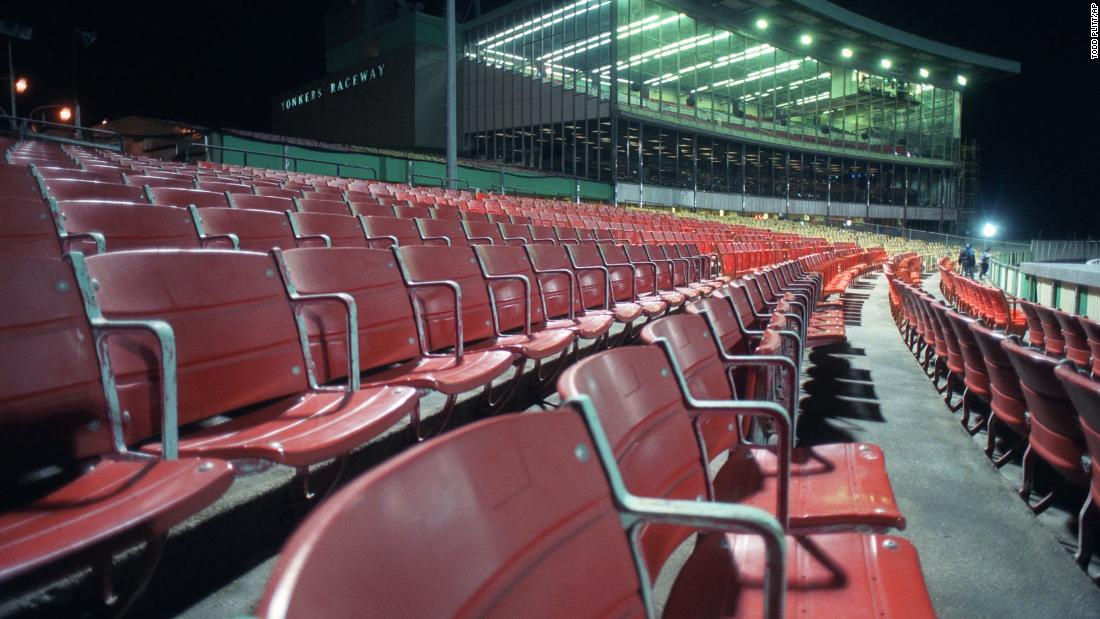 Casino giant MGM Resorts (MGM) is closing Yonkers Raceway near New York City after a worker for the Standardbred Owners Association -- the harness horsemen racing association that represents employees at the track -- died after being diagnosed with the COVID-19 coronavirus.
The employee worked in the office next to the racetrack and paddock and was a New Jersey resident, MGM Resorts said in a statement, adding that the company believes the worker was last on the property more than a week ago. MGM Resorts is now asking other employees who work in that area of the track to self-quarantine.
Shares of MGM Resorts tumbled 10% Wednesday morning as the broader market plunged due to renewed coronavirus fears. The company also owns the Empire City Casino that is nearby the harness racing track, as well as casinos in Las Vegas and Macau.
MGM Resorts is now adding hand sanitizer dispensers in high-traffic areas at its properties and is increasing disinfectant procedures for bathrooms, doors, light switches, elevator buttons and slot machines.
The Las Vegas Review Journal also reported that MGM Resorts has decided to temporarily shut down its buffet service at Las Vegas casinos. MGM was not immediately available for comment.