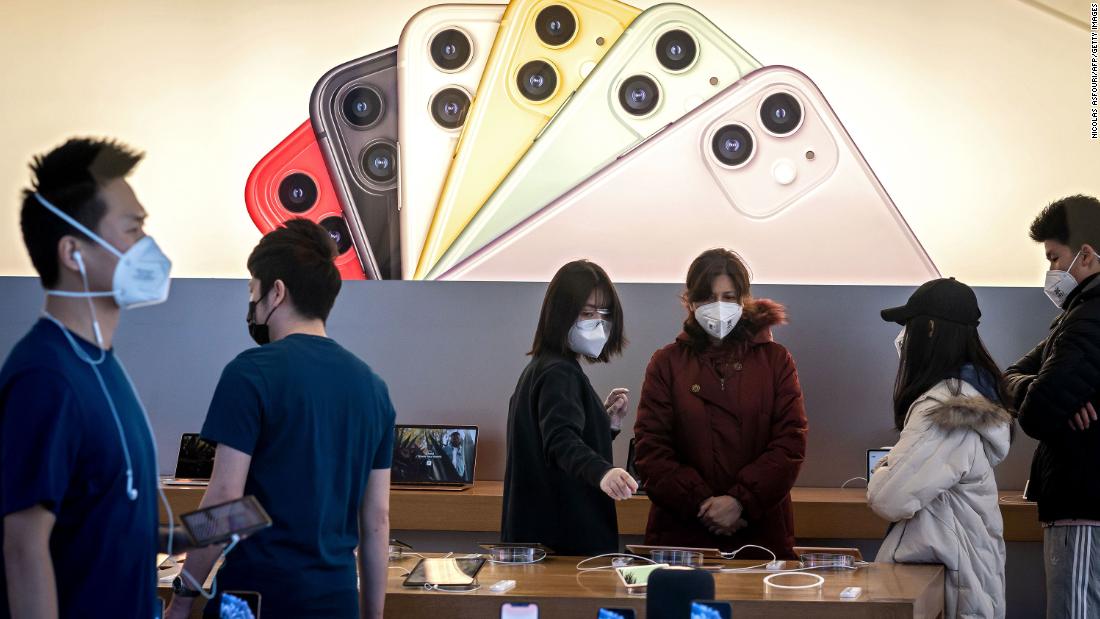 Apple's iPhone sales in China were decimated last month as the novel coronavirus outbreak slashed demand for smartphones. But analysts predict a big recovery is just a few months away.
Apple (AAPL) sold fewer than 500,000 iPhones in China in February, according to government data released this week, a plunge of more than 60% compared to the same month last year.
The drop undercut progress the company had been making in its bid to close the gap with Chinese rivals. Sales for the iPhone jumped in December, propelling Apple's stock to a record high on Wall Street earlier this year.
The coronavirus outbreak slowed Apple's momentum, but it handicapped domestic rivals, too. Overall smartphone sales in China fell 55% in February to 6.3 million compared to the same period last year. Analysts say everyone will be competing to make up for lost sales later this year.