US government bond yields dropped to a historic low of 0.32% Monday. Treasury yields have been trending lower for a while now, but the drop has accelerated over the past weeks.
The 10-year yield was last at 0.49%.
A flight to safer assets pushed Treasury prices up and yields down over the past weeks, as the fallout from the coronavirus outbreak caused panic in the markets. Fixed-income assets are also a traditional hedge for stock investments.
Monday's selloff was also a reflection of turmoil in the oil market, where prices dropped sharply.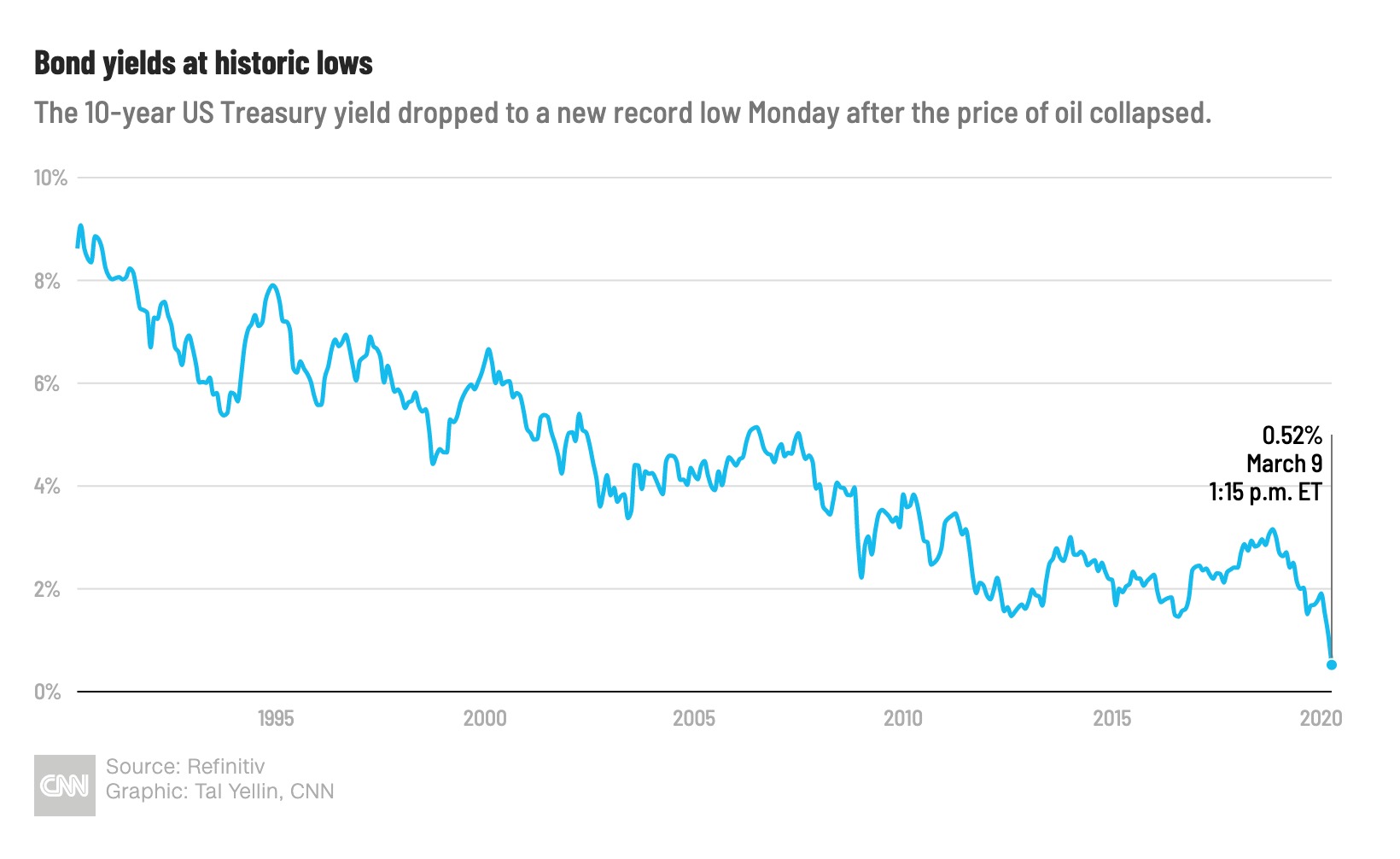 On top of that, bond yields move down when the market expects lower interest rates in the future.
The Federal Reserve slashed interest rates by a half-point last week. It was its first emergency action since the financial crisis in 2008. Market expectations for another rate cut at the central bank's regularly-scheduled March 18 meeting are at 100%.
Expectations for a three-quarter point cut are just higher than for a full point cut. One way or another: rates are expected to go down.