What's moving markets today: March 1, 2019
6:49 a.m. ET, March 1, 2019
Tesla shares sink after warning of layoffs and store closings
Shares in Tesla (TSLA) dropped almost 4% in extended trading after CEO Elon Musk said the company would close stores and lay off workers to produce a cheaper Model 3.
Tesla has long promised a version of its Model 3 sedan that would cost $35,000. The car is "excruciatingly difficult" to make at the reduced price, Musk said.
To achieve the $35,000 price tag, Tesla said it was closing stores and shifting sales worldwide to online only.
Tesla declined to say how many of its stores will close or how many jobs will be affected. Musk said a "small number of stores in high-traffic locations" will remain open as galleries and information centers.
When asked by a reporter whether he anticipated Tesla will turn a profit during the first quarter of 2019, Musk said it isn't likely — but that Tesla could be in the black by Q2.
6:40 a.m. ET, March 1, 2019
Gap soars on company split
Gap (GPS) stock skyrocketed 25% in after-hours trading after it said it would split up with Old Navy. 
The two are breaking into two companies after trending in opposite directions for years.
One business will contain Old Navy.
The other yet-to-be-named entity, currently called NewCo, will include Gap, Banana Republic and other brands, including Athleta and Hill City.
This move is designed to allow Old Navy — which has grown to $8 billion in annual sales since it opened its first store in 1994 — to expand on its own.
Meanwhile, the company can consolidate its older brands, like Gap and Banana, with newer ones like Athleta and Hill City. NewCo will have about $9 billion in annual sales.
6:49 a.m. ET, March 1, 2019
Markets check before the bell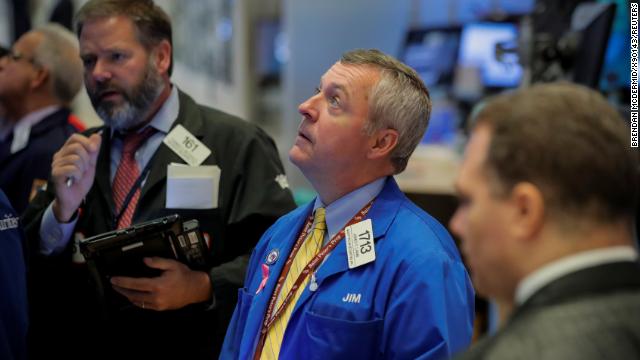 US stock futures are pointing higher this morning.
European markets opened with gains, following a positive session in Asia.
Chinese stocks finished the week on a positive note after the Trump administration shelved its threat to sharply increase tariffs on $200 billion of Chinese exports. There was also some positive economic data out of China.
The Dow, the S&P 500 and the Nasdaq each dropped 0.3% yesterday. Despite the losses, the three main markets all posted overall gains in February.
Looking ahead, Foot Locker (FL), Scripps (SSP), TEGNA (TGNA) and Tribune Media (TRCO) plan to post earnings before the open.
The US Bureau of Economic Analysis will also release its core personal consumption report for December at 8:30 a.m. ET. And the Institute of Supply Management will release manufacturing data at 10 a.m. ET.