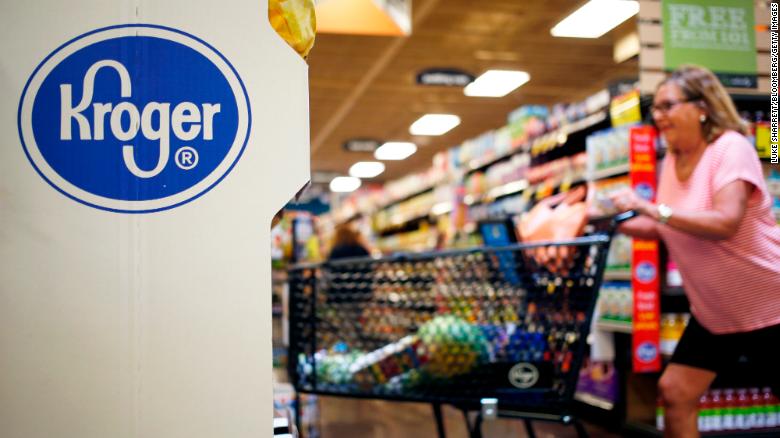 Amazon is already a major player in the grocery business. But the Wall Street Journal reported Friday that the company may open even more supermarkets in major cities. And that's spooking investors in supermarket leader Kroger (KR). Shares tumbled 5% at one point before recovering a little bit.
Other retailers with big grocery businesses, such as Walmart (WMT), Target (TGT) and Costco (COST), were down slightly too.
But it seems odd investors would be so nervous. It's not really news. Amazon (AMZN) is already a major player in groceries -- both with physical Whole Foods stores and online deliveries.
Still, one hedge fund manager noted that it's just more bad news for smaller grocers like Weis Markets (WMK). Its stock fell Friday. So did shares of Sprouts Farmers Market (SFM).