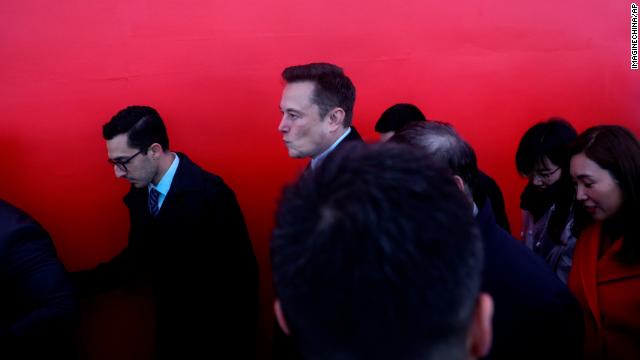 Elon Musk is at it again on Twitter. Even though the SEC is asking a judge to hold Musk in contempt after he recently tweeted (and then corrected) information about vehicle sales.
Musk cryptically tweeted early Thursday morning that the company will have some news to share in California on Thursday at 5 pm ET.
It's hard to know whether Musk will announce something truly newsworthy or if this is just another way for Musk to poke fun at the SEC, which he called "embarrassing" in a tweet (naturally) earlier this week. He has also previously referred to the agency as the "Shortseller Enrichment Commission."
Musk also curiously changed the name on his Twitter handle to Elon Tusk and added an elephant emoji to it. And his photo now shows a picture of Mars with an arrow pointing to part of the planet with the word "Revive" above it.
It's all very confusing. But investors may be brushing it off as Elon being Elon. Shares of Tesla (TSLA) rose nearly 5% Wednesday.