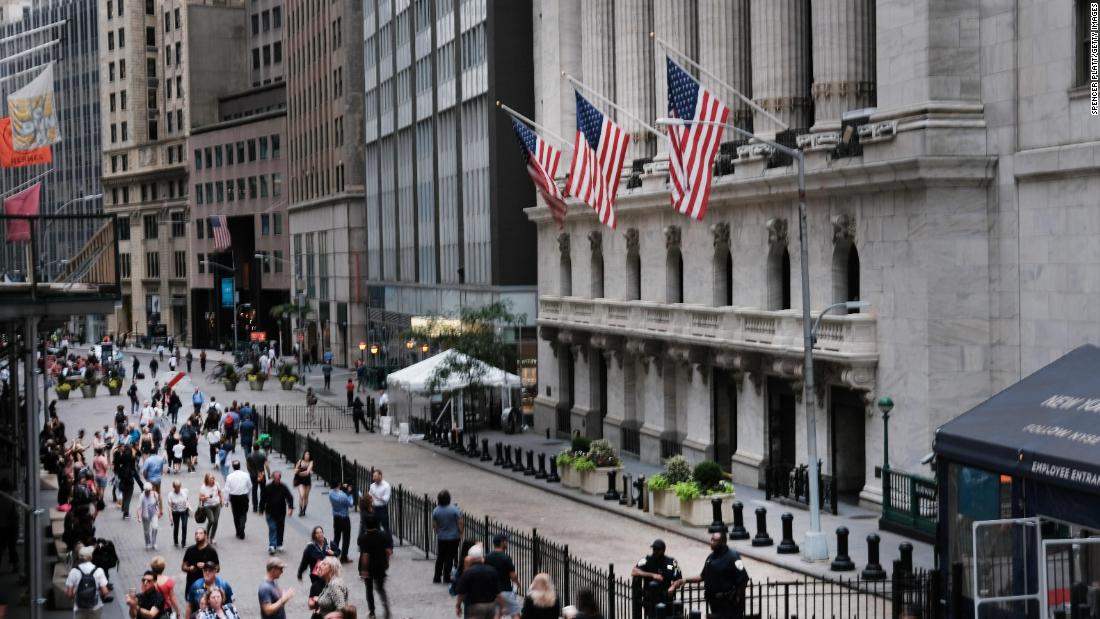 US stocks ended mixed on Wednesday, although the losses were more contained than the last few days.
It was the fifth-straight day of declines for both the Dow and the S&P 500. The Dow has lost nearly 2,400 points since last Thursday.
The Dow finished 124 points, or 0.5%, lower.
The S&P 500 closed down 0.4%.
The Nasdaq Composite snapped a four-day losing streak and closed up 0.2%.