What's moving markets today: February 26, 2020
4:22 p.m. ET, February 26, 2020
Stocks finish mixed, Dow logs fifth-straight day of declines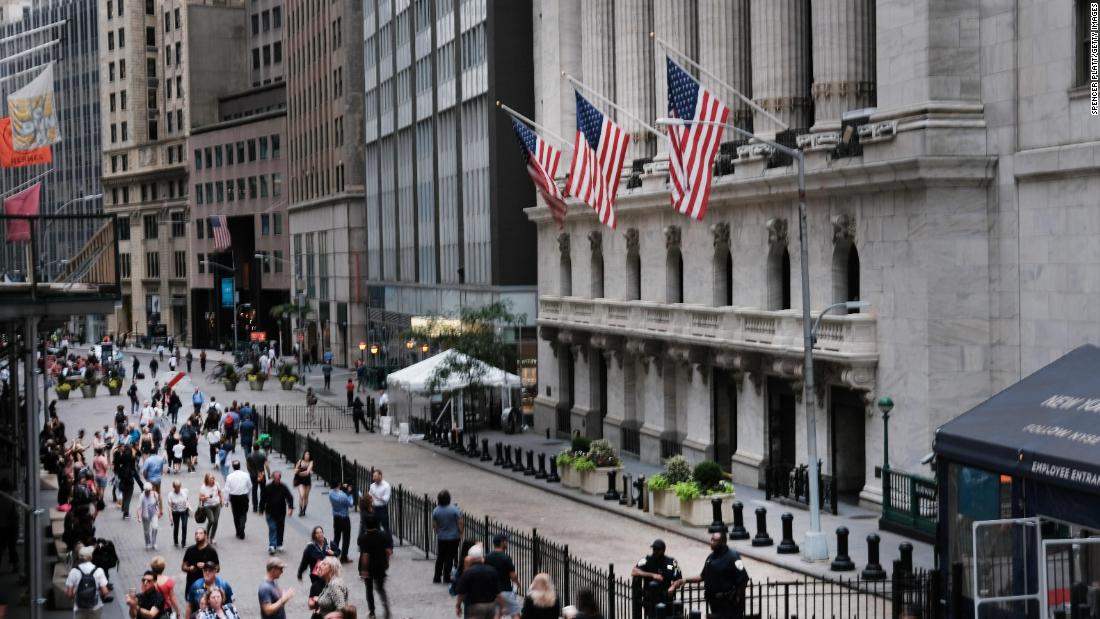 US stocks ended mixed on Wednesday, although the losses were more contained than the last few days.
It was the fifth-straight day of declines for both the Dow and the S&P 500. The Dow has lost nearly 2,400 points since last Thursday.
The Dow finished 124 points, or 0.5%, lower.
The S&P 500 closed down 0.4%.
The Nasdaq Composite snapped a four-day losing streak and closed up 0.2%.
2:53 p.m. ET, February 26, 2020
10-year Treasury yield drops to fresh all-time low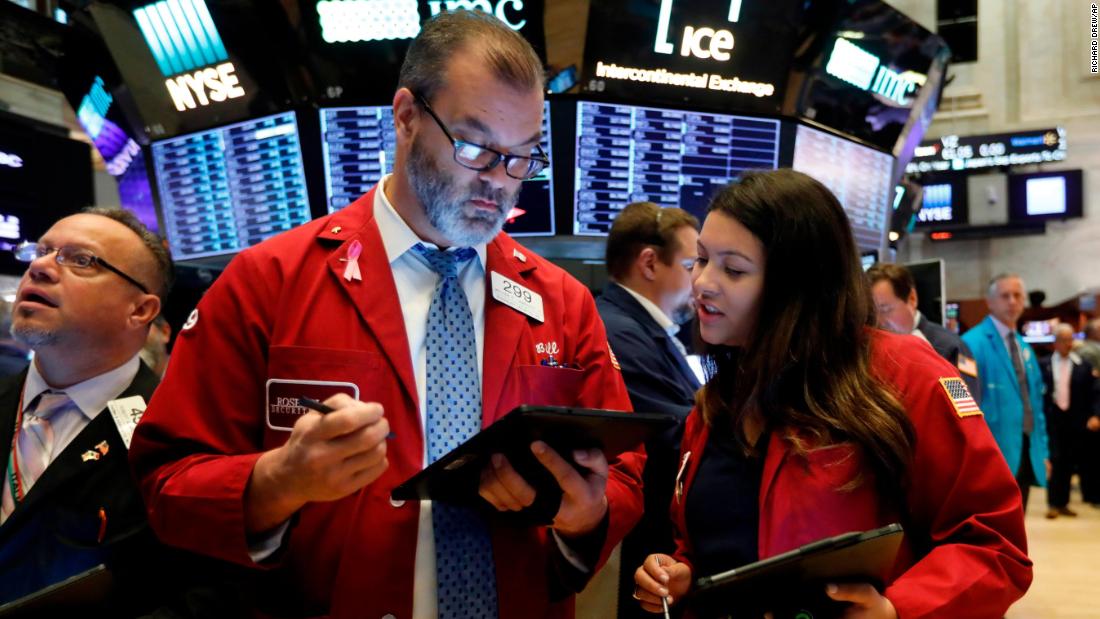 The 10-year US government bond yield dropped to its lowest level on record in mid-afternoon trading, falling below 1.31%.
Bond yields, which move in the opposite direction of bond prices, have been sliding as the coronavirus outbreak is weighing on riskier assets, like stocks, around the world. Treasury bonds, in particular, are considered safe havens during times of financial trouble.
The 10-year yield fell below 1.32% on Tuesday.
2:15 p.m. ET, February 26, 2020
Dow and S&P 500 back in the red
The Dow and the S&P 500 are back in the red in the early afternoon, shedding their earlier gains.
Stock also briefly dipped into negative territory earlier in the session but then recovered as investors assess the spread of coronavirus.
The Dow dropped 0.3%, or 70 points, while the S&P was down 0.1%. The Nasdaq Composite was still modestly positive.
Risk sentiment changed across financial assets compared with where the market started off this morning. The 10-year Treasury yield, which initially rose, dropped back to 1.31%.
Oil prices slipped 2.8% to $48.50 a barrel, giving up earlier gains.
1:07 p.m. ET, February 26, 2020
'Don't panic,' Citi Private Bank tells investors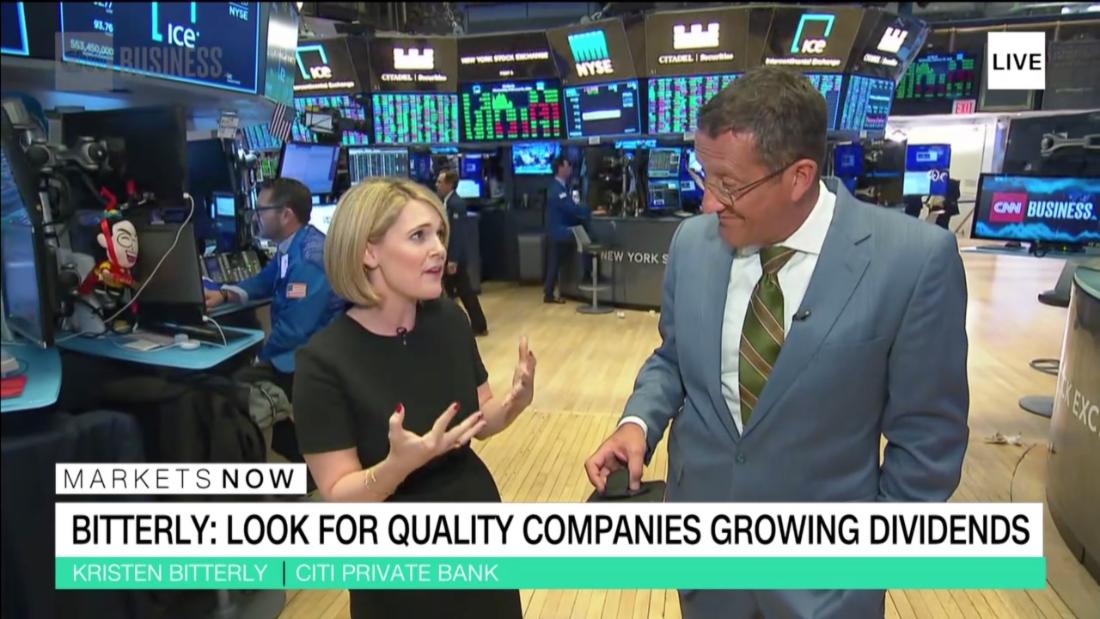 The steep stock selloff has investors wondering whether to cut their losses and pull money out of the market. But reacting to short-term volatility could be bad for investors in the long run.
"We're telling our clients 'don't panic,'" said Kristin Bitterly, head of capital markets Americas at Citi Private Bank.
For a diversified investor, the worst thing to do right now would be to switch all investments to cash, Bitterly said on the CNN Business digital live show Markets Now.
"Look for quality equities that are growing their earnings, growing their dividends, and on the fixed income side go higher up [to investment grade debt," Bitterly said.
12:57 p.m. ET, February 26, 2020
The silver lining of the stock selloff
Stocks faced one of their sharpest recent selloffs at the start of the week, but is it all bad?
Not necessarily, said Matthew Cheslock, senior managing partner at Meridian Equity Partners. It is actually good that stocks are finally pricing in risk, he said.
"I'm not so sure this selloff was all because of the coronavirus," Cheslock said. The November 2020 election and earnings expectations for corporate America are factors of uncertainty as well, he added.
"If you hedged your portfolio you didn't mind this decline because you were doing fine in bonds," Cheslock said during the CNN Business digital live show Markets Now.
That said, investors who don't yet have a position in bonds might be better off not piling in during these volatile time. One way or another, "there are investment opportunities out there," Cheslock said.
12:25 p.m. ET, February 26, 2020
Welp, never mind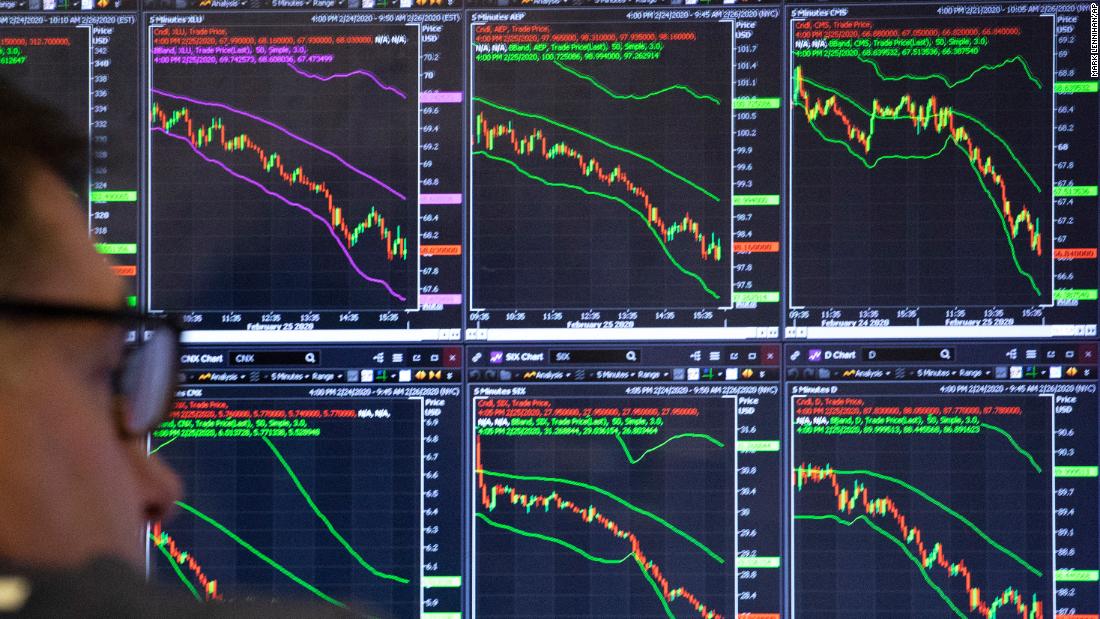 Pfffffft.
That's the sound of the stock rally fizzling. The Dow gave up all of its 461-point rally moments ago, although it has rallied back just a bit and is currently up 100 points.
Stocks have grown incredibly turbulent in recent weeks, and the Dow has lost ground in seven of the past eight sessions.
It was looking like today would be a rebound day, but now investors aren't so sure. Coronavirus is unnerving, and no one is quite sure how bad the outbreak will get.
11:48 a.m. ET, February 26, 2020
New home sales jump to highest level since 2007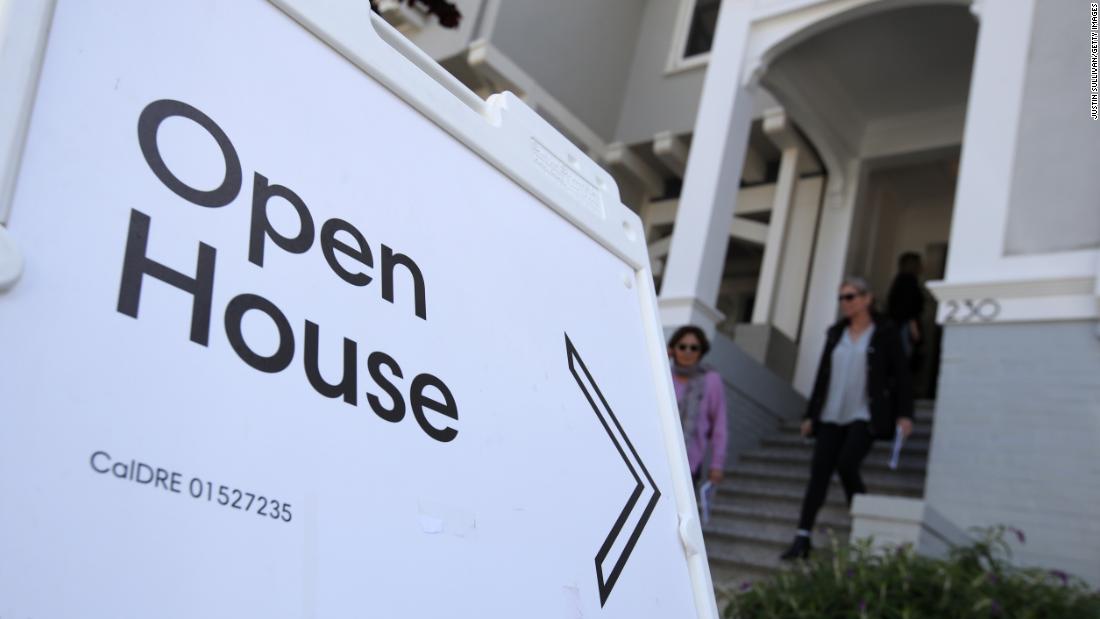 While the stock market is recovering from two days of steep selloffs at the start of the week, America's housing market continues to blossom.
New home sales increased by 764,000 units in January, according to data from the Census Bureau and the Department of Housing and Urban Development. The data beat consensus expectations of 710,000 units.
It was the highest level of new home sales since July 2007.
Low mortgage rates, along with low unemployment and steadily, albeit modestly, growing wages have helped the US housing market regain momentum in the past months.
The median price of a new home sold in January was $348,200, while the average was $402,300.
11:05 a.m. ET, February 26, 2020
Dow surges more than 400 points as stocks rebound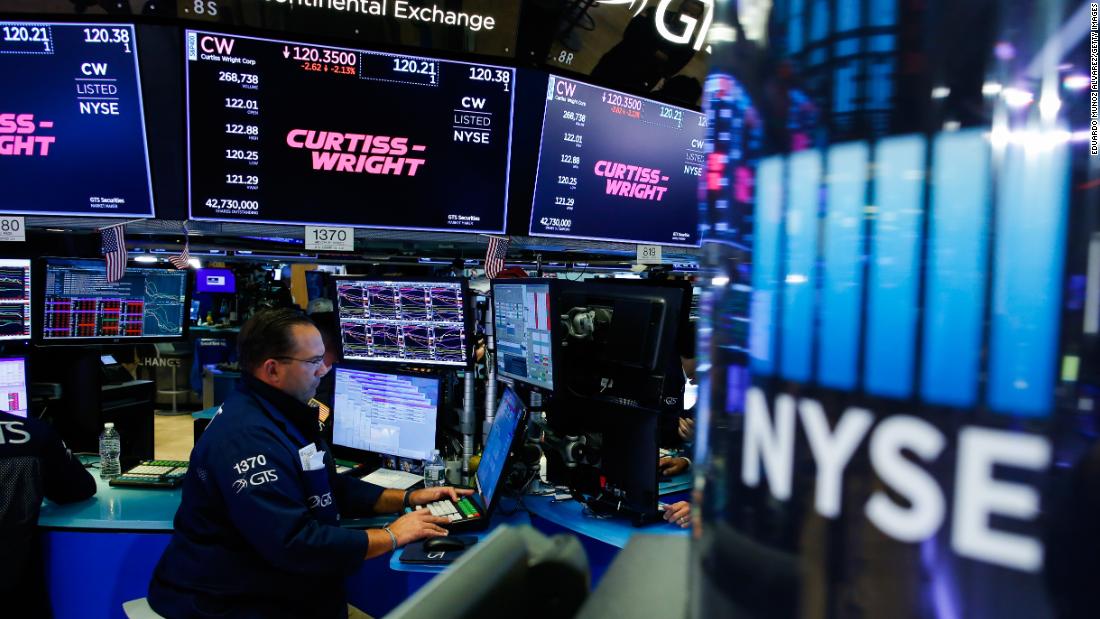 Stocks continued to rebound mid-morning, with the Dow rallying more than 400 points.
The index was up 455 points, or 1.7%. The broader S&P 500 also climbed 1.7%, and the Nasdaq Composite was up 1.7%.
Stocks are recovering from steep selloffs Monday and Tuesday, their biggest declines in two years, as worries about the economic and financial fallout from the global coronavirus outbreak weighs on markets around the world.
11:32 a.m. ET, February 26, 2020
Coronavirus expected to depress global car sales: Moody's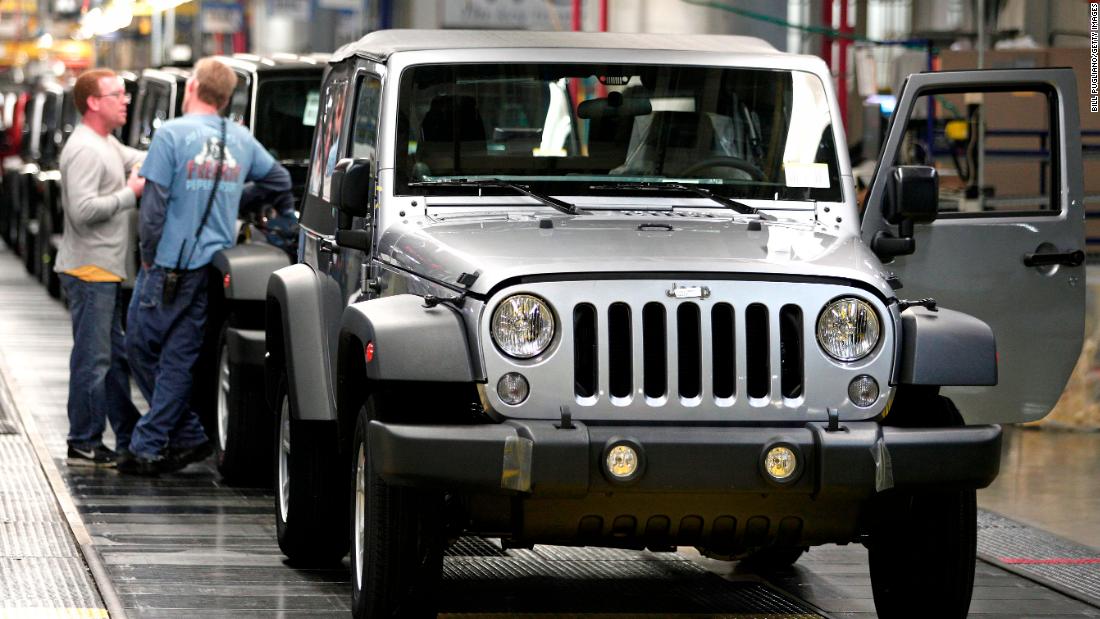 Worldwide car sales are expected to drop 2.5% in 2020 as the global coronavirus outbreak weighs on demand and disrupts supply chains, according to a report from ratings agency Moody's.
Previously, a 0.9% decline was expected. Sales are expected to rebound slightly in 2021, growing 1.5%.
In China, the world's largest auto market, car sales are expected to drop 2.9%, more than expected.
"Cautious consumers are steering clear of crowded areas, including auto dealerships, while corporate demand for vehicles is weakening as broader economic uncertainties cause companies to scale back capital spending," Moody's analysts wrote in the report.
Demand for new cars in Western Europe will take an even bigger hit and is expected to fall 4%, according to the Moody's report. In the United States, car sales are expected to fall by 1.2% this year, and another 0.6% in 2021. Japan is the only market in which car sales are expected to grow, albeit only a modest 0.4% in 2020.