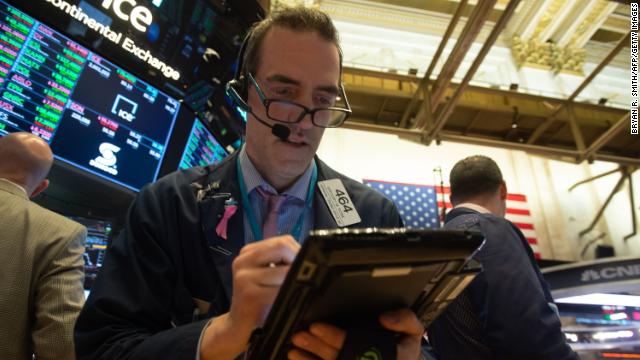 The huge trade rally on Wall Street is showing signs of fatigue. 
US markets finished in the green on Monday but ended at session lows as enthusiasm about US-China trade progress faded.
Global markets soared overnight after President Donald Trump announced he would delay increasing tariffs on China. China's Shanghai Composite surged 5.6%, its biggest gain since July 2015.
US oil prices plunged 3.1% to $55.48 a barrel after Trump warned OPEC to "please relax and take it easy." Oil traders may be worried that Trump's pressure could persuade Saudi Arabia's to limit its production cuts. Saudi Arabia's cutbacks have been a major driver of the recent rally in oil prices.
Meanwhile, General Electric (GE) jumped 6% on a $21.4 billion deal to sell its BioPharma business to Danaher (DHR). GE had been up nearly 16% at its highs of the day.