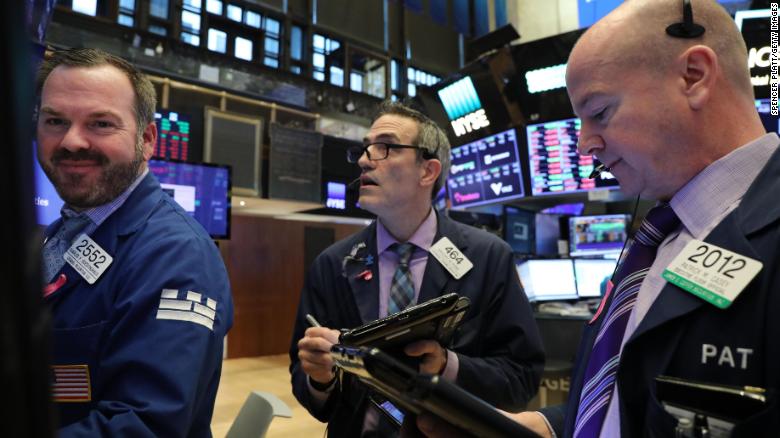 The Dow closed up 181 points, or 0.7% on Friday, boosted by optimism the US-China trade talks were making progress.
The Nasdaq was up 0.9% and the S&P 500 was up 0.6%
For the week, the Dow was up 0.6% -- extending its winning streak to nine. The Nasdaq was also up for the 9th straight week, finishing up 0.7%. The S&P 500 was up 0.6% for the week.
Investors cheered signs of progress on the trade front as US and Chinese officials met in Washington to try and hash out a trade agreement ahead of a March 1 deadline.
Alibaba (BABA) was up 3%.
Friday's big winners included home furnishing site Wayfair (W), which was up 28% on solid earnings.
Food companies got hammered, dragged down by bad news from Kraft Heinz (KHC). The company's stock was down 27%. Campbell Soup (CPB) fell 7%, and JM Smucker (SJM) dipped 5%.
Stamps.com (STMP) plunged 58% after it said it was ending an exclusive relationship with the US Postal Service