What's moving markets today
5:43 p.m. ET, February 21, 2019
US bank profits reached record highs in 2018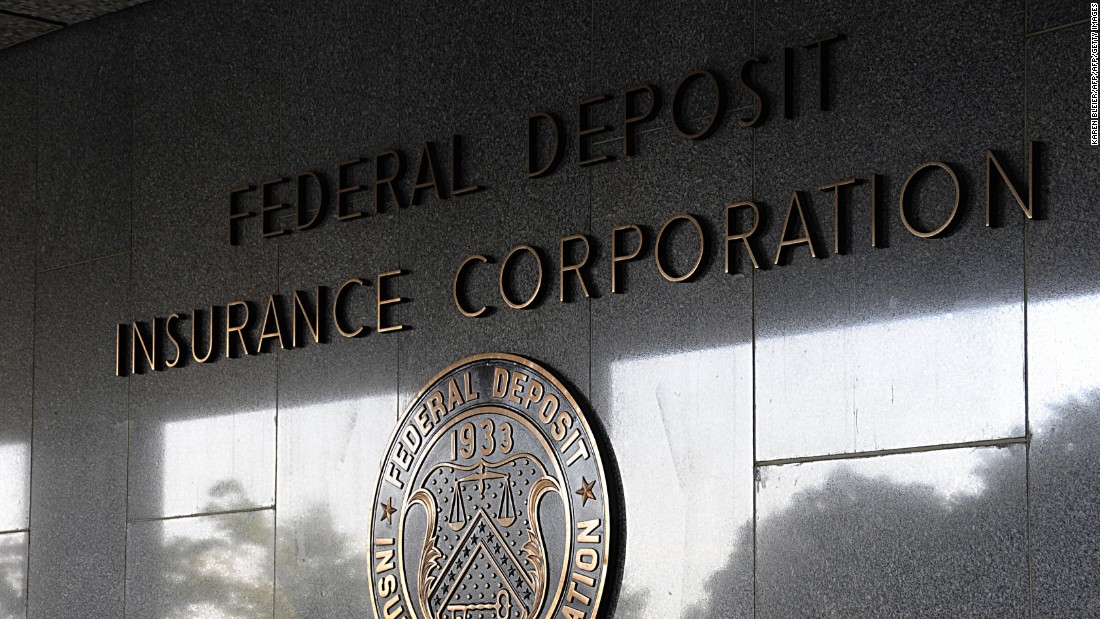 The numbers are in: American banks insured by the FDIC earned $236.7 billion in 2018, according to the agency. That's a 44% increase (!) compared to the previous year and an all-time high.
The context: US banks minted money last year thanks to corporate tax cuts and a healthy economy that boosted lending.
"The current economic expansion is the second-longest on record, and the nation's banks are stronger as a result," FDIC Chairman Jelena McWilliams said in a statement.
4:11 p.m. ET, February 21, 2019
Gloomy economic numbers rattle Wall Street; Dow falls 104 points, Nasdaq's eight-day win streak ends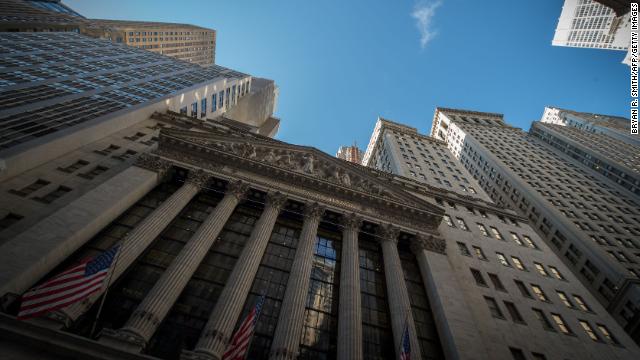 A string of weak economic reports caused a bit of anxiety on Wall Street on Thursday.
The negative tone was set by gloomy US reports on durable goods orders and manufacturing activity in the Philadelphia region. Another report showed that existing home sales declined in January.
Tesla (TSLA) declined 4% after Consumer Reports said it can no longer recommend the Model 3 due to glass defects and other issues.
Nike (NKE) dipped 1% after Duke University basketball star Zion Williamson was injured when his sneaker came apart.
Concho Resources (CXO) dropped 8% after the oil and gas explorer posted disappointing earnings. 
12:53 p.m. ET, February 21, 2019
Lawmaker blasts Google's failure to disclose Nest microphone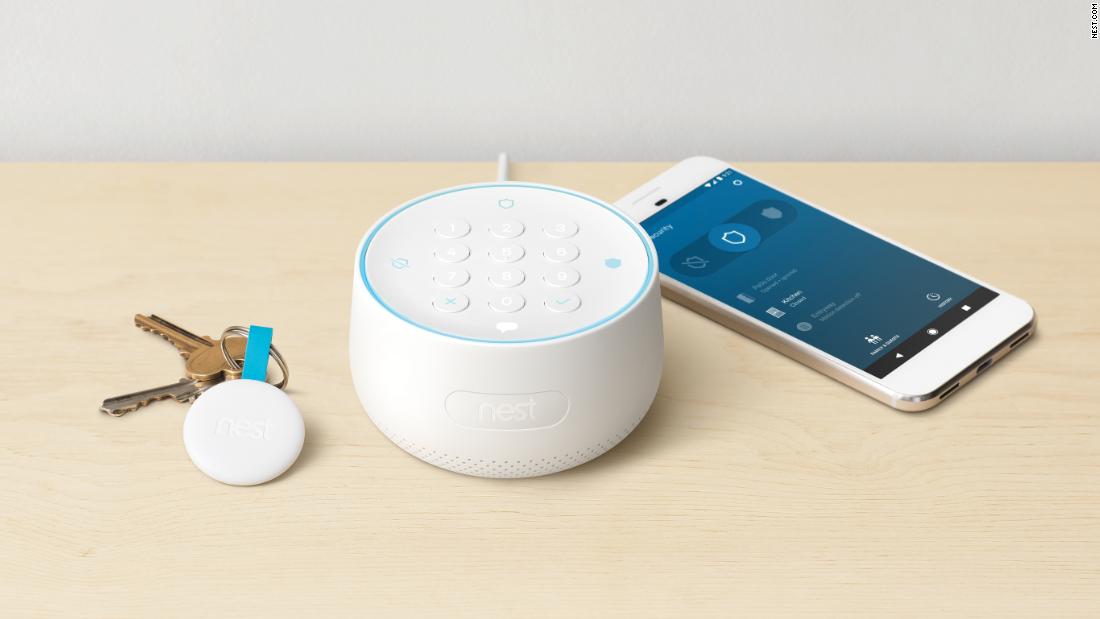 An undisclosed built-in microphone in Google's Nest Guard home security device has caught the attention of at least US lawmaker.
Senator Mark Warner (D-VA), vice chair of the Senate Intelligence Committee, blasted Google's omission, saying it's "totally at odds with consumer expectations."
He added:
The suggestion that consumers 'don't care about privacy' has been increasingly disproven as we learn that consumers and policymakers have been kept in the dark for years about data collection and commercialization practices."
Google previously told CNN Business that the microphone "was never intended to be a secret and should have been listed in the tech specs."
CNN's Kate Trafecante contributed to this report.
12:25 p.m. ET, February 21, 2019
Stocks are negative at midday; Dominos plunges on poor earnings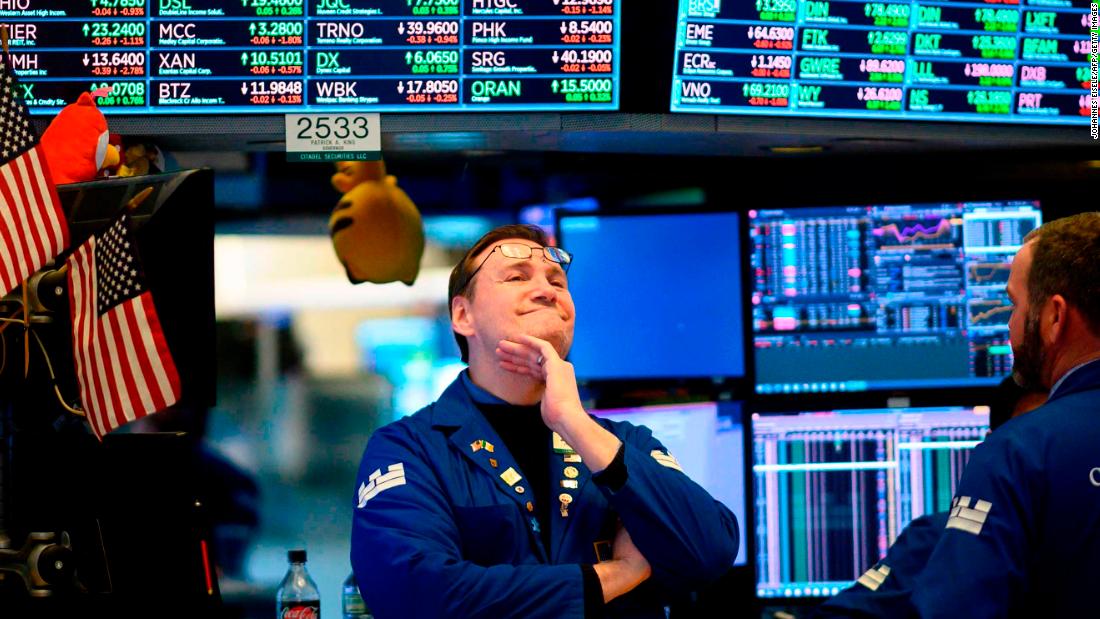 The markets are moving lower as investors wait for any new developments on a trade agreement between the United States and China. Here's where they stand:
The Dow is off 100 points.
Nasdaq slipped 0.35%.
S&P 500 slid 0.30%.
Today's movers:
10:10 a.m. ET, February 21, 2019
Another economic indicator drops into negative territory
This time it's from the Philly Fed. Newly released data came in lower than expected, according to our Matt Egan:
Despite the sudden drop, a Barclays analyst note said the lower data is a result of last month's partial government shutdown. The note adds:
If so, we would expect a rebound in current business conditions in March amid largely stable forward looking assessments."
9:48 a.m. ET, February 21, 2019
US markets lower as trade talks continue
Wall Street's waiting for news about the latest round of US-China trade talks from Washington.
Domino's (DPZ) sank 6% after the pizza company missed analyst expectations, a sign that it may be struggling to stay competitive with Pizza Hut and Papa John's (PZZA).
Shares of Avis Budget Group (CAR) soared 13% after the rental car company reported earnings that were better than expected, suggesting that Uber and Lyft aren't hurting business that much.
And Johnson & Johnson (JNJ) dipped half a percentage point after the company revealed that it received subpoenas from the US government about allegations that it knew for decades that asbestos was in its baby powder.
9:08 a.m. ET, February 21, 2019
Uber hasn't killed off the rental car industry
Ride-hailing apps, like Uber and Lyft, aren't causing too big of a dent in their older competitors.
Rental car companies Avis Budget Group (CAR) and Hertz (HTZ) are having a good day per our Paul R. La Monica:
Avis' shares are soaring after reporting a better-than-expected earnings report. The stock is up 30% for the year:
12:03 p.m. ET, February 21, 2019
Domino's slow growth disappoints Wall Street
Domino's (DPZ) flashy stunts don't seem to be working.
The pizza company's quarterly results broadly missed Wall Street's expectations, sending shares of the company down about 7% before the market opened Thursday.
US same-store sales popped 3.6% at company-owned stores and 5.7% at franchises in the last three months of 2018.
But Wall Street analysts expected better performance on both counts. They were looking on average for 6.6% growth in company-owned stores and a 7.25% spike for franchises, according to IBES data from Refinitiv.
Domino's net income came in at $111.6 million for the quarter, about 19.6%more than the same period the previous year. The company's earnings per share also fell short of expectations.
Competition among Domino's, Pizza Hut and Papa John's is fierce, and the earnings results may signal that Domino's is struggling to stay competitive.
Last month, Domino's introduced a promotion which rewards customers for buying pizza, even from a competitor, in an attempt to show off its digital capabilities and get new customers to try its food.
The "points for pies" program is an "example of how we do things a bit differently," said CEO Richard Allison during a call with analysts on Thursday. He added that the program has been a good way to make news and raise customer engagement with the brand.
Meanwhile, Pizza Hut announced plans to expand its beer delivery program and Papa John's launched a new tuition reimbursement program for employees that could help brighten its tarnished reputation.
Correction: An earlier version of this article incorrectly stated when Domino's launched the "points for pies" program.
10:33 a.m. ET, February 21, 2019
Johnson & Johnson shares fall after subpoenas are revealed
Johnson & Johnson (JNJ) revealed in a regulatory filing that it had received subpoenas from the US government about allegations that it knew for decades that asbestos was in its baby powder.
Shares fell more than 1% in early trading.
"The Company is cooperating with these government inquiries and will be producing documents in response," the conglomerate said in the filing.