What's moving markets today
4:29 p.m. ET, February 19, 2019
US stocks close narrowly higher
US stocks closed slightly higher Tuesday, with investors cautiously optimistic as US-China trade talks continued.
The Nasdaq and S&P 500 were both up about 0.2%. The Dow finished mostly unchanged.
Walmart was the Dow's top performer, closing 2.2% higher following a strong earnings report.
Amazon (AMZN) and Netflix (NFLX) shares both rose more than 1%. Shares of WW (WTW), formerly Weight Watchers, closed down 4.5% after two analysts cut their price targets.
3:38 p.m. ET, February 19, 2019
Ford is closing a truck factory in Brazil
Investors have been waiting to see how Ford plans to spend the $11 billion the company says it will take to transform its business. We now know what's happening to the first piece of that total.
The company announced Tuesday that it's leaving the large truck business in South America, and will shut down a truck factory in São Bernardo do Campo, Brazil. Ford is taking a $460 million charge as a result of that closure.
South America is one of Ford's biggest money losers, so the decision is not a surprise.
Ford did not disclose the number of employees it has at the plant, which is one of four that it operates in Brazil. It has 11,500 workers in the country in all.
Shares of Ford (F) were up 3% in midday trading. 
1:36 p.m. ET, February 19, 2019
Carl Icahn is pushing Caesars to sell itself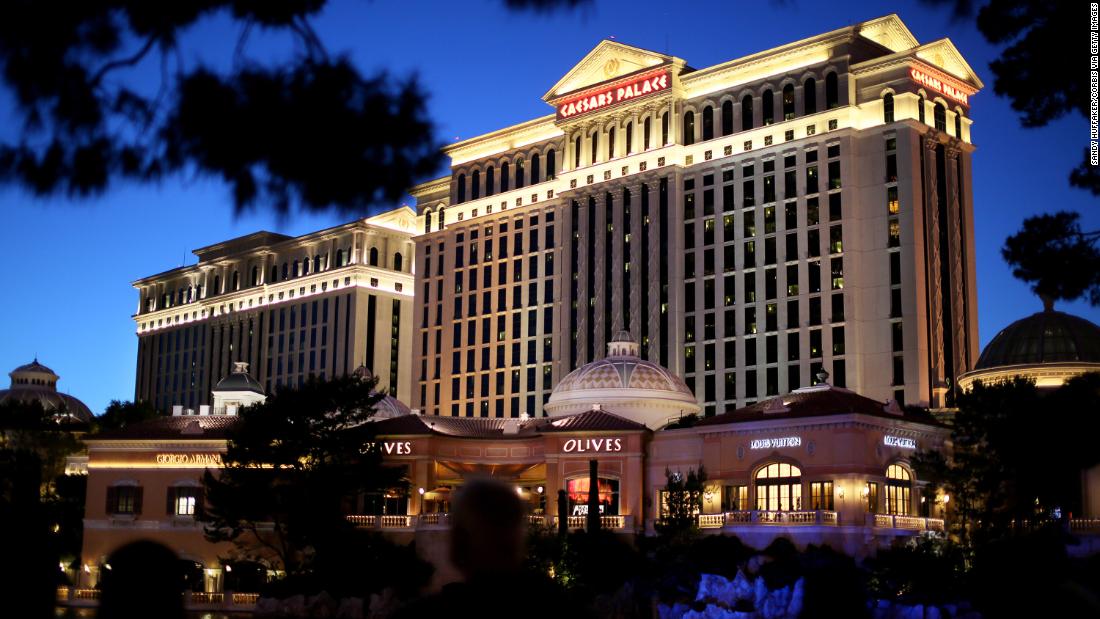 Billionaire activist investor Carl Icahn wants to make a gamble with Caesars Entertainment (CZR).
A new regulatory filing reveals that Icahn has a 9.78% stake in the gambling and hotel company. He is pushing for changes, including a possible sale.
Here's what the filing says:
[Icahn believes] the board should conduct a strategic process to comprehensively assess the best path forward for Caesars and believe that shareholder value might be best served, and enhanced, by selling the company."
The filing confirms a report last week that Icahn has a near-10% stake in the company.
Shares of Caesars are up nearly 5% following the news. It will report earnings on Thursday.
1:14 p.m. ET, February 19, 2019
Stocks struggle to find their footing
Markets have been bobbing between negative and positive territory during the first half of Tuesday's trading session. Here's where they stand at midday:
Dow is up nearly 50 points.
Nasdaq is up 0.35%.
S&P 500 is up 0.25%.
Walmart (WMT) continues to trade higher after crushing its earnings: Shares are up nearly 4%. Target (TGT) is also up roughly 2%.
Papa John's (PZZA) is 3% lower after an analyst downgraded the pizza chain's stock.
Shares of WW, formerly Weight Watchers (WTW), have recovered from earlier lows after two analysts cut their price targets. It's now down 4%.
10:44 a.m. ET, February 19, 2019
Whew: Earnings were 'much better than feared'
Investors can exhale. Earnings season is finishing "much better than feared," Art Hogan, chief market strategist at National Securities, told "First Move" anchor Julia Chatterley.
Hogan said that roughly 70% of companies beat on earnings. He cautions the first quarter could be "flat or down a little" compared to the same quarter a year ago when companies were experiencing momentum from tax reform.
He's bullish on the rest of 2019, casting doubts on a recession. "If we can get 5% earnings growth for the year, that's a spectacular year" on top of last year's growth, Hogan said.
10:38 a.m. ET, February 19, 2019
Wall Street slashes Weight Watchers price target
Weight Watchers' stock is going on a diet. Shares of the company, which is now known as WW, plunged 8% Tuesday after two analysts cut their price targets.
JPMorgan's Christina Brathwaite downgraded WW (WTW) to an "underperform" — that's essentially a sell. She cut her price target from $37 to $25, which is more than 10% below its current price.
Brathwaite is worried about reviews for the WW app becoming "increasingly negative" and competition from rival weight-loss services Noom and Diet Doctor.
Oppenheimer's Brian Nagel lowered his target Friday to $40. That's still 40% above where it is trading now, but it's a drastic cut compared to his old target, $98 a share.
Nagel conceded that "investors have increasingly fretted over the potential for waning subscriber growth at the company."
WW is now down more than 25% this year and is 70% below its 52-week high. That's bad news for spokesperson Oprah Winfrey. She owns more than 8% of the shares. Her stake is now worth about $150 million, down from more than $400 million a year ago.
10:13 a.m. ET, February 19, 2019
Markets take a wait-and-see approach to US-China trade talks
Markets start the first trading day of a short week with a whimper as talks between the United States and China resume. Here's a snapshot of the open:
Walmart (WMT) jumped 4% after the company released holiday sales figures that beat expectations. The numbers show the retailer can more than hold its own against Amazon.
WW (WTW), the company that used to be known as Weight Watchers, declined 7% after its most bullish analyst cut its valuation in half.
7:32 a.m. ET, February 19, 2019
Walmart blasts higher after beating earnings
Walmart (WMT) earnings are out and they crushed expectations:
Shares are moving nearly 5% higher.
The retailer said its holiday sales blew past expectations.
US sales grew 4.2% compared to last year.
Online sales rose 43%.
The stock is up roughly 12% year-to-date with today's premarket growth included.
7:45 a.m. ET, February 19, 2019
Markets check before the bell
US stock futures are slightly lower this morning.
Walmart (WMT) is set to release earnings, and investors will be watching closely to see if the world's largest retailer managed to avoid the slowdown some of its competitors faced during the crucial holiday quarter.
The company increased its full year guidance when it reported earnings for the third quarter of 2018 in November.
But the mood in the retail industry has darkened considerably since then.
Core retail sales dropped 1.7% in December — the most in nearly twenty years — as American shoppers started to worry about their wallets amid market turmoil and the longest government shutdown in US history.
Yet Walmart stock has gained over 7% so far this year to trade near $100.