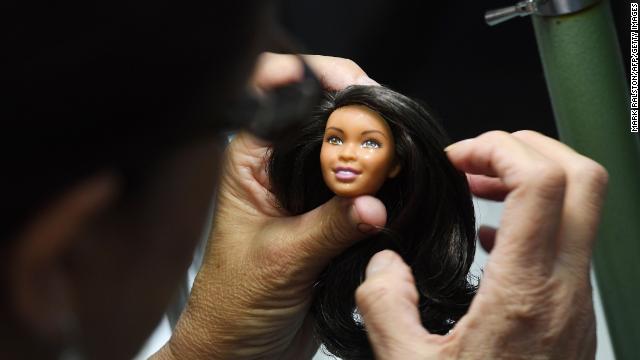 So much for that big turnaround for Mattel. The toy maker's stock plunged nearly 20% late Friday, its worst drop in nearly 20 years, after executives warned during an analyst presentation at New York's Toy Fair that sales for the first quarter of 2019 and profits for the full year wouldn't be as good as hoped.
The news comes shortly after Mattel wowed Wall Street with better-than-expected results during the holidays, led by solid sales for its iconic Barbie and Hot Wheels toys. The company said in its presentation Friday that those brands should still do well in 2019 but that momentum may slow a bit.
Other problems? A stronger dollar is eating into its foreign sales -- a problem that many big US multinational firms are facing. But Mattel also said that the demise of Toys "R" Us will continue to hurt it this year and that China sales will fall too.
Mattel's (MAT) bleak outlook likely doesn't bode well for rival Hasbro either. Hasbro reported weak holiday sales earlier this month as well. Hasbro (HAS) shares fell 4%.
But investors have to be wondering why Mattel, whose stock is still up 40% this year even after Friday's nosedive, waited until Toy Fair to warn when it could have detailed this outlook in its last earnings report.