What's moving markets today
5:22 p.m. ET, February 13, 2019
Cisco announces $15 billion worth of stock buybacks
Cisco (CSCO) is boosting its stock buyback plan.
The tech company announced Wednesday plans to repurchase $15 billion worth of stock following a strong second quarter. Shares spiked nearly 4% during after-hours trading.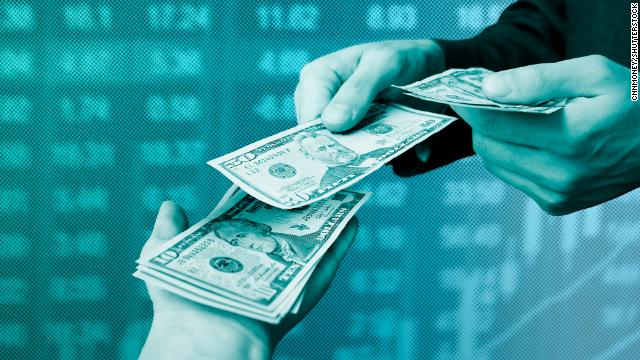 Share buybacks are a common practice where companies repurchase their own shares, which can boost demand for shares and artificially inflate per-share earnings.
US companies announced a record-shattering $1 trillion worth of share buybacks in 2018.
The buyback boom has been fueled by strong economic growth and the corporate tax overhaul that was signed into law in 2017.
Critics say that instead of using tax savings to speed up the economy, corporate America is just buying back stock to stimulate their stock price.
Republican Senator Marco Rubio also released a report on Tuesday that called for ending the tax advantages that share buybacks enjoy over dividends.
4:14 p.m. ET, February 13, 2019
Rally continues: Dow jumps 118 points to two-month high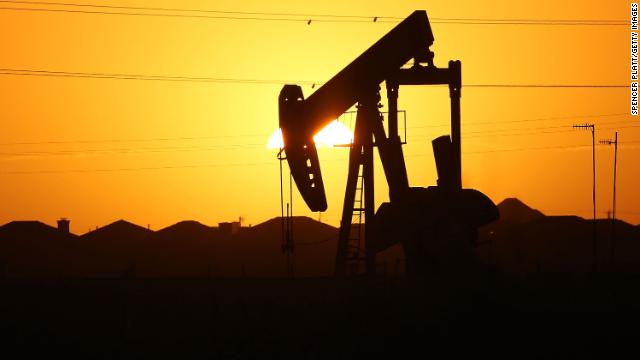 Energy stocks helped carry the US stock market Wednesday to levels unseen since early December. 
Investors continue to be encouraged by hopes of a US-China trade deal and a Congressional budget agreement that would avoid a government shutdown.
However, US stocks finished well off their highs of the day. The Dow had been up as much as 200 points earlier in the day. 
Energy stocks powered the rally as US oil prices jumped 1.5% to $53.90 a barrel. Apache (APA), Devon Energy (DVN) and Phillips 66 (PSX) closed solidly higher. 
Activision Blizzard (ATVI) soared 7% after disclosing plans to cut 8% of its workforce and shift its focus to top-selling games.  
1:12 p.m. ET, February 13, 2019
Fortnite effect: Free video games are big money makers
Just because Fortnite is a free video game, that doesn't mean it can't make millions of dollars.
In fact, it's the exact opposite and rival publishers need to catch up, according to Timothy O'Shea, tech research analyst and SVP at Jefferies.
"More free games are inevitable," O'Shea told First Move anchor Julia Chatterley. "The thing about free is that it expands the market."
He mentions that Fortnite has more than 200 million players and Electronics Arts' (EA) free game, Apex Legends, has quickly amassed 29 million players.
"The paradox of gaming is that the biggest and most profitable games are entirely free to play," he said. For example, Fortnite sells virtual currency that players buy with real money so they can purchase add-ons like weapons.
Because of Fortnite's success, O'Shea said his firm's "number one prediction of 2019" is that Activision Blizzard (ATVI) will release a free game.
12:11 p.m. ET, February 13, 2019
Midday check-in: Markets move higher
Markets are moving higher:
Dow is up more than 100 points.
Nasdaq is up nearly .20%
S&P 500 is up more than .25%
Stocks are being buoyed by a potential solution to the ongoing US-China trade war and the fact that it looks like we'll avoid another government shutdown.
Gainers: Hilton (HLT) is rallying 6% following a strong earnings report and Activision Blizzard (ATVI) is up nearly 5% after it announced it was laying off 8% of its workforce during yesterday's earnings.
Losers: TripAdvisor (TRIP) is down nearly 7% and Dish Network (DISH) is slipping 9% after poor earnings from both companies.
11:41 a.m. ET, February 13, 2019
Top CEOs join White House workforce panel
The White House has assembled a panel of the country's top CEOs to help guide the administration's job training efforts to "meet the challenges of the 21st century."
The American Workforce Policy Advisory Board, along with a similar initiative established last year, will develop methods to train 3.8 million workers for in-demand job skills.
Ivanka Trump and Commerce Secretary Wilbur Ross will lead the panel. The board consists of 25 members and their terms will run until July 2020.
The group includes some notable names from the business world:
11:33 a.m. ET, February 13, 2019
Starbucks Nespresso pods are (almost) here
Last year, Starbucks and Nestlé joined forces to form a Global Coffee Alliance. The deal gave Nestlé the rights to market, sell and distribute Starbucks products for use at home.
For Nestlé, it's a way to bulk up its coffee portfolio, which already included Nescafe and Nespresso. For Starbucks, it;s a way to reach global customers in their homes while focusing on its own plans to grow in the United States and China.
For customers, it means new Starbucks Nespresso pods.
On Wednesday, Nestlé announced that the pods are here. Almost.
Nestlé will start selling 24 new Starbucks products, including beans and Nespresso and Nescafé Dolce Gusto capsules, in the United States, Asia, Europe, Latin America and the Middle East over the coming days.
10:50 a.m. ET, February 13, 2019
Good news: This rebound has a ways to go
The second half of the year will be stronger. That's the message Brian Belski, BMO Capital Markets' chief investment strategist, has for investors.
He told First Move anchor Julia Chatterley that stocks' wild swings and recovery over the past few months is "typical of a deep sell-off and a strong recovery."
"We think the second half of the year will be a lot stronger than people anticipate," Belski said.
He adds that the United States will be a "reluctant home for stocks" as global investors try to avoid the turmoil in other countries and seek the stability of future US earnings.
10:51 a.m. ET, February 13, 2019
Market rally continues on shutdown, trade war progress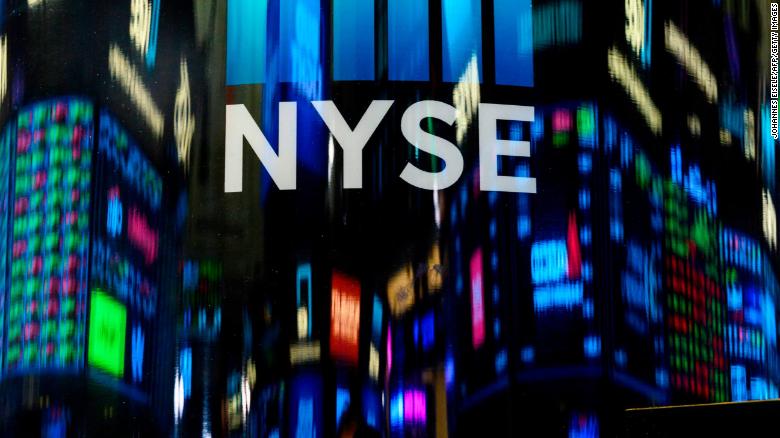 Wall Street is rallying for a second day in a row.
Investors continue to be encouraged by signs of progress on the US-China trade war and Congress' efforts to avoid another government shutdown. Sources told CNN President Donald Trump intends to sign the budget deal.
Video game publisher Activision Blizzard (ATVI) rallied 4% after announcing plans to lay off 8% of its workforce and refocus on its top games.
Teva Pharmaceuticals (TEVA) plunged 11% on earnings miss and disappointing guidance due to tough generic competition. Groupon (GRPN) plummeted 14% on worse-than-expected results and outlook. 
Based on this week's rally, the Dow and S&P 500 are now up 10% on the year, while the Nasdaq has soared 12%.
10:36 a.m. ET, February 13, 2019
Johnson & Johnson spends big on robotics
Johnson & Johnson (JNJ) just announced it's acquiring a small robotics company for $3.4 billion.
Here are the details:
J&J is buying Auris Health, a privately held company. It has developed a robotic endoscopy, which can be directed with a video game controller-like device.
The deal is expected to close in the second quarter of this year.
J&J's stock is unchanged on the news.