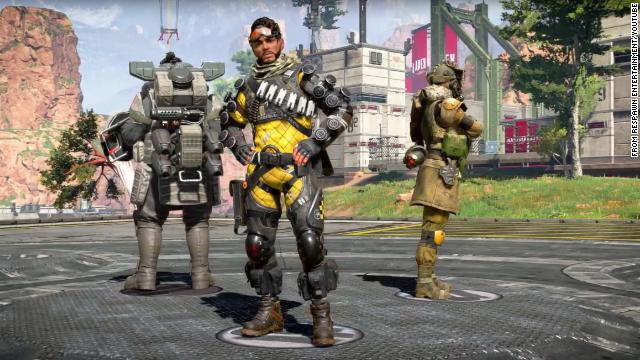 Fortwho? Video game maker Electronic Arts continues to wow Wall Street with strong demand for its new action game Apex Legends, a multiplayer battle royale game that the company hopes will compete with the juggernaut that is Fortnite.
Shares of EA soared last week after Vince Zampella, the head of Respawn Entertainment, the EA-owned studio that produced Apex Legends, noted that the game had attracted 10 million players in just three days.
It looks like Apex Legends is not slowing down one bit. Zampella tweeted again after the market closed Monday to point out that the game now has 25 million players.
EA's stock (EA) was up 8% Tuesday morning and now has surged more than 40% after reporting disappointing results last week. The success of Apex Legends is also going to put more pressure on rivals Take-Two (TTWO) and Activision Blizzard (ATVI), which reports earnings later Tuesday, to come up with their own Fortnite-esque games.