What's moving markets today
4:34 p.m. ET, February 11, 2019
US markets end the day nearly unchanged
US stocks finished mixed on a quiet Monday.
The Dow closed down 54 points, or 0.2%, erasing the slight gain it made just after the opening bell. Monday was the fourth straight day the index dropped.
The S&P 500 was about flat.
The Nasdaq increased 0.1%.
Avis Budget Group (CAR) jumped more than 7% after Goldman Sachs upgraded the stock from a sell all the way to a buy.
Activision Blizzard (ATVI), the video game maker, dropped nearly 8%. Like others in the industry, the company is struggling to compete with the likes of Fortnite. It was the S&P 500's worst-performing stock Monday. It reports earnings Tuesday.
Shares of Starbucks (SBUX) increased 0.3% — the stock is trading at an all-time high.
3:13 p.m. ET, February 11, 2019
Don't worry, tech earnings will rebound
Well, there's at least one shareholder who isn't worried about the sluggish spate of tech earnings from Amazon (AMZN), Google (GOOGL) and Apple (AAPL).
Dryden Pence, chief investment officer for Pence Wealth Management, said he expects to see better earnings from those companies for the rest of the year.
"Typically, you will see stronger results later on in the year," he told First Move anchor Julia Chatterley. "Overall, technology companies and these companies in particular are going to do quite well in the future."
Pence expects stronger growth from Apple because, he notes, the company has a lot more going for it than just iPhone sales.
Investors "forget that Apple is a tremendously large company with many other things," he said. For example, he points out that Apple's growing services business raked in more than $10 billion alone last quarter.
Pence is a major shareholder in Amazon, Google and Apple.
12:51 p.m. ET, February 11, 2019
Stocks are little changed at midday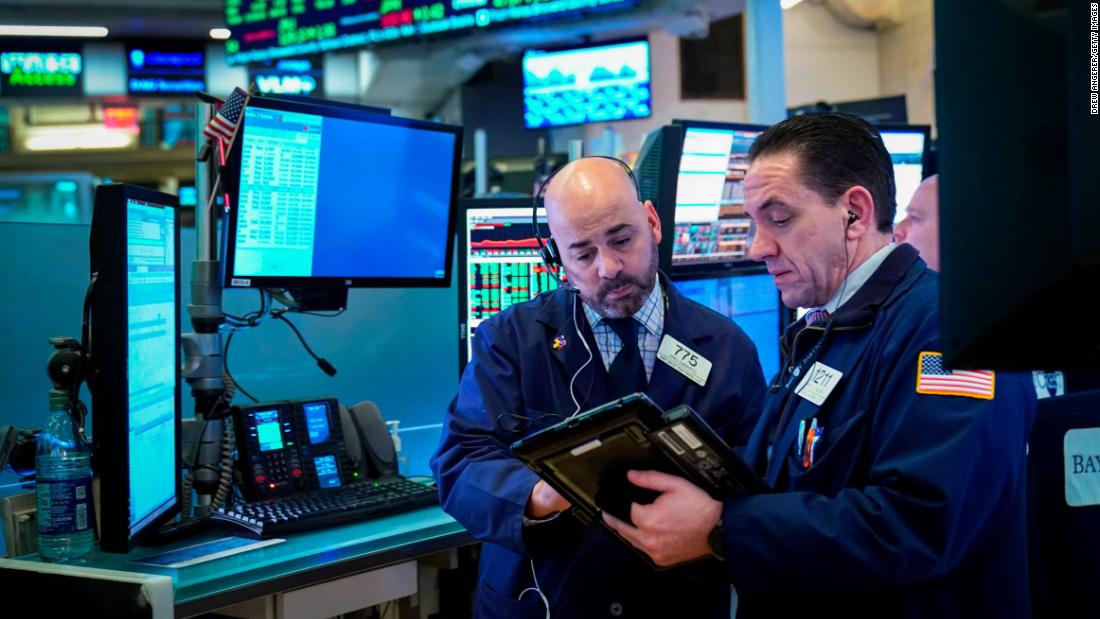 It's a quiet Monday on Wall Street. The markets are mixed:
The Dow is down 27 points.
The Nasdaq is up .20%.
The S&P is up 0.01%.
⬇️Video game stocks are getting battered again. Activision Blizzard (ATVI) is down 5% and Take-Two Interactive (TTWO) is off nearly 3%.
⬆️Tesla (TSLA) is up more than 3% and Avis Budget Group (CAR) is up nearly 9% after both stocks were upgraded by analysts.
4:35 p.m. ET, February 11, 2019
CBD may soon be coming to a mall near you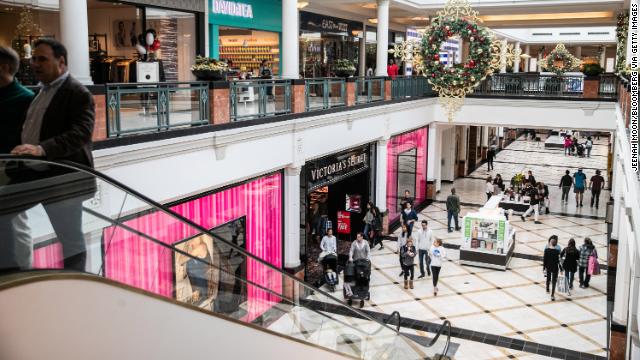 Here's an interesting way to get people to come back to some of America's floundering shopping malls -- start selling CBD-infused products.
Green Growth Brands (GGBXF), a cannabis company that owns the Seventh Sense Botanical Therapy brand of body and skin care lotions and oils derived from hemp, said Monday it has a deal with Simon Property, the nation's largest mall operator, to open stores in its shopping centers.
Simon (SPG) runs some of the most high-profile malls in the US, including Roosevelt Field on Long Island, The Galleria in Houston and the Woodbury Common outlets just north of New York City. The first Green Growth/Seventh Sense store is slated to open at Castleton Square Mall in Indianapolis in March.
Don't be surprised to see Green Growth strike more deals with US retailers either. Peter Horvath, the company's CEO, is a former executive with Victoria's Secret and American Eagle Outfitters.
4:36 p.m. ET, February 11, 2019
Walmart adds an entertainment exec to its board
Walmart's (WMT) streaming plans took another step with the addition of a board member from show business.
NBCUniversal International Group chairman Cesar Conde has been appointed to Walmart's board of directors, the company announced this morning. He currently oversees NBCUniversal's operations outside of North America.
"Cesar brings strong skills as a global executive and expertise in brand management, finance, digital and media that will complement our board of directors' experiences," said Greg Penner, chairman of Walmart's board.
Conde's appointment might help guide Walmart with its entertainment plans. Walmart announced last year it was partnering with movie studio MGM to make new shows for Walmart's streaming service, Vudu. It also struck a deal with Eko, a video startup, to create "original [and] interactive content."
4:37 p.m. ET, February 11, 2019
Markets open slightly higher
8:54 a.m. ET, February 11, 2019
Restaurant Brands posts solid earnings
📈Shares of Restaurant Brands International (QSR) are up 20% for the year.