What's moving markets today
4:31 p.m. ET, February 8, 2019
Stocks post seventh straight weekly win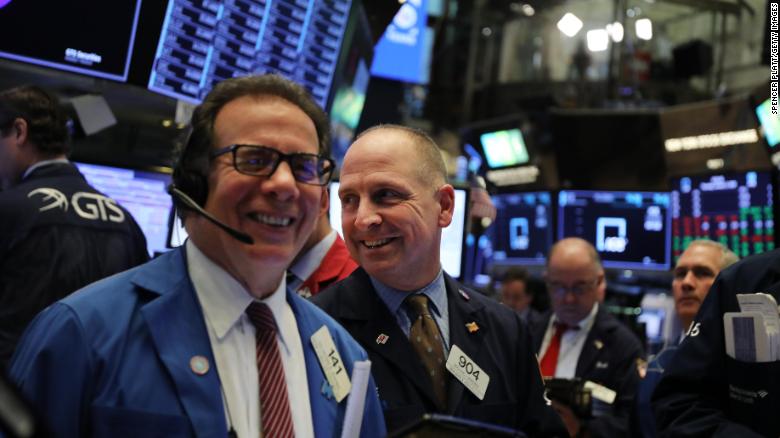 US markets closed mixed on Friday, capping a week of investor jitters over trade negotiations between the United States and China.
The Dow fell 64 points, or 0.3%, but eked out a weekly gain. The Dow was down more than 250 points earlier in the day but recovered most of those losses by market close. The S&P 500 and the Nasdaq both closed slightly higher, up about 0.1%, after trending lower for most of the day.
It was the seventh straight week of gains for all three.
Video game maker Electronic Arts (EA) jumped 16% after touting the strong debut for its Apex Legends game.
Tire manufacturer Goodyear (GT) was the worst performer in the S&P 500, falling 9% after reporting weak results.
4:31 p.m. ET, February 8, 2019
Electronic Arts may have found its Fortnite killer
Video game maker Electronic Arts badly needs a hit to compete with the Fortnite juggernaut. It might just have one.
Shares of Electronic Arts (EA) surged nearly 15% Friday after the head of the company's Respawn Entertainment subsidiary tweeted about huge numbers for its new Apex Legends multiplayer "battle royale" game.
Ten million players in three days is an impressive feat. If Apex Legends can continue to gain momentum, that would be great news for EA. Fortnite has crushed the traditional gamers lately.
3:04 p.m. ET, February 8, 2019
Ford robotics exec: Driverless cars will be way safer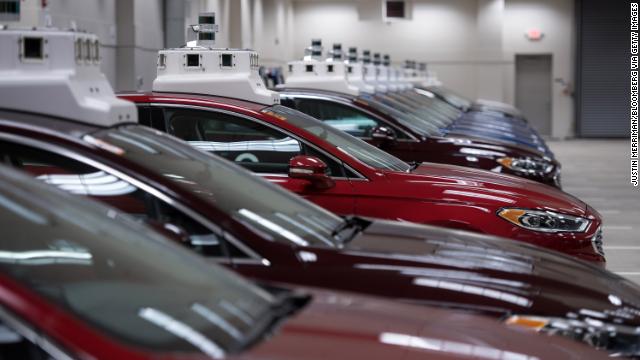 Ford's head of robotics believes driverless cars will save countless lives.
"I 100% believe that self-driving cars will be safer than human-driven vehicles," Jianbo Lu, head of robotics and intelligent vehicles at Ford (F), told CNN Business on Friday from the sidelines of the Cayman Alternative Investment Summit in Grand Cayman.
Lu said that about 40,000 people per year die due to car accidents -- and more than 90% of accidents are due to driver error.
Autonomous vehicles will take away human error. So, it's got to be safer," he said. "It's not emotional."
Ford recently announced plans to have a driverless car in commercial operation in 2021. The vehicles will be "fully autonomous," operating without a steering wheel, gas pedal or brake pedal. However, Ford said these vehicles will be "geo-fenced" -- operating only within certain areas -- as part of a ride sharing or ride hailing experience.
4:27 p.m. ET, February 8, 2019
This is today's worst stock
Goodyear (GT) is having a terrible day:
🔻Shares are down more than 8% for the year.
2:02 p.m. ET, February 8, 2019
US has 'massively underestimated' China's trade partners
The ongoing trade war between the United States and China could be more problematic for the former country, rather than the latter.
Parag Khanna, author of "The Future is Asian," said the US has "massively underestimated the extent to which China and its neighbors can actually substitute" the US.
Khanna told First Move anchor Julia Chatterley that China's largest trading partners are its neighbors, including Japan, South Korea and India.
"When we impose impose export controls on sensitive technologies, China will just get them from Japan and Korea. said Khanna. "That will be bad for our business."
12:38 p.m. ET, February 8, 2019
Amazon might skip that New York City headquarters after all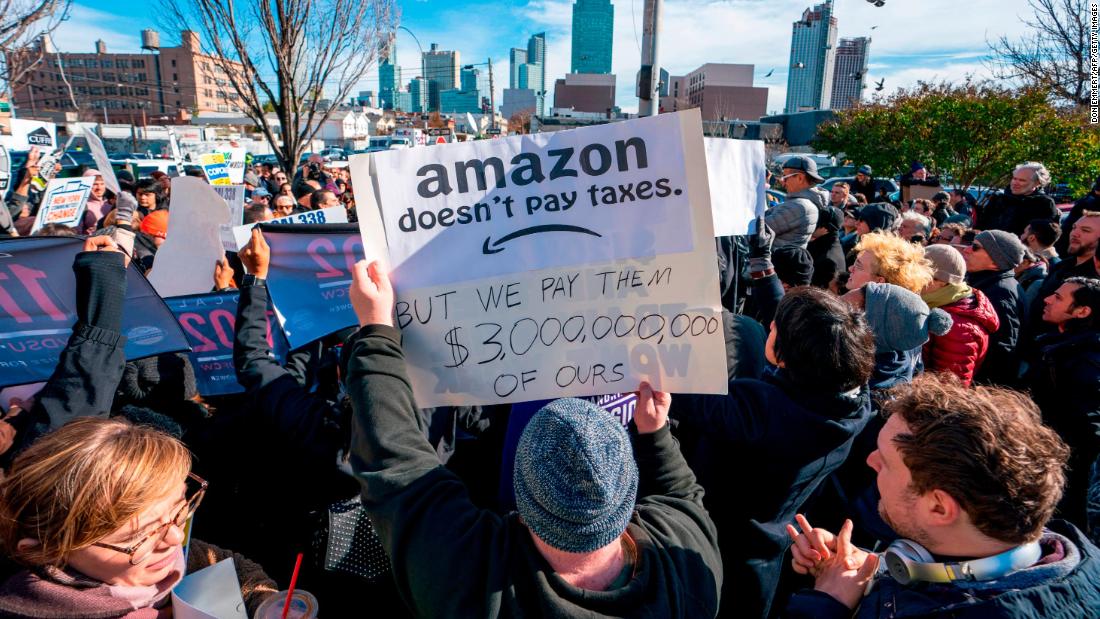 Amazon (AMZN) might scuttle its plans to build a new campus in New York City's Long Island City neighborhood, according to a new report.
The Washington Post said Amazon executives have had discussions recently to rethink the company's plans for New York and consider alternatives after the backlash to its proposal.
The retailer's shares were down about 2.5% Friday morning, and didn't move much after the report came out.
New York Congresswoman Alexandria Ocasio-Cortez, a vocal opponent of the deal, celebrated the news on Twitter:
Amazon did not immediately respond to CNN Business' request for comment.
1:51 p.m. ET, February 8, 2019
Midday market update: Dow set to have its worst week since before Christmas
US market losses are accelerating into the middle of the day.
The Dow fell roughly 180 points, or 0.7%. The index is now below 25,000 and is solidly down for the week — its first negative week since before Christmas.
The S&P 500 and the Nasdaq both moved lower.
If Friday's selloff continues, it would be the market's third straight day of losses. Stocks closed slightly lower Wednesday, and plunged Thursday on suggestions that the United States and China aren't close to a trade deal.
Toy company Mattel is still up about 22% after it said its Barbie and Hot Wheels franchises performed well in the last quarter.
Rival Hasbro slumped 4%. The company is struggling because its fortunes are closely tied to Disney's movie slate, and there were no "Star Wars" or Disney Princess movies during the last holiday season.