What's moving markets today: January 22, 2020
4:07 p.m. ET, January 22, 2020
Stocks flat as more Boeing woes weigh on market
Stocks failed to hold on to bigger gains from earlier in the day and finished Wednesday essentially unchanged.
Boeing's stock (BA) fell more than 1% and dragged down the Dow as investors worried that the troubled 737 Max would be grounded for longer than expected even though the new CEO vowed to restart production before regulators approve it to fly again. One analyst cut his price target, saying he was "throwing in the towel" on Boeing.
Fifteen Dow stocks finished the day higher and the remaining 15 ended the day in red.
1:04 p.m. ET, January 22, 2020
Bernie Sanders could rock markets
The stock market is a host of contradictions: Markets are stable, but stocks are overbought. Valuations are reasonable, but election instability could upset every investor. Even so, don't worry.
That's the argument (if that's an argument), of Alicia Levine, chief strategist of Bank of New York Mellon.
She said one of the biggest threats to the stock market is a Bernie Sanders presidency -- and he has a real shot. "Early winners tend to win later," she said on the 'Markets Now' live show.
Levine noted that the market has moved dramatically higher since September and investors have practically zero bearish sentiment to stop stocks from going higher still. That means stocks are overbought.
Yet she says "valuations are reasonable," because S&P 500 companies' earnings have a chance of growing their earnings at 6% this year -- a fairly reasonable goal.
"They have a higher P/E multiple but I'm not sure they're that overvalued," she said.
Although pricey stocks could be a source of some volatility in the near term, she expects stocks to remain relatively stable throughout the year ... unless, of course, Bernie Sanders is elected.
12:54 p.m. ET, January 22, 2020
'Steer clear' of Boeing
"Everyone is very concerned about when the 737 Max will be cleared to fly again, and when they are could you have consumers reluctant to fly on one?" asked CNN Business' Paul R. La Monica on the 'Markets Now' live show.
Boeing is down 2.3% Wednesday.
"Investors are probably wise to steer clear of this stock," La Monica added.
12:51 p.m. ET, January 22, 2020
Boeing killed Wednesday's rally
The Dow was more than 100 points higher earlier Wednesday, but investors soured on Boeing for its 737 Max delays and concerns about air travel because of the coronavirus.
Boeing shed 70 points off the Dow, according to Matt Cheslock, equity trader at Virtu Financial. It's the heaviest-weighted Dow stock.
But the entire transportation sector is under pressure because of the coronavirus outbreak, particularly after the first case was confirmed in the United States.
"Boeing is the face of the transports," said Cheslock on CNN Business' 'Markets Now' live show. "If transports start to roll over, Boeing is the cause."
12:19 p.m. ET, January 22, 2020
Coronavirus could dent oil prices, Goldman Sachs says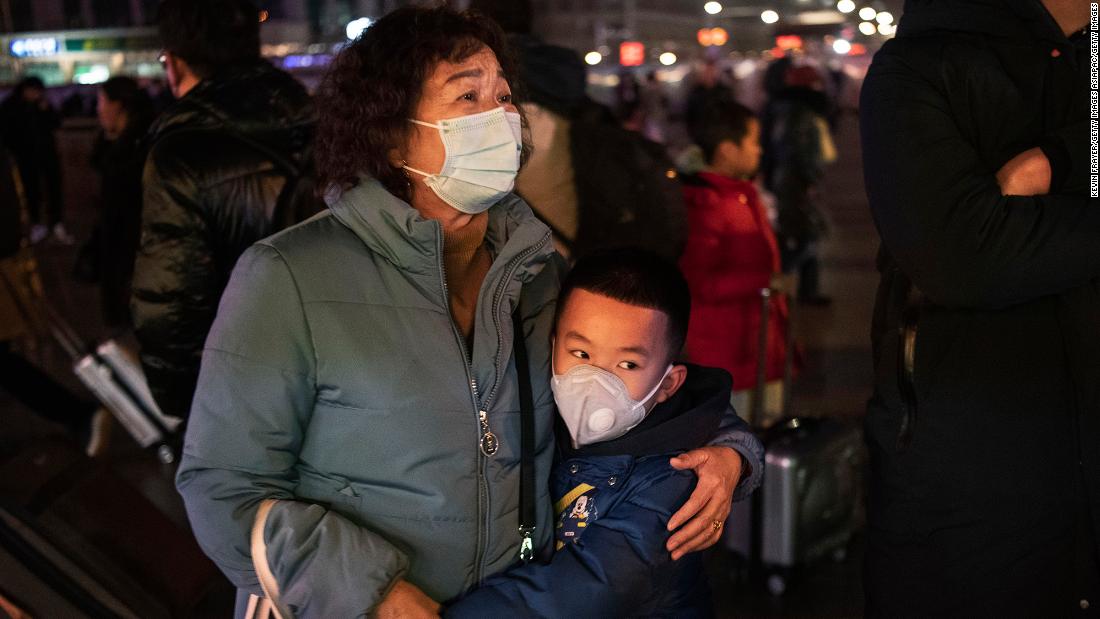 The spread of the coronavirus could negatively impact oil prices, according to a new research note from Goldman Sachs (GS).
The firm said the virus could knock $3 off the price of each oil barrel. Goldman compared this outbreak to the SARS infection from 2002 to 2003, and forecasts that the overall demand for oil could decline by 260,000 barrels per day.
Jet fuel prices will decrease the most, Goldman said, because of the "likely decline in regional air travel."
The coronavirus, which is a cousin of the SARS virus, has infected hundreds since the outbreak began in Wuhan, China, in December. 
12:34 p.m. ET, January 22, 2020
Tesla is now worth more than $100 billion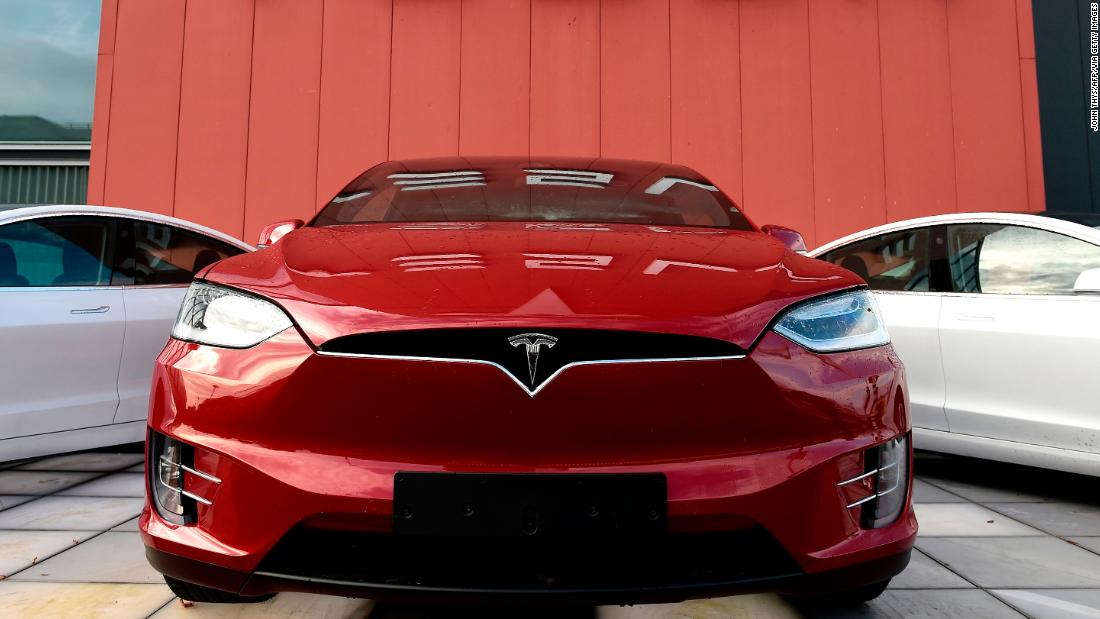 It looks like investors aren't going to pull the plug on Tesla (TSLA) stock anytime soon. Tesla rose nearly 5% Wednesday, pushing its market value to above $100 billion in the process. That makes it the second most valuable auto company in the world.
The latest catalyst? Wedbush analyst Dan Ives boosted his price target on the stock. But Ives is still lukewarm on Tesla's prospects. He kept his "neutral" rating on Tesla. And his new target of $550 is below the stock's current price. Tesla is now trading around $575.
But Tesla's electric surge this year (shares are now up nearly 40% already in 2020) has made it more valuable than nearly every other car maker. Tesla is already worth more than General Motors (GM) and Ford (F) -- combined. And Elon Musk's company now has a bigger market value than Volkswagen (VLKAF).
Tesla is still chasing Toyota (TM) though. The Japanese car giant is worth more than $200 billion. So it may be awhile before Musk, who once boasted that he believes Tesla could one day be worth $1 trillion, can brag about having the most valuable car company on the planet.
10:27 a.m. ET, January 22, 2020
Express is closing 100 stores
Fashion retailer Express (EXPR) said Wednesday that it will close 100 stores by 2022 as part of a "fleet rationalization plan."
The company also said that it expects sales at stores open for at least a year to fall 3% during its most recent quarter. Express' stock jumped 18% during Wednesday trading.
Express is the latest brick-and-mortar retailer to close stores amid a shift to online shopping. In 2019, more than 9,300 stores closed, including Payless, Gymboree and Charlotte Russe.
As of November, Express had 411 primarily mall-based retail stores in the United States and Puerto Rico and 215 outlet stores. 
9:44 a.m. ET, January 22, 2020
Stocks pop on solid earnings from IBM
Stocks rallied Wednesday as worries about the coronavirus outbreak in China have started to fade. Netflix (NFLX) fell 2% even though the streaming network leader reported earnings that topped forecasts and higher subscriber numbers than expected. IBM (IBM) is up 4%, making the Dow's biggest gainer, after it reported strong sales and earnings thanks to its cloud unit.
10:50 a.m. ET, January 22, 2020
Billionaire Ray Dalio says 'cash is trash'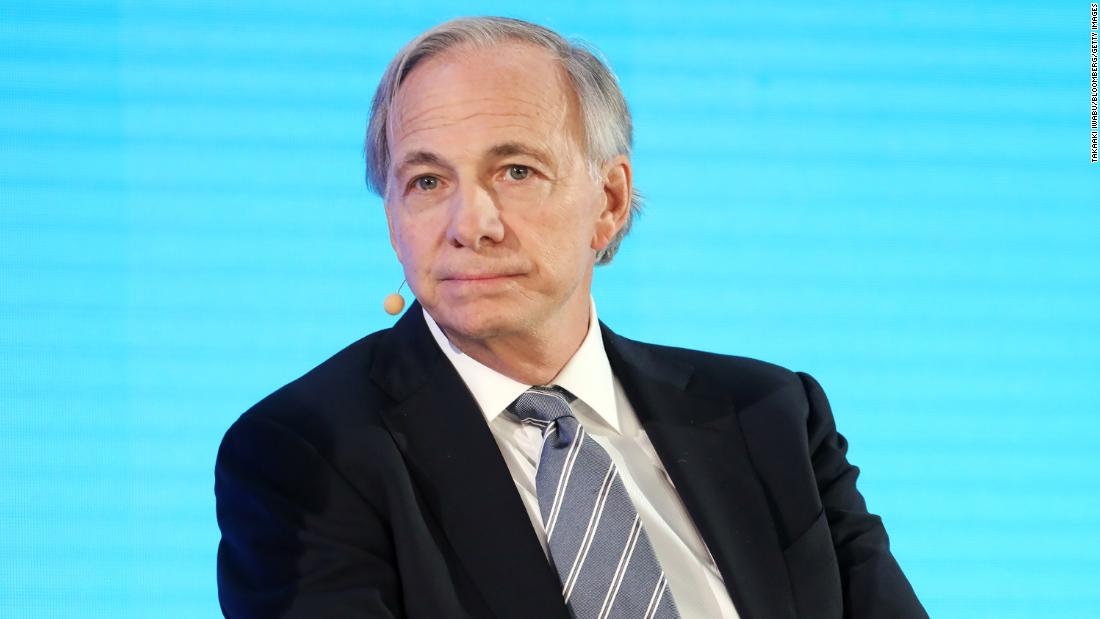 The head of one of the world's largest hedge funds said at the World Economic Forum that "cash is trash." Ray Dalio, the founder of Bridgewater Associates, made the comments about cash to CNBC from the snowy Swiss town of Davos where the WEF is taking place.
"Everybody is missing out, so everybody wants to get in," Dalio said, referring to people who have been reluctant to put money in stocks. He urged investors to not sit on the sidelines while the stock market continues to roar to new highs and also advocated for people to have a balanced portfolio that includes safe havens like gold.
But Dalio's comments come at a time when Warren Buffett's Berkshire Hathaway (BRK.B) is sitting on a pile of nearly $130 billion in cash. Buffett has often lamented that he wants to do a big deal but he can't find any bargains.
And Apple (AAPL) has $206 billion in cash on its balance sheet just sitting there earning nearly nothing with interest rates so low. Companies are still hoarding cash even though they are using some for dividends and stock buybacks.
Apple, Google owner Alphabet (GOOGL), Microsoft (MSFT), Amazon (AMZN) and Facebook (FB) have about a half trillion in cash combined. I guess that makes Buffett and Big Tech CEOs garbage collectors.