How markets are reacting to Iran
12:52 p.m. ET, January 8, 2020
Watch out for Bernie, billionaire investor warns Wall Street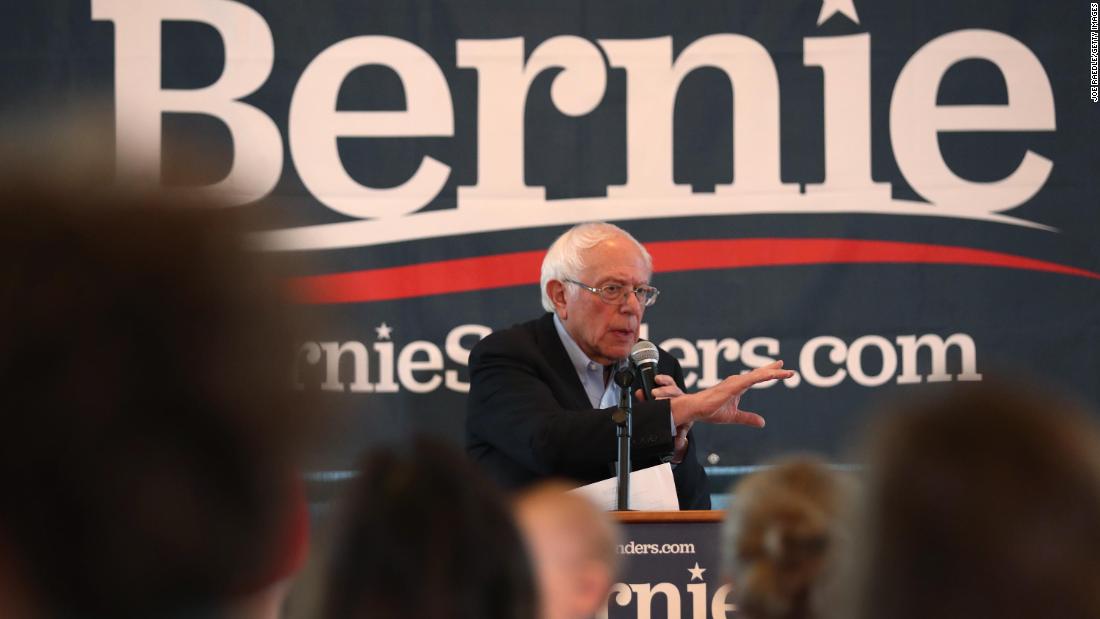 Investors are underestimating the likelihood of a President Bernie Sanders, according to billionaire Jeff Gundlach.
Gundlach, who correctly predicted Trump's presidency, believes Sanders is the "odds-on favorite" to win the Democratic presidential nomination.
"Financial markets broadly will have to deal with the fact there could be a scare," Gundlach, said during a webcast Tuesday evening.
And Gundlach did not rule out that Sanders could beat Trump.
A Sanders presidency could be a worst-case scenario for Wall Street. The US senator has vowed to take on big banks, raise taxes on corporations and the rich, curb stock buybacks and outlaw fracking.
Yet near-record stock prices suggest investors are not pricing in much of a chance of Sanders taking the White House.
Sanders is only given a 31% chance of winning the Democratic nomination on predictions market PredictIt, compared with 43% for Biden.
"Bernie is stronger than people think," Gundlach said.
Gundlach is skeptical about the other leading Democrats, arguing Pete Buttigieg is "so very young," the party won't nominate a billionaire like Michael Bloomberg and Elizabeth Warren is "down for the count."
And Gundlach reminded investors that many doubted Trump's ability to win the 2016 GOP nomination.
Update: The Sanders campaign has crafted a clever response to Gundlach.
9:36 a.m. ET, January 8, 2020
Stocks shrug off Iran escalation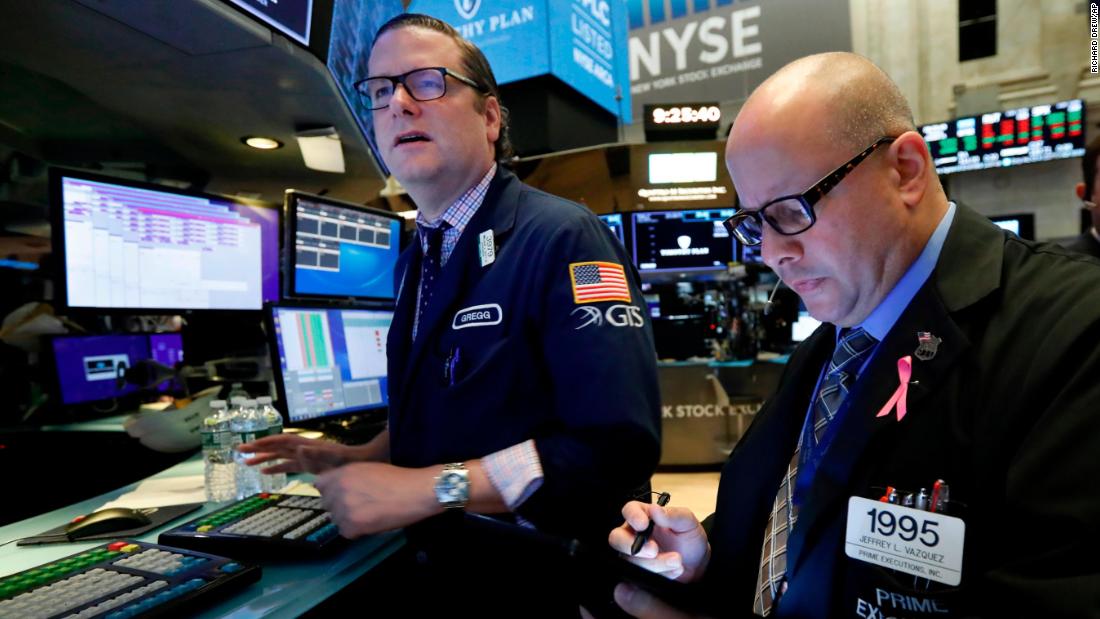 US stocks opened mixed on Wednesday, following a roller-coaster night as tensions between the United States and Iran escalated further.
Dow futures fell some 400 points over night after Iran attacked military bases in Iraq in retaliation against the US drone strike of Qasem Soleimani. In the New York morning, however, worries about a further escalation abated in Wall Street.
The Dow opened 0.2%, or 46 points, lower, but retraced its modest losses within the first moments of trading.
The S&P 500 kicked off flat in positive territory.
The Nasdaq Composite opened flat in negative territory.
Both the S&P and the Nasdaq managed to climb into the green in the first minutes of trading.
Oil prices, which also climbed over night, have come back down. US oil futures are down 0.6% at $62.30 a barrel. 
8:30 a.m. ET, January 8, 2020
American private sector jobs rise faster than expected in December
American private sector employment increased by 202,000 jobs in December, according to the ADP National Employment Report. That's way more than economists had expected.
It was the biggest increase of private sector positions added since April last year.
The services sector did particularly well, adding the most jobs since the last spring.
Even though the correlation between the ADP report and the Bureau of Labor Statistics' jobs report is limited, the better-than-expected ADP number suggests the US labor market remained strong at the end of 2019. The BLS' jobs report is due at 8:30 am ET.
Despite the strong year-end performance, job growth has moderated throughout 2019, and particularly manufacturers, energy companies and smaller businesses have shed jobs.
"Unemployment is low, but will begin to rise if job growth slows much further," said Mark Zandi, chief economist of Moody's Analytics.
8:32 a.m. ET, January 8, 2020
Corona-maker reports strong beer sales but cannabis slumps
Corona and Modelo seller Constellation Brands popped about 4% before the market opened on Wednesday after reporting its third-quarter earnings results and raising its guidance for the year.
Both Corona and Modelo Especial performed especially well. Constellation plans to launch a hard seltzer under the Corona label to make the brand even stronger.
The alcohol company's net sales grew about 1% for the quarter.
Constellation, which has made a significant investment in Canadian cannabis company Canopy Growth, has been shuffling its portfolio to accommodate changing tastes.
Consumers still love premium beer and hard liquor like Svedka vodka. But they've turned away from middling wine brands. Net sales of beer popped 8% in the quarter compared to the same period last year, but fell 10% for wine.
For now, the bet on Canopy isn't paying off. The cannabis brand has been struggling, and its losses are dragging Constellation down.
7:52 a.m. ET, January 8, 2020
Macy's shares jump after reporting holiday sales
Beleaguered retailer Macy's (M) said its same-store sales during the holiday season fell 0.6%.
Investors were apparently pleasantly surprised by the numbers: The stock jumped 5% in premarket trading.
The department store had a rough 2019 as shoppers shift their allegiance to the internet and big box rivals, like Target (TGT), Walmart (WMT) and TJ Maxx (TJX). The stock lost roughly 40% of its value over the past year.
8:31 a.m. ET, January 8, 2020
The worst isn't over for Walgreens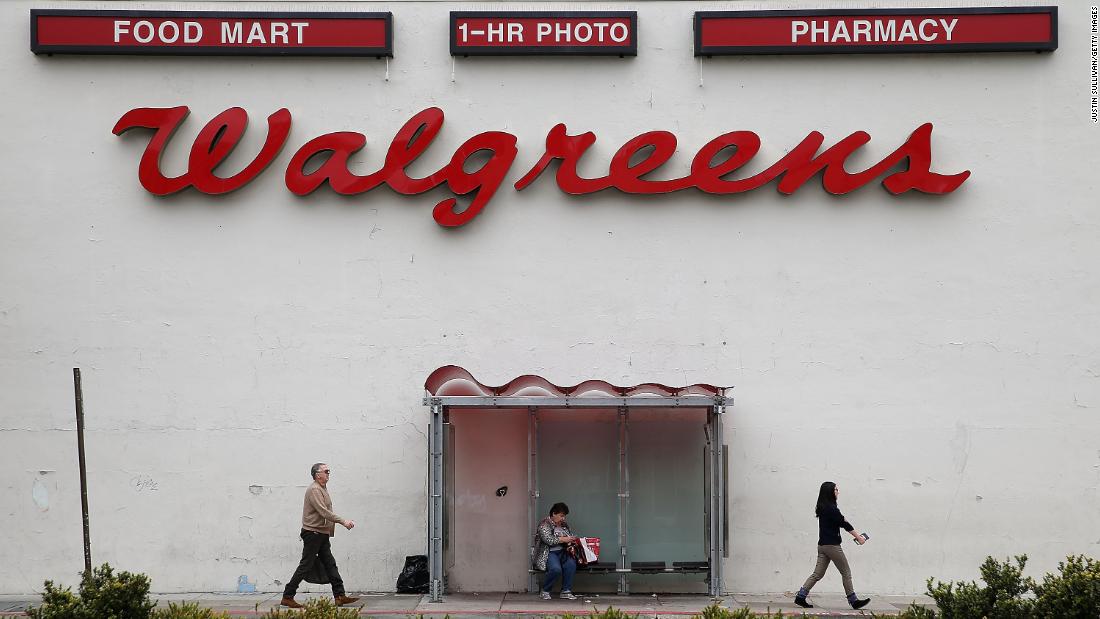 Struggling drugstore chain Walgreens was the worst-performing Dow stock of 2019. Things aren't looking much better so far in 2020.
Shares of Walgreens (WBA) fell 6% in early trading Wednesday after the company said earnings fell nearly 20% from a year ago, missing forecasts. Sales were up nearly 2% but were slightly below what Wall Street was expecting.
The company, like rivals CVS (CVS) and Rite Aid (RAD), has struggled as lower-priced generic drugs and a decline in reimbursement rates for medications from state and federal government health care plans have hit profits.
A crackdown by the Food and Drug Administration, which put Walgreens "on notice" last year for selling more cigarettes to minors than any other drug store retailer, has also hurt. 
CEO Stefano Pessina expressed hope that the worst may soon be over though, saying in a press release that "we are maintaining our outlook for the year despite a soft first quarter."
But Walgreens' woes have led to rumors that the company might be considering going private. Bloomberg reported in November that KKR (KKR) was thinking of acquiring it, a deal that would be the largest leveraged buyout ever.
7:11 a.m. ET, January 8, 2020
Investors quickly shrugged off Iran's missile strikes. Here's why
Iran has retaliated against the United States for its killing of top general Qasem Soleimani by firing more than a dozen ballistic missiles at two Iraqi military bases housing US troops — but for now, investors aren't showing much alarm.
Markets react: At first, global traders sold stocks, and markets in Asia closed lower. Gold prices leaped above $1,600 per ounce, while Brent crude, the global benchmark for oil, jumped as high as $71.75 per barrel.
The latest: US stock futures have recovered, and Brent crude is back to $68.64 per barrel.
"Based on available evidence, this round seems over," Henry Rome, an analyst at political risk consultancy Eurasia Group, told clients Wednesday. "The US and Iran will likely revert to their usual, tortured relationship moving forward."
This bolsters the view from many investors that the geopolitical turmoil afflicting markets in recent days will be short-lived.
7:13 a.m. ET, January 8, 2020
These are Blackstone's boldest calls for 2020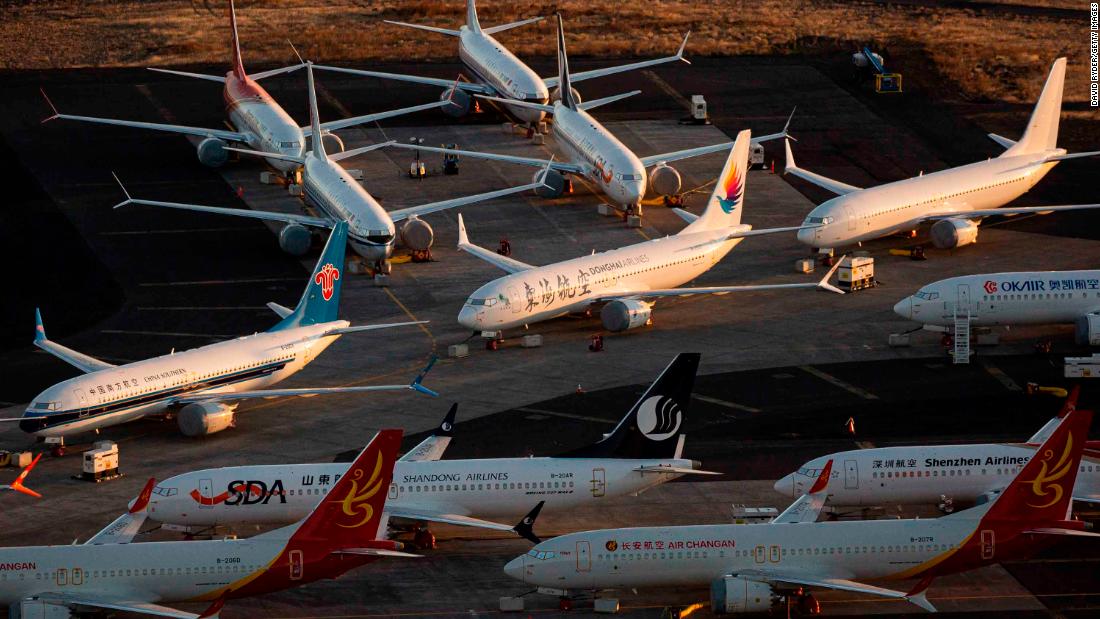 Private equity giant Blackstone is out this week with its list of 10 potential surprises for 2020.
On the list: No "phase two" US-China trade deal, Democrats take the US Senate and markets get hit by "several" corrections greater than 5%.
Vice Chairman Byron Wien and Joe Zidle, the chief investment strategist in the private wealth solutions group, define a "surprise" as an event that a typical investor assigns a 33% probability, while they see a more than 50% likelihood that it will happen.
Another prediction: Wien and Zidle say that problems with Boeing's 737 Max plane will probably be fixed, ending the hold on deliveries to airlines. They predict that the plane would likely go on to become a mainstay around the world, helping airlines boost profits and allowing their stocks to become market leaders.
7:23 a.m. ET, January 8, 2020
McDonald's expands its Beyond Meat burger test in Canada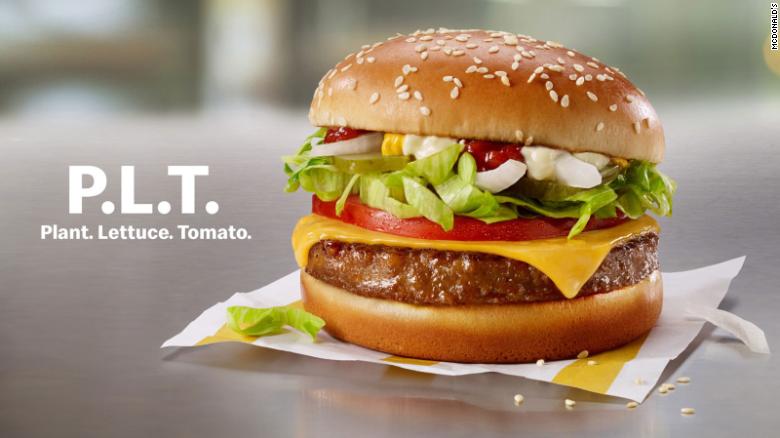 McDonald's (MCD) is serving a Beyond Meat burgers at two dozen more restaurants in Canada, as it continues to expand its test of the plant-based alternative meat.
The chain announced that beginning January 14, more than 50 restaurants in Southwestern Ontario, including Canada's largest city, Toronto, will serve the P.L.T. (Plant Lettuce Tomato) burger that is assembled with a Beyond Meat burger patty
McDonald's announced the trial at 28 locations in September as way to learn if the meat alternative would be a hit with its customers. The chain said that the newest wave of expansion will "help us learn more about our guests' tastes while continuing to provide variety within our menu."
Beyond Meat (BYND) shares closed 12% higher Tuesday after rival Impossible said it probably wouldn't strike a deal to serve their plant-based burgers at McDonald's anytime soon.
Beyond's stock surged another 5% higher in premarket trading Wednesday.