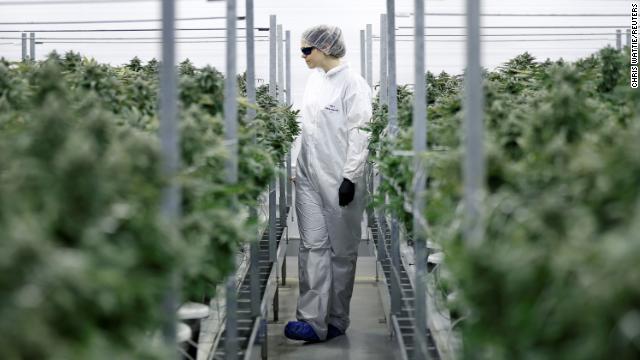 Canadian cannabis firm Canopy Growth plans to spend between $100 million and $150 million in New York after the Empire State gave the company a license to produce and process hemp.
Shares of Canopy Growth (CGC) surged nearly 10% on the news. Also rising after the announcement? Corona owner Constellation Brands (STZ), the beer and wine giant that has a $4 billion stake in Canopy Growth.
Canopy can set up shop in New York because it's now legal to produce industrial hemp in the US. That's thanks to the 2018 Farm Bill that President Trump signed into law in December.
Canopy CEO Bruce Linton promised that the expansion into to New York will create new jobs, although he declined to say how many. US Senator Charles Schumer applauded the move, and predicted that the investment will help make the upstate region of New York known as the Southern Tier "the Silicon Valley of industrial hemp production and research."
Several other cannabis related stocks, such as Aurora Cannabis (ACB) and Tilray (TLRY), rose on the news too. And New Age Beverages (NBEV), a company that produces drinks infused with cannabidiol, or CBD -- a non psychoactive component found in marijuana, soared more than 15%.