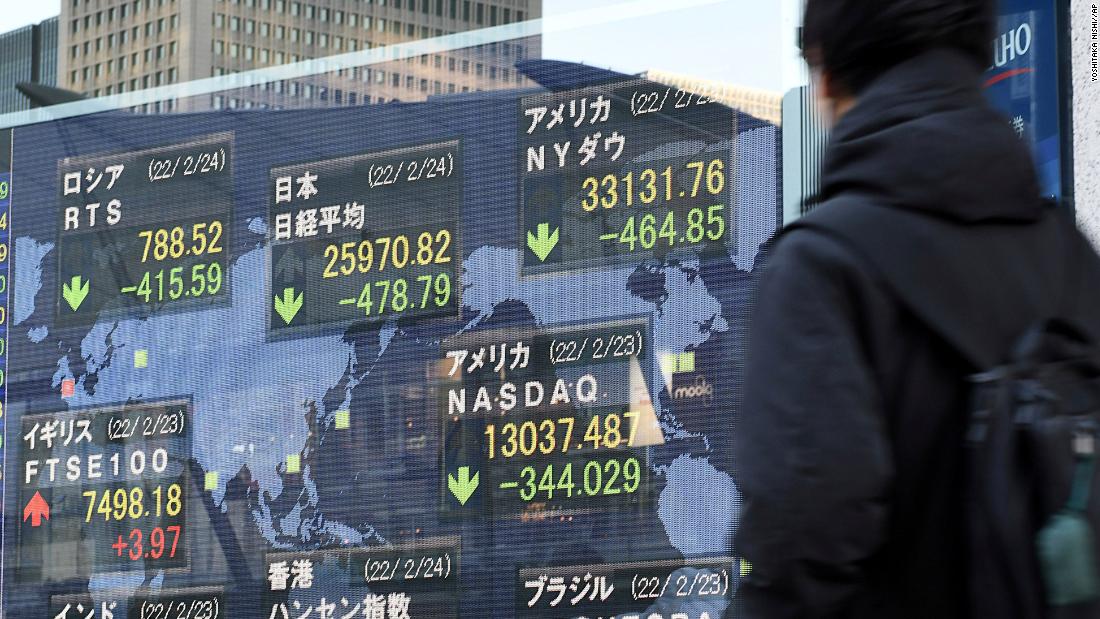 Stocks around the world are tumbling and US market futures are plunging following Russia's attack on Ukraine. Investors are afraid. Very afraid.
The VIX, a market volatility indicator that's often referred to as Wall Street's fear gauge, soared 20% Thursday morning. The VIX has skyrocketed more than 50% in just the past week and has more than doubled so far this year.
The surging VIX is one reason the CNN Business Fear & Greed Index, a measure of investor sentiment that looks at volatility and six other market indicators, is now hovering near Extreme Fear levels. Four of the index's seven components are already in Extreme Fear territory.
"Russia is very interconnected with firms throughout the world. The consequences of Russia being cut off from the global financial system are unclear, and this uncertainty could prove disastrous," said Peter Kelly, assistant professor of finance in the University of Notre Dame's Mendoza College of Business.
Still, some think today is the day to go bargain hunting.
"The reaction to the global events is panic selling which will create a major buying opportunity," said Ivan Feinseth, chief market strategist of Tigress Financial Intelligence