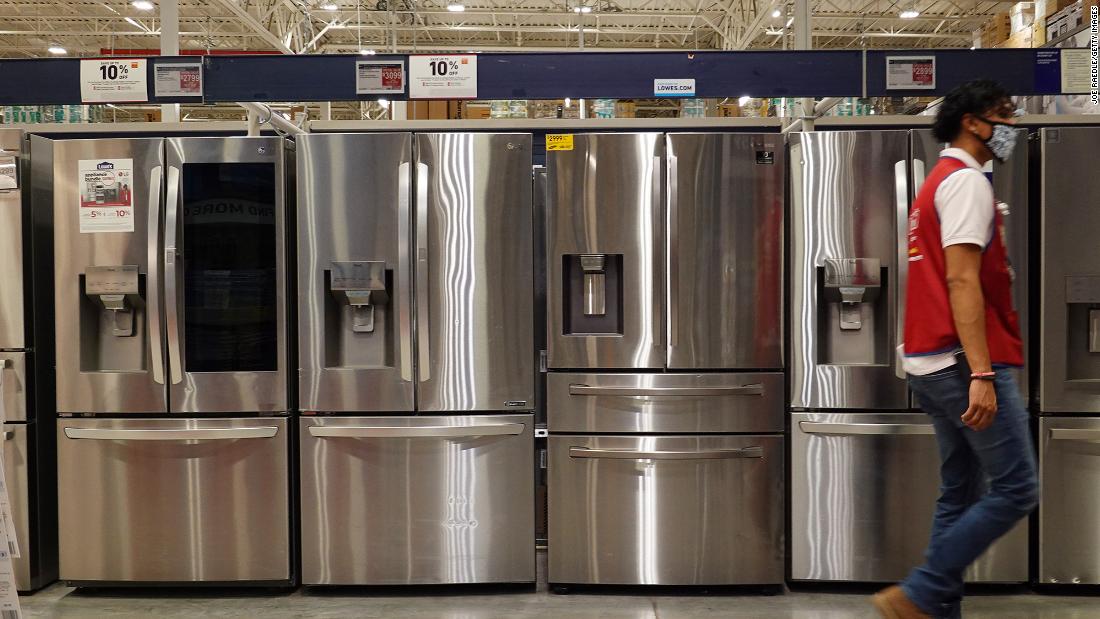 A robust housing market has continued to prop up America's economy. But are consumers finally tapped out? Home improvement retailer Lowe's (LOW) issued revenue and earnings per share guidance for 2022 that was below analysts' forecasts.
Lowe's said that same-store sales, which measure the performance of locations open at least a year, are expected to be flat to down 3% next year. Wall Street had been expecting an increase of 2.1% according to Refinitiv.
Shares of Lowe's tumbled 2% in early trading Wednesday. Rival Home Depot (HD) fell more than 1%. Both stocks have surged in 2021 thanks to the housing boom and strong retail spending. Lowe's shares have soared nearly 60% this year while Home Depot's are up more than 50%. That makes Home Depot the best performing stock in the Dow.
Still, there are growing concerns that consumers may be tapped out. The US government also reported Wednesday that retail sales for November grew at a much slower rate than economists had predicted. That is doubly bad for Lowe's and Home Depot since their success is highly dependent on healthy overall demand for retail and a vibrant housing market.