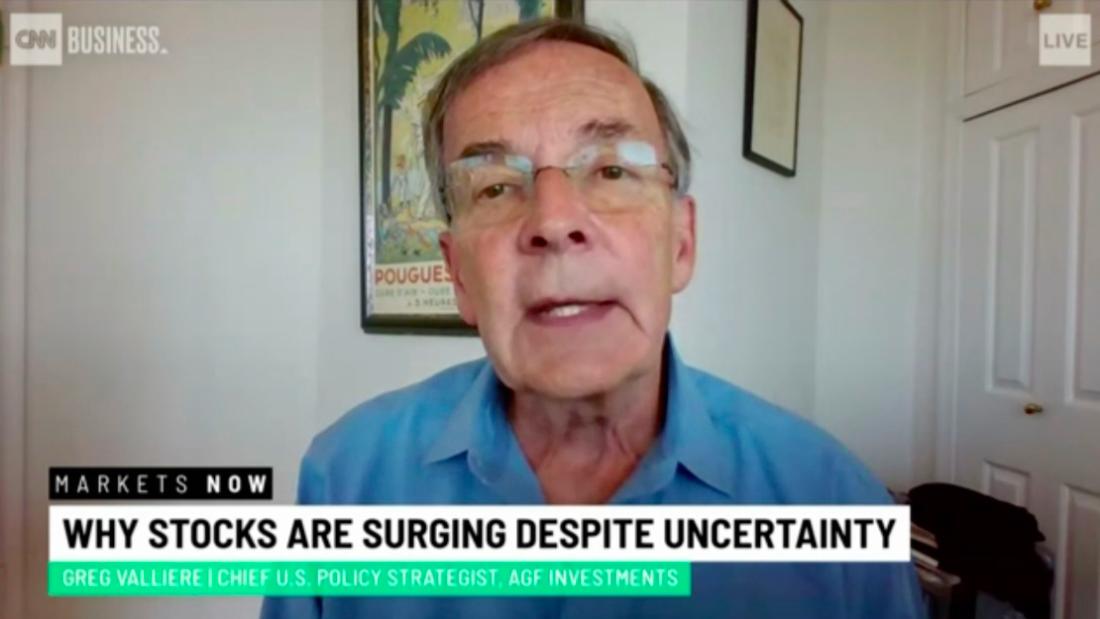 We still don't have a result for the election, but stocks are rallying anyway.
We have an environment where we have some gridlock, and I think the market thinks gridlock is a positive thing," Greg Valliere, chief US policy strategist at AGF Investments, told Alison Kosik on the CNN Business' digital live show Markets Now.
But the gridlock he refers to isn't the uncertainty about who will take the White House, but rather the likelihood that the Republican party will keep control of the Senate, while Joe Biden could become the next President.
For the market, this might mean moderate outcomes on the whole, and that's a positive.
"For the market, the threat of big new tax increases has dissipated," Valliere said.