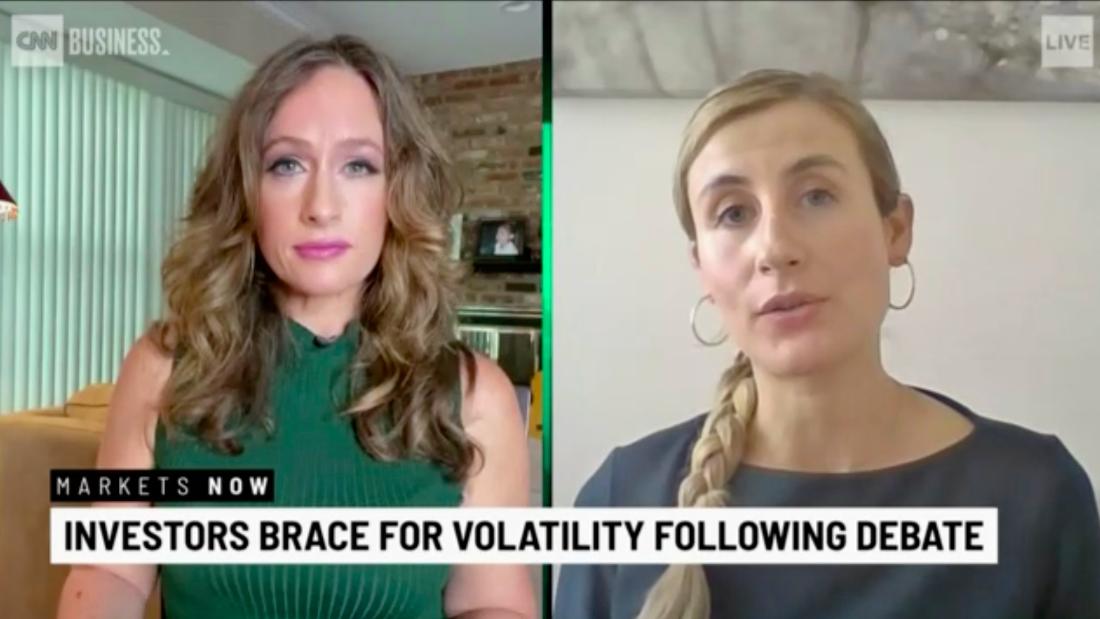 The election is approaching fast, with the presidential debates kicking off with a bang last night -- and investors are looking for clues about how to get through the end of the year.
Samantha Azzarello, global market strategist at JPMorgan Asset Management, suggested investors should focus on policy, not politics. Looking at it that way, she noted, there are actually some similarities between the candidates.
"We would say right now the Democrats and the Republicans are both hawkish on China," Azzarello said on the CNN Business digital live show Markets Now. "Also, there's some agreement on infrastructure spending."
The points of disagreement are tax, regulation and energy policy, she added.
The market isn't pricing in a blue wave as much any more as it has before, Azzarello said. A lot will come down to the House and Senate races as well, because that will decide how the next administration can execute its policies.
"If there's a contested election it will not be good for markets because there will be uncertainty," she added.