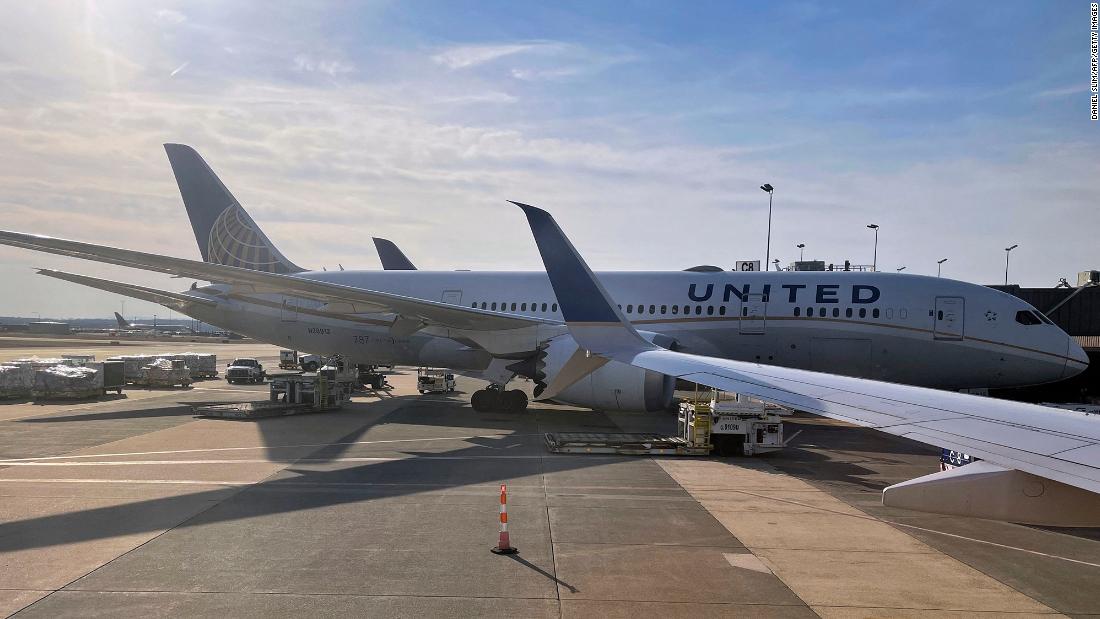 United Airlines CEO Scott Kirby said he doesn't see any signs that rising Covid cases are putting the brakes on the recovery of US air travel.
"We don't see anything in our bookings data," Kirby said in an interview on CNBC early Wednesday. "Every day our bookings get stronger and stronger. I think the most likely and logical outcome is we continue largely unabated." United reported another quarterly loss after the bell Tuesday but said it expects to be profitable in the final two quarters of this year.
"We're a confident as we can be," the CEO said about the company's return to profitability. "There's certainly more uncertainty than normal given Covid and the Delta variant. We think by far the most likely outcome is we continue on this demand recovery."
One thing that would help United and other major US airlines is if European travelers could come to the US again. US travelers can go to Europe, but there are restrictions on Europeans coming here. Although Kirby said he understands the desire to put safety first, he said that data and science suggests it would not increase risks to Americans if travel resumed.
"We're not going to prevent the Delta variant from coming to United States by closing those borders because it's already here," he said. "I think the logic dictates we should be getting that open."
Shares of United were up about 2% in premarket trading.