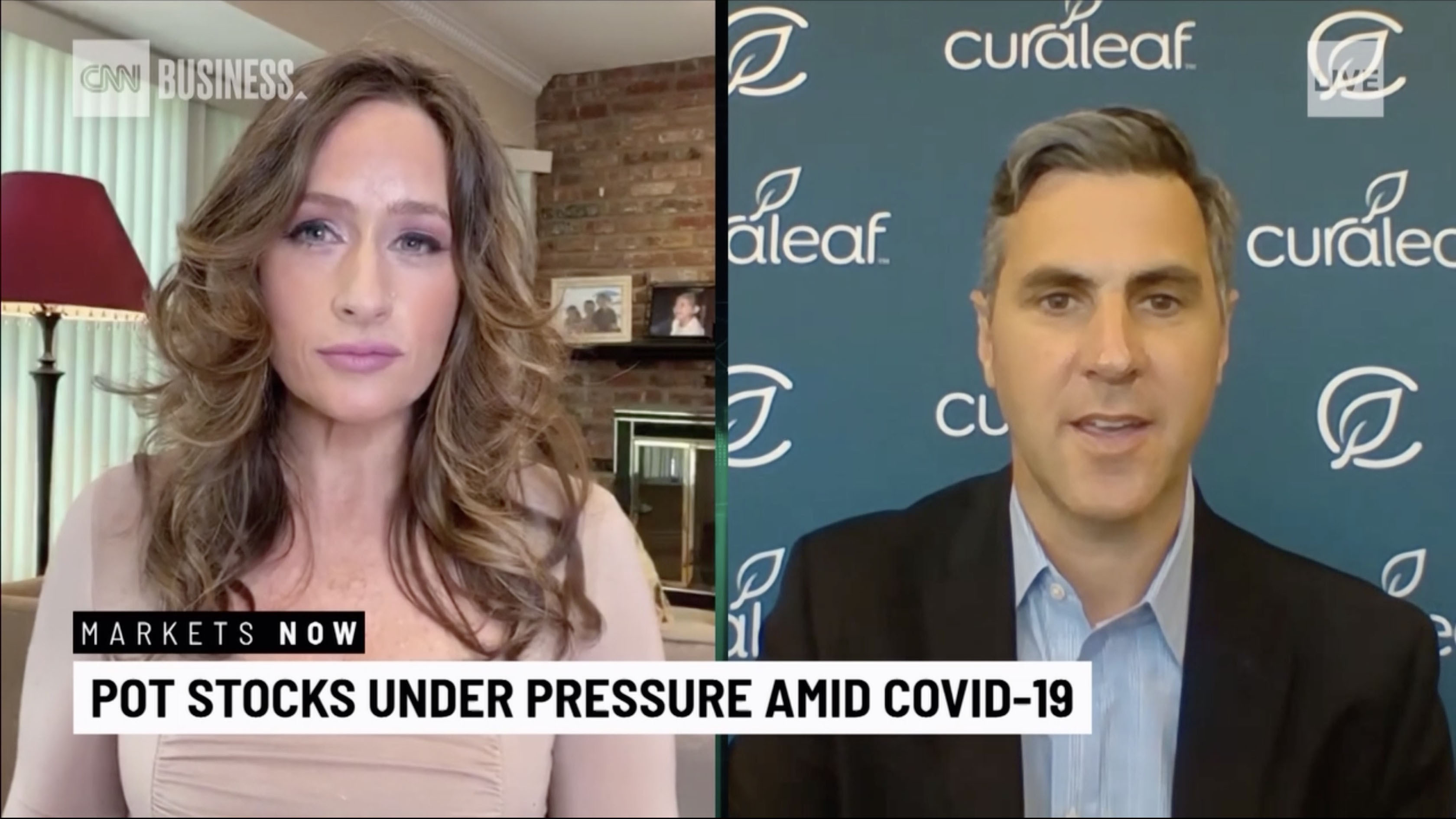 The Covid-19 pandemic has put the nation under intense stress. But for companies offering products that attempt to relieve the pressure, this has been a fruitful business environment.
"Ironically, sales have never been stronger for cannabis," said Joe Lusardi, CEO of cannabis business Curaleaf (CURLF).
Higher anxiety leels, sleeplessness and stress across the country are helping sales, which is a "silver lining" during the pandemic, Lusardi told Alison Kosik on the CNN Business digital live show Markets Now.
"I've never felt better about where we are as a company and as an industry," he said.
That said, the company's stock has fallen more than 13% this year.
But Lusardi is confident that the industry will keep growing with legalization pushing forward in many states and more jobs being created as a result.