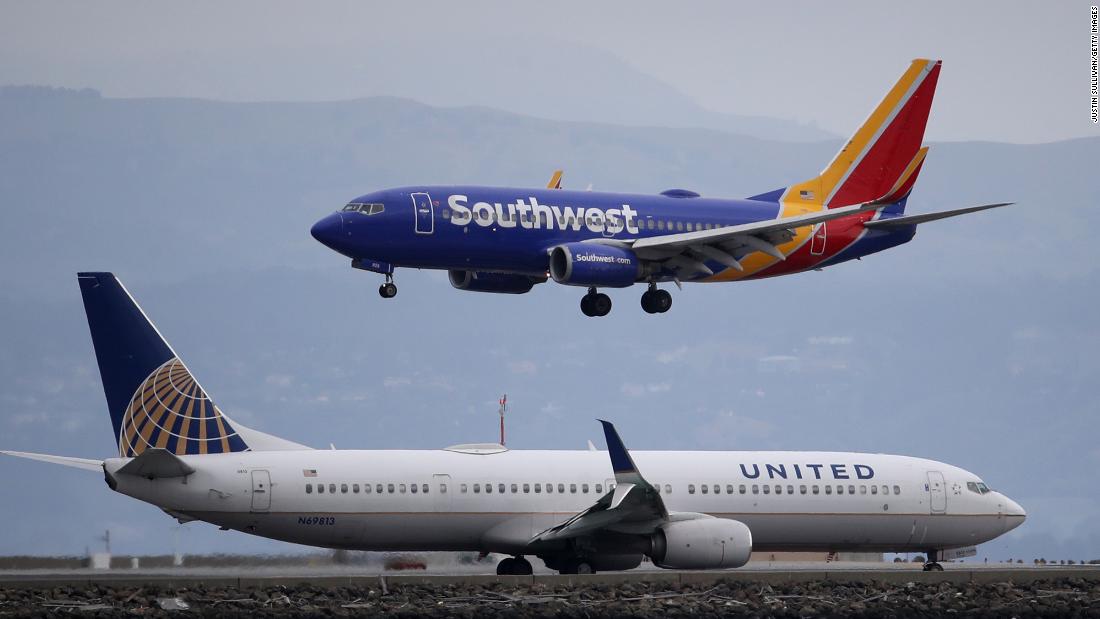 A JPMorgan analyst is warning that the recent rally in airline stocks is overdone.
Airline analyst Jamie Baker downgraded United and JetBlue shares Wednesday. He also warned the entire sector could be in for more trouble once the summer travel season ends in August.
Baker's research note to clients helped send almost all airline shares down at least 7% in early trading Wednesday. Southwest was off 5%.
"We do not believe the current pace of equity ascent can be potentially maintained for much longer," Baker wrote, adding that the recent modest rebound in US air travel is "likely to moderate this fall as corporate demand inadequately backfills pent-up summer leisure travel."
He cut his sales estimates for the three largest carriers -- American, Delta and United -- to a 75% drop for the third quarter and a 50% drop in the fourth quarter. He had previously forecast declines of 50% and 25%, respectively.
Baker also raised his estimates for fuel costs in the second half of the year. Sharply lower fuel prices have been the one bright spot for airlines during the crisis, as fuel is typically their second-largest expense after labor.