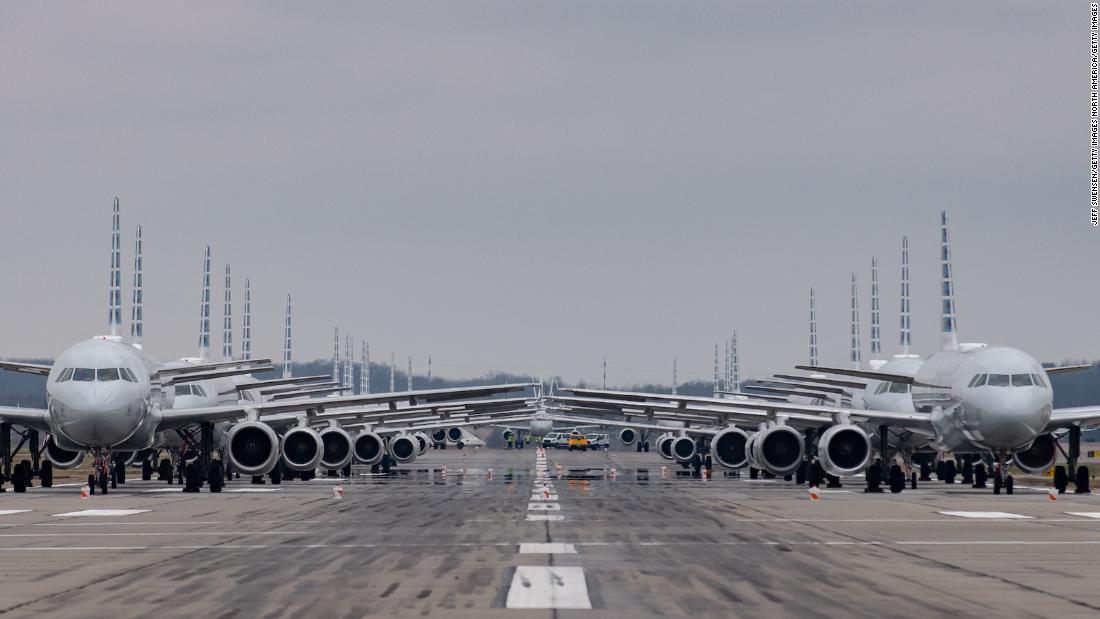 American Airlines (AAL) says it will activate more than 140 planes than have been in storage due to the coronavirus pandemic. 
"We're expecting to move 83 Airbus A320 Family (A319, A320 and A321) aircraft and 58 Boeing 737 aircraft from storage to the active fleet to support July flying," American Airlines spokesperson Ross Feinstein told CNN. 
He cautions that July is still expected to be "way down" from a year ago. At its peak this July, the airline will operate about 4,000 flights, compared to about 7,000 flights in July 2019, he said.
Still, activating theses planes is a sign that demand for air travel is starting to trickle back. 
The Transportation Security Administration recently announced it had screened 400,000 people nationwide for the first time since March, but that is well below the levels of a year ago.