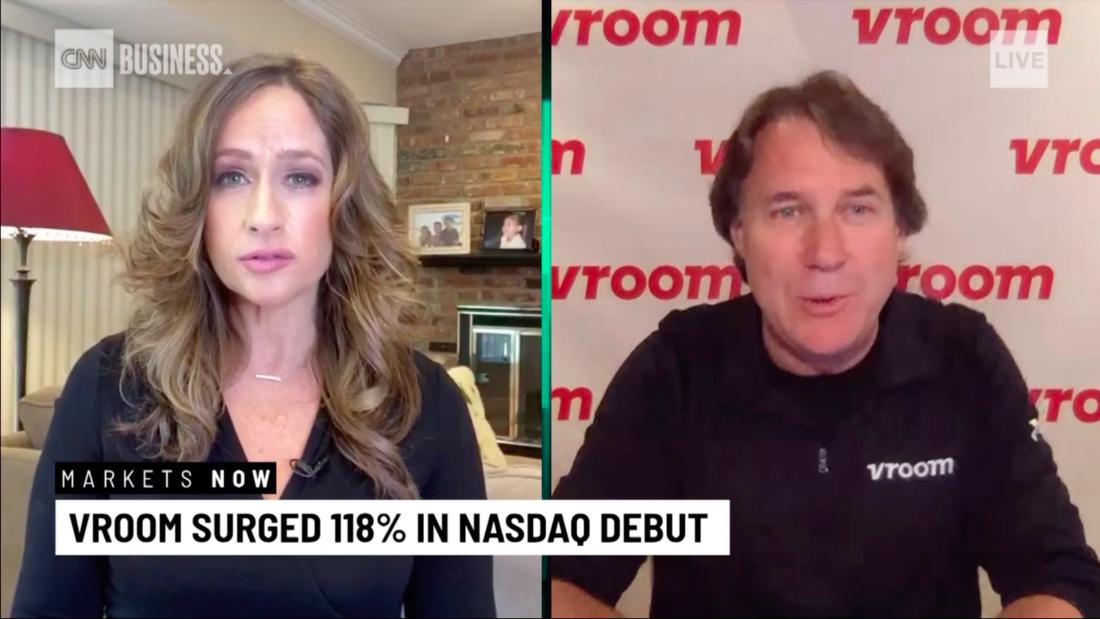 A pandemic and recession might not seem like the best time to take a company public, but this week disproves that thesis.
Used car retailer Vroom IPOed with the ticker VRM yesterday, rallying 118% in its first trading day.
"We're not surprised that the business has done well in the public markets," said Paul Hennessy, Vroom's CEO.
The company operates as an e-commerce business rather than a traditional brick-and-mortar car dealership, and its no-contact way for customers to purchase a car is becoming more attractive during the pandemic.
Its test drive allows potential customers to keep a car for seven days, and "if it's not right they can send it back to Vroom, no questions asked," Hennessy said on CNN Business' digital live show Markets Now.
In fact, customers are now twice as likely to buy a car online than they were three months ago, he added. "We became a great alternative for customers."