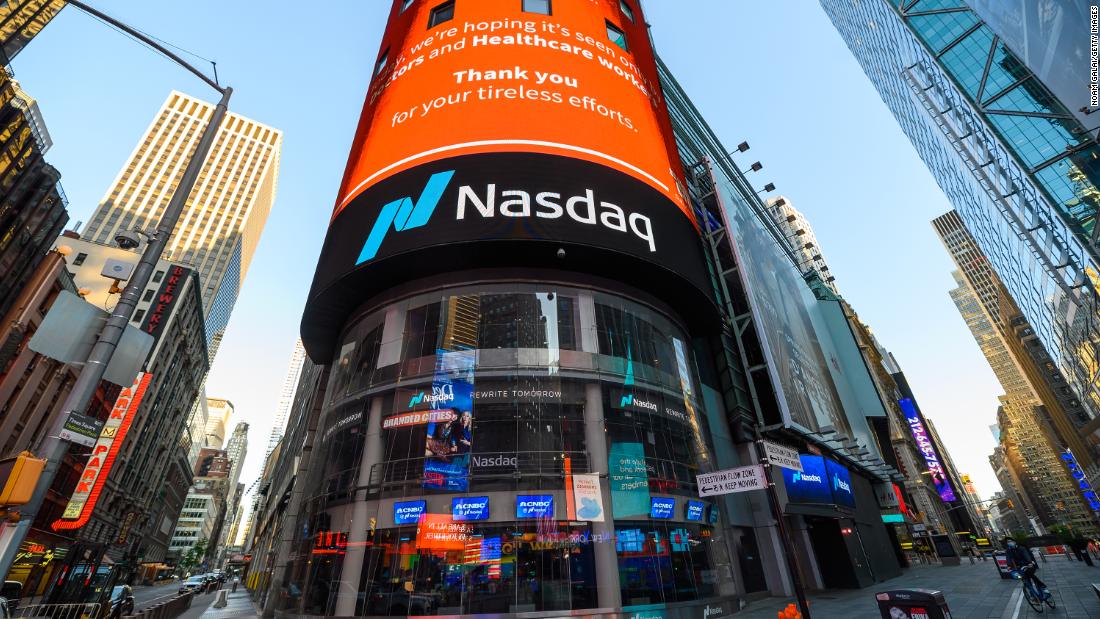 Mass unemployment. Riots in the streets. A devastating pandemic. And near-record stock prices, at least for the Nasdaq. That's the world we live in.
While Main Street is suffering from a series of crises, Wall Street is swiftly recovering, thanks in large part to easy money from the Federal Reserve.
The Nasdaq has rallied four days in a row, despite widespread civil unrest across America. It's now just 1.5% away from the all-time high of 9,817.2 set in February. The
The sharp rally in the Nasdaq — it's up 41% since March 23 — has been driven by a race to buy large tech stocks, collectively known as FAANG, that are thriving during the pandemic. That includes Facebook (FB), Amazon (AMZN), Apple (AAPL), Netflix (NFLX) and Google owner Alphabet (GOOGL).
Yet the stark disconnect between the stock market and economic reality also threatens to worsen wealth inequality — one of the drivers of the civil unrest.
"The stock market taking off — and decoupling from the real economy — is exacerbating inequality," said Kristina Hooper, chief global market strategist at Invesco.