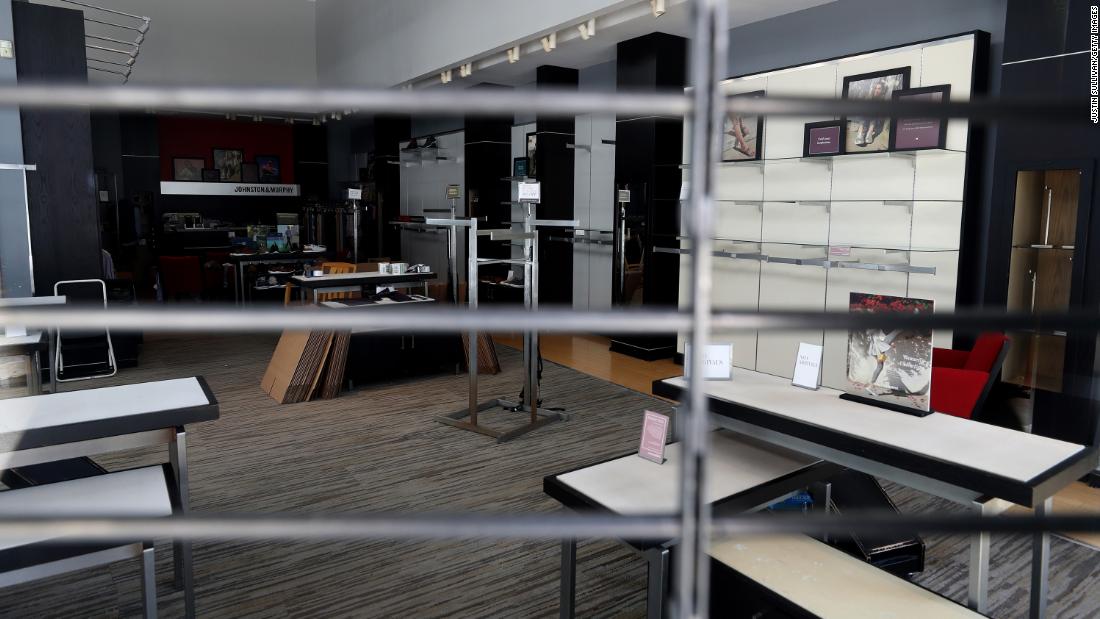 The current, second quarter of this year will be an ugly one for the economy -- and for the history books.
US gross domestic product is expected to collapse by up to 40% on an annualized basis between April and June.
While economists forecast a recovery in the second half of this year, that steep decline is will drag down the full-year GDP.
Economists at Bank of America Merrill Lynch expect a decline of 8% for the GDP this year, which would put the drop from peak growth to the trough at 13%.
This breaks the previously held post-war record of -4% in the Great Recession," said the analysts, led by chief US economist Michelle Meyer.
Bank of America is thinking about the coronavirus recession in three phases.
The lockdown that halted economic activity.
The reopening that leads to a sharp rebound in GDP growth, consumer spending and employment numbers.
Then a longer and slowed recovery, driven by a second wave of Covid-19 infections.
We now think it will take until the end of 2022, or later, to return to the pre-COVID level of GDP," Meyer & Co. said.