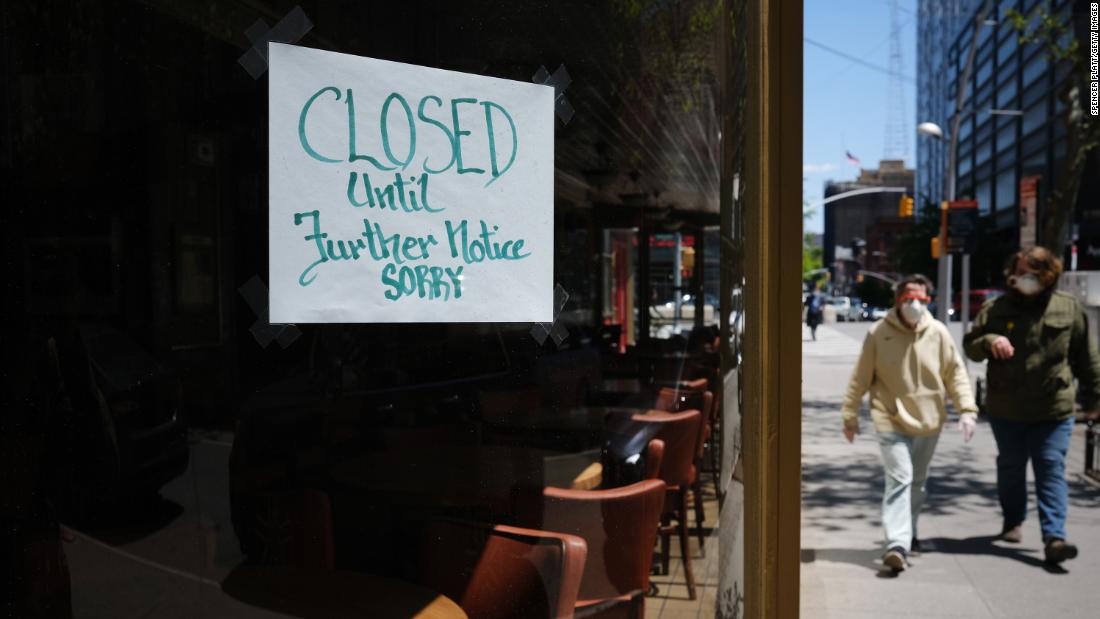 We're bracing for millions more jobless claims when the Department of Labor reports the latest numbers tomorrow.
Economists polled by Refinitiv expect 2.4 million Americans filed for first-time unemployment benefits last week. It would be the ninth week that jobless claims are in the millions, but also the seventh straight week that they declined from the week prior.
Continued jobless claims -- which count people filing for unemployment benefits for at least two weeks in a row -- are expected at 24.8 million. That would be about 2 million more than the week prior.
As the number of first-time claims begins to come down, economists are increasingly paying attention to how many people keep filing claims week after week. That provides a more complete picture of how the labor market is doing.