Stocks fall after Fed and Treasury chiefs testify: May 19, 2020
By CNN Business
Updated
4:35 p.m. ET, May 19, 2020
4:35 p.m. ET, May 19, 2020
4:24 p.m. ET, May 19, 2020
Stocks snap three-day winning streak
From CNN Business' Anneken Tappe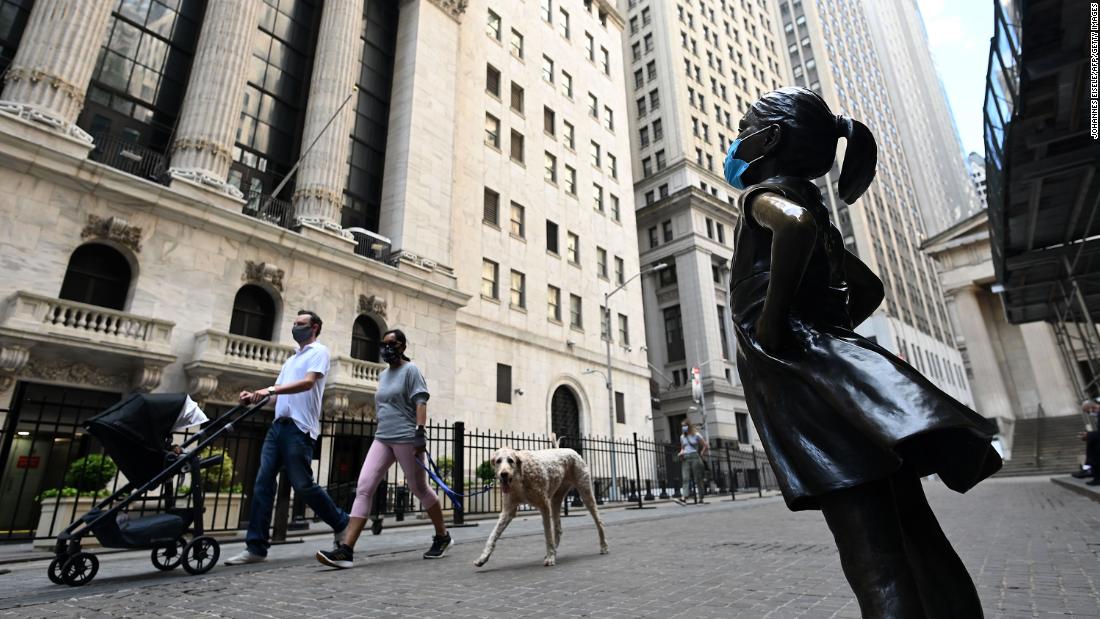 US stocks ended at session lows on Tuesday, with major indexes snapping their three-day winning streaks.
Investors spent the day glued to the testimony of Federal Reserve Chairman Jerome Powell and Treasury Secretary Steven Mnuchin before the Senate Banking Committee. But in the end, the hearing didn't have a big impact on markets.
3:36 p.m. ET, May 19, 2020
Congressional Budget Office projects social distancing to continue
From CNN Business' Anneken Tappe
Social distancing likely peaked across the United States in April, but this new way of life will continue for the foreseeable future, according to the latest economic projections from the Congressional Budget Office.
"To account for the chances of the pandemic persisting or reemerging, CBO projects that social distancing will continue, but to a declining degree," according to today's report.
Social distancing will drop sharply in the second half of the year, and continue to decrease through the third quarter of 2021, according to the report.
As for the current quarter, the CBO projections are in line with those from Wall Street: it will be ugly.
America's gross domestic product will contract by 11% on a real, inflation-adjusted basis, and by a whopping annualized 38% between April and June, the CBO forecasts. Nearly 26 million people who were employed at the end of 2019 will have lost their jobs during that period, the CBO projects.
Both the labor market and the overall economy are expected to begin a recovery in the second half of this year, but it will be a long road back to where the country started 2020. By the final quarter of 2021, real GDP is expected to be 1.6% lower and the unemployment rate 5.1 percentage points higher when compared with the final three months of 2019.
2:47 p.m. ET, May 19, 2020
Stocks unfazed by Powell and Mnuchin testimony
From CNN Business' Anneken Tappe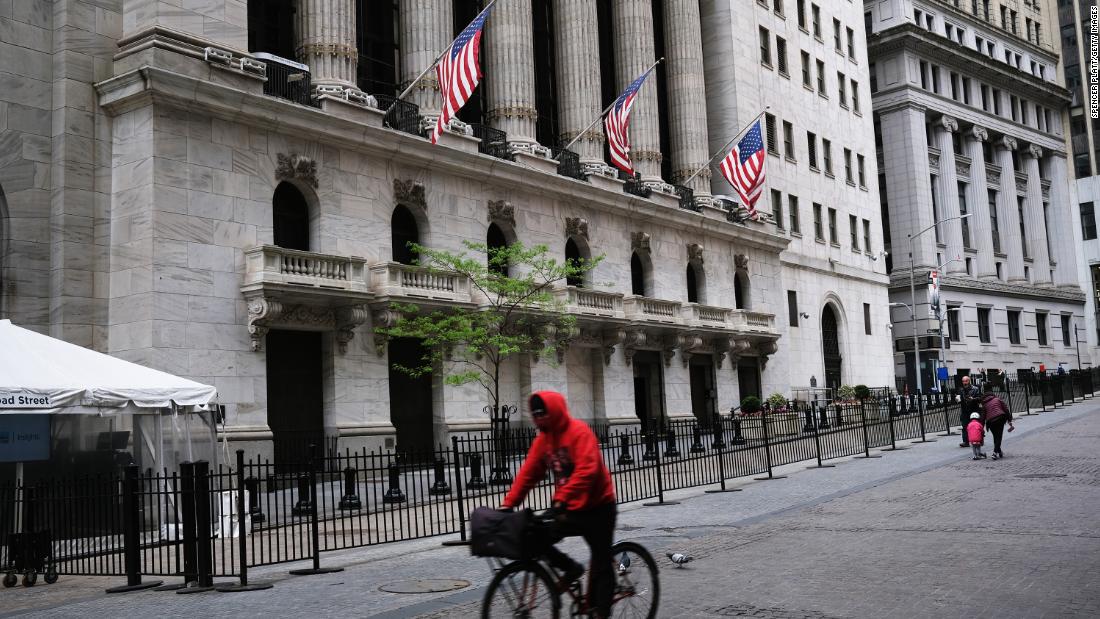 The testimony from Federal Reserve Chairman Jerome Powell and Treasury Secretary Steven Mnuchin came and went today without having a big effect on the stock market.
The major US indexes remain mixed in mid-afternoon.
The Nasdaq Composite is leading the field with a 0.8% gain, while the S&P 500 is up 0.2%.
The Dow is 0.2%, or 47 points, in the red.
12:59 p.m. ET, May 19, 2020
Luckin Coffee to be delisted by Nasdaq
From CNN Business' Paul R. La Monica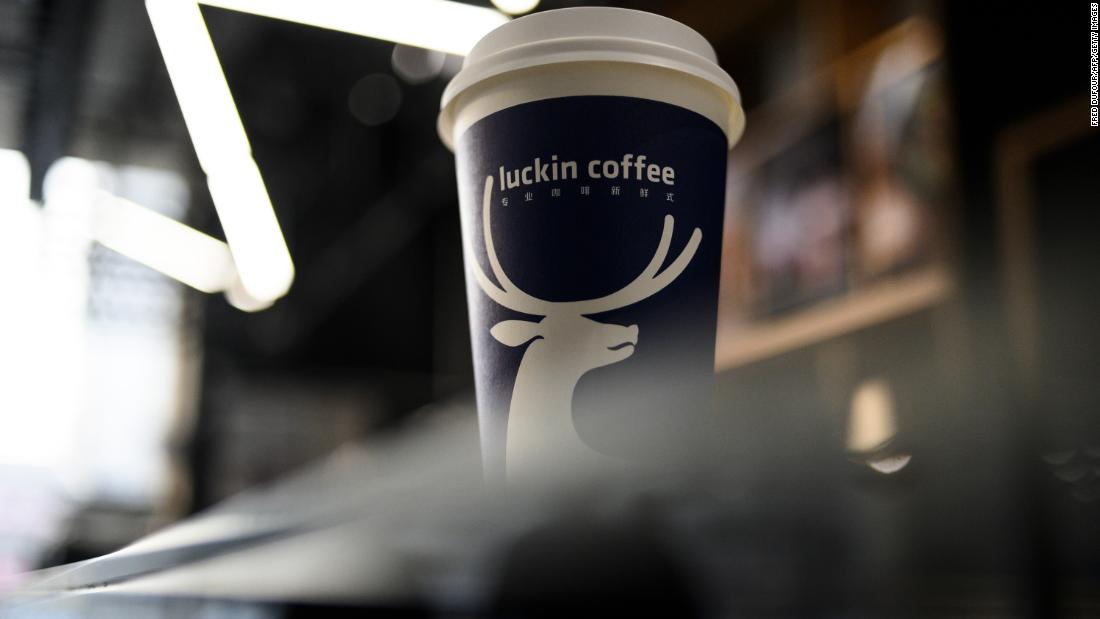 If you were wondering when the shares of scandal-ridden Chinese coffee company Luckin (LK) would trade again, it looks like the answer is never.
Nasdaq informed the company of its plans to delist the shares in a May 15 notice, Luckin said in a regulatory filing late Monday.
In early April, Luckin revealed it had uncovered fabricated transactions as part of an internal investigation into accounting regularities. Shares plunged more than 75% before being halted on April 6.
On May 12, Luckin announced it had fired its CEO as well as chief operating officer Jian Lu -- the latter of whom had already been suspended for misconduct, along with several of his direct reports.
Luckin said in Monday's filing that it plans to request a hearing with Nasdaq about the delisting notice. The stock will remain on Nasdaq until the hearing date, which Luckin said should take place within the next 30 to 45 days.
But it's not looking promising for Luckin, which went public in May 2019 and initially soared on hopes that it was stealing market share from Starbucks (SBUX) in China. As of late last year the company had 3,680 stores. However, bankruptcy rumors have been swirling in light of the scandal.
2:50 p.m. ET, May 19, 2020
There are some risks in the housing market: Powell
From CNN Business' Anneken Tappe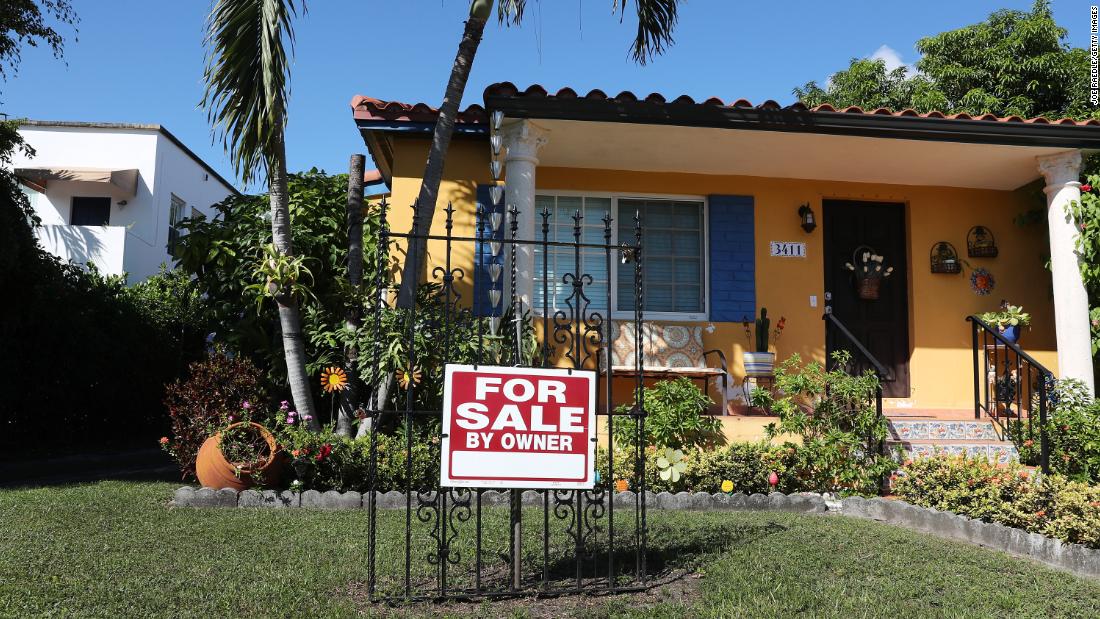 Unlike the 2008 recession, the coronavirus economic downturn is not linked to a housing crisis. But there are still risks in that sector, said Federal Reserve Chairman Jerome Powell during hist testimony before the Senate Banking Committee.
For example, mortgage forbearance programs, which allow home owners to delay their monthly payments if they are affected by the pandemic, might not work as intended and people could wind up losing their homes, Powell warned.
"You also see the housing industry come under great pressure," Powell said.
This morning, the US Census Bureau reported April figures for housing starts and building permits. Permits plunged more than 20% from March while housing starts plummeted more than 30%.
3:14 p.m. ET, May 19, 2020
Jerome Powell was having none of Martha McSally's China questions
From CNN Business' David Goldman
Arizona Senator Martha McSally criticized the Fed for hiring BlackRock to manage some of the asset-purchasing facilities the Fed built to shore up the US economy.
She falsely claimed China "unleashed this virus on America." And although she correctly noted BlackRock holds many investments in Chinese companies, McSally incorrectly called BlackRock an "investment bank."
In reality, BlackRock is a global asset manager, which allows investors to buy into funds that hold various assets.
McSally, a Republican who is facing a tough re-election fight against retired astronaut Mark Kelly, said the Fed needed to ensure China wasn't profiting from "unleashing this calamity on the world."
Federal Reserve Chairman Jerome Powell dismissed McSally's concerns as it pertains to the Fed. He said the Fed hired BlackRock for its expertise in the markets it's trying to buy assets from. He also noted that BlackRock, like all asset managers, holds securities from across the world -- and that its Chinese holdings are irrelevant to what the Fed hired BlackRock to do.
12:03 p.m. ET, May 19, 2020
Powell defends the Fed's corporate bond buying
From CNN Business' Anneken Tappe
Federal Reserve Chairman Jerome Powell defended the central banks' program to buy junk bonds during his testimony before the Senate Banking Committee.
He flagged that the Fed allowed for buying bonds from so-called "fallen angels" -- companies that have been recently downgraded from investment grade to junk -- to ensure there is "no cliff" between the two lending markets, Powell said.
"We're not buying junk bonds generally across the board at all," he added. "We maybe have to lend money to these companies, but even better, they can borrow themselves now."
12:03 p.m. ET, May 19, 2020
The Fed's municipal facility is 2 weeks from being operational, Powell says
From CNN Business' Anneken Tappe
Federal Reserve Chairman Jerome Powell said the central bank's new Municipal Lending Facility is about two week's away from being operational.
The program is designed to lend up to $500 billion in loans and $35 billion in credit protection to help states and local governments through the coronavirus recession.