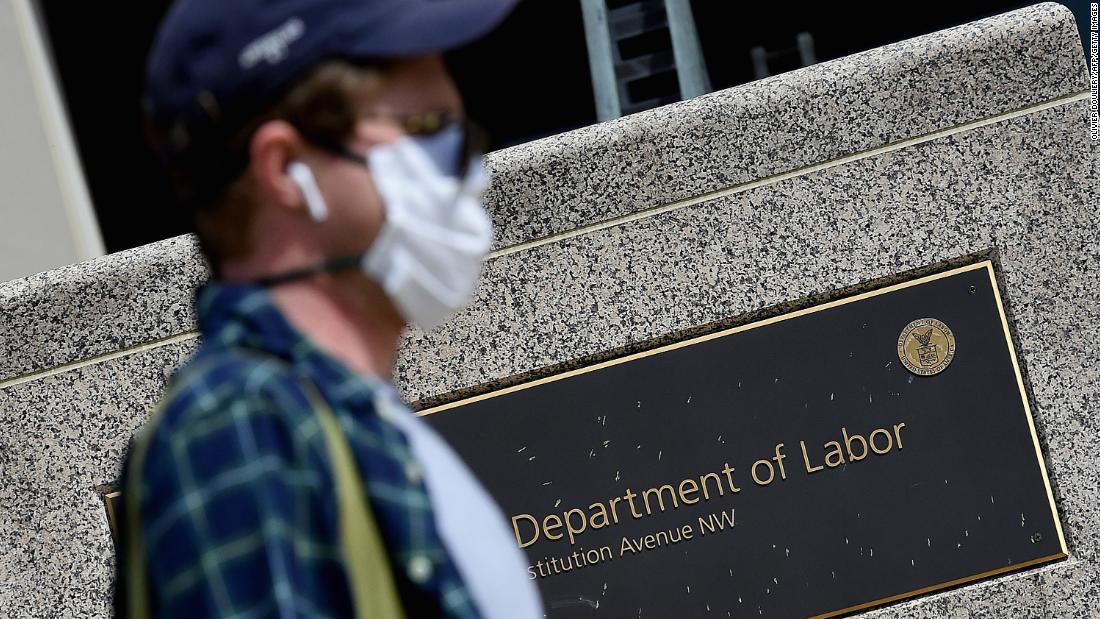 The US unemployment rate may have skyrocketed to 20% in April, two months earlier than anticipated, White House economist Kevin Hassett warned Tuesday.  
"We're looking at probably the worst unemployment rate since the Great Depression," Hassett told CNN's Poppy Harlow. 
Last week, Hassett told CNN that the US jobless rate could hit 20% in June, up from just 4.4% in March.  
Now, Hassett, a senior economic adviser to President Donald Trump, thinks Friday's jobs report will show unemployment climbed above 16% to "maybe as high as 19% to 20%" in April. He cited the recent spike in weekly jobless claims.
It's a tremendous negative shock. A very, very terrible shock," Hassett said. 
Economists polled by Refinitiv expect the unemployment rate hit 16% in April. That would be the highest level of unemployment since the tail end of the Great Depression in 1939.  
The hope is that the jobless rate will go back down, perhaps sharply, as social distancing restrictions are lifted.  
The risk is that a second wave of infections -- or Trump's latest threats to impose tariffs on China -- hinders the recovery.
Hassett told CNN that his 20% unemployment forecast does not include the potential loss of jobs from new US-China tariffs.
Watch the interview here: