Stock rally fizzles out: April 28, 2020
4:52 p.m. ET, April 28, 2020
Starbucks' same-store sales drop 10% globally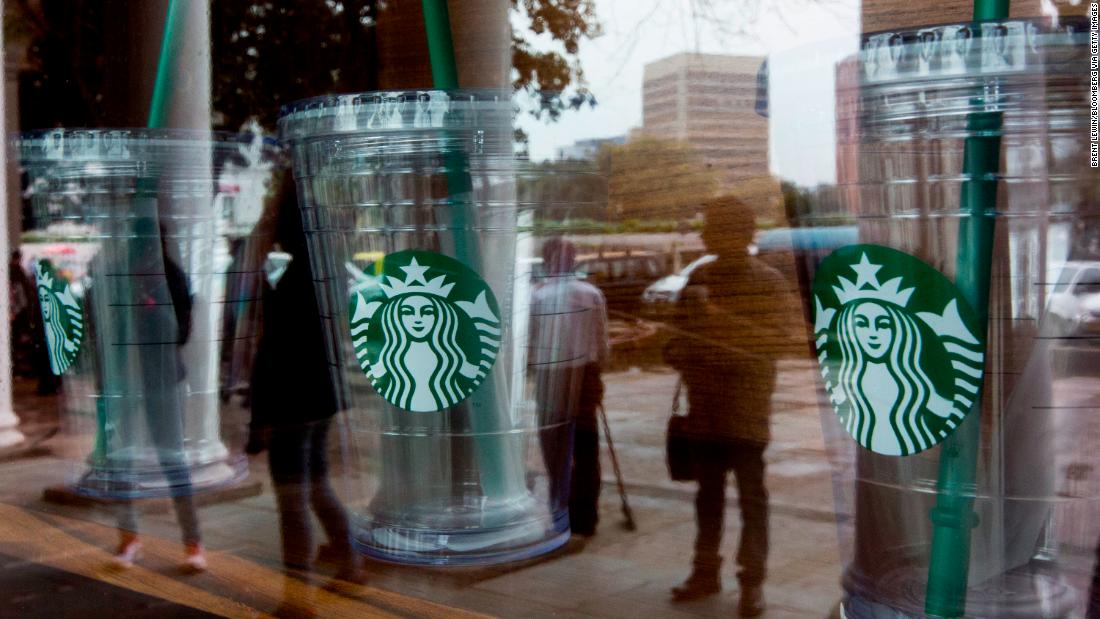 Sales at Starbucks stores open at least a year fell 10% globally in the first three months of the year because of the coronavirus pandemic.
The decline was most pronounced in China, where the novel coronavirus first started to spread. Same-store sales fell 50% in the country during that period compared to the same one last year, the coffee chain said Tuesday. In the Americas and United States, comparable store sales fell 3% during the period. Overall, net revenue fell 5% to $6 billion during the period.
Many Starbucks locations are closed because of the coronavirus pandemic. The company has temporarily shuttered about half of its company-operated stores in the United States, and more than 75% in Canada, Japan and the United Kingdom.
But it is starting to turn the corner in China, Starbucks said. Today, 98% of locations in the country are open with limited cafe seating.
"We expect China's sales to substantially recover with comparable store sales roughly flat to prior year levels at the end of fiscal year 2020," the company said in a statement discussing the financial results. "Based on our substantial experience in China to date, we continue to believe that the impacts of the COVID-19 outbreak are temporary and that our business will fully recover over time."
4:37 p.m. ET, April 28, 2020
Alphabet posts better-than-expected revenue despite coronavirus-related ad sales slowdown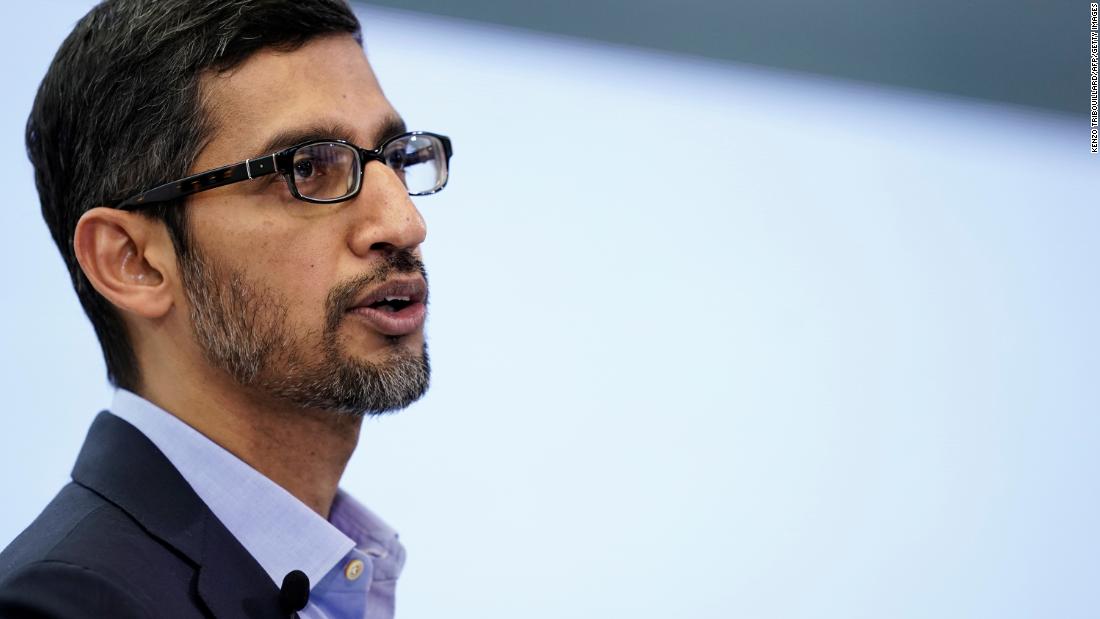 Despite a hit to its advertising sales in March, Google parent Alphabet (GOOGL) reported better-than-expected revenue for the first three months of 2020.
The company on Tuesday posted $41.2 billion in quarterly revenue, up 13% from the same period in the prior year, compared to Wall Street analysts' projection of $40.3 billion. Earnings per share hit $9.87, falling short of the $10.33 analysts had expected. Alphabet's stock rose around 4% in after hours trading Tuesday.
The growth in sales came despite a slowdown in ad growth in March, as the economic crisis forced many companies to cut spending. Advertising sales make up around 80% of the company's total revenue.
Alphabet posted $24.5 billion in ad sales on Google, up nearly 9% from the prior year, though the segment's growth rate was slower than in the previous quarter.
The company broke out YouTube advertising revenue for the first time ever in February when it reported earnings for the fourth quarter of 2019. In the March quarter, YouTube ad sales brought in just over $4 billion, below the $4.7 billion in revenue generated during the December quarter.
Google Cloud, however, experienced strong growth in the quarter — up 52% year-over-year to nearly $2.8 billion. The cloud business was likely buoyed by the shift for many to working and attending school from home amid the coronavirus outbreak.
4:25 p.m. ET, April 28, 2020
Stock snap winning streak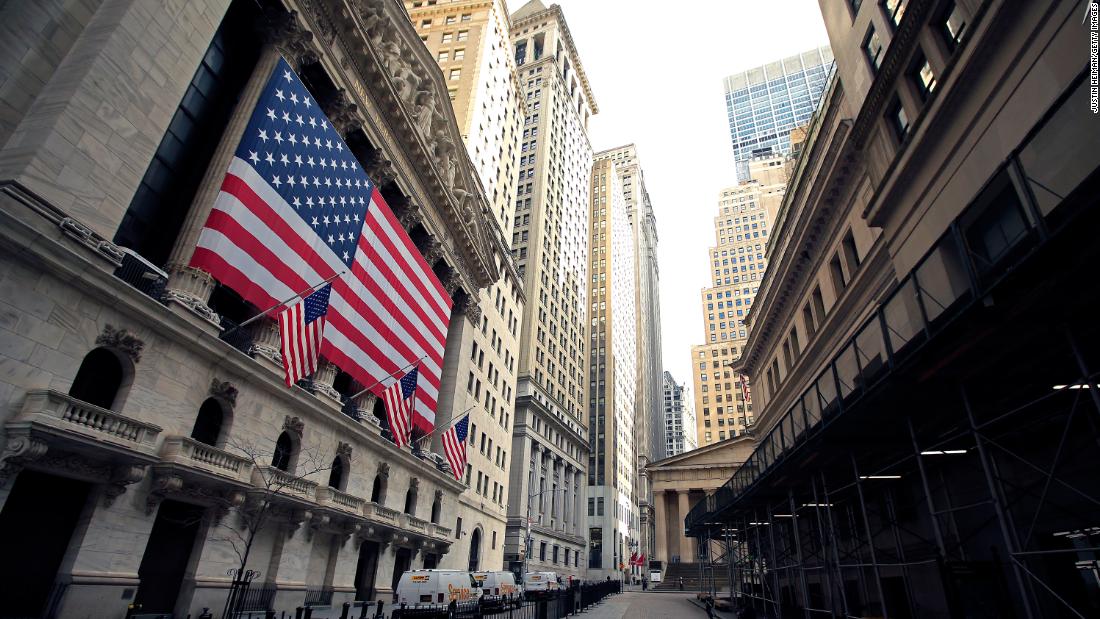 US stocks lost steam after a buoyant market open, finishing the day in the red.
The Dow snapped a four-day winning streak, its longest since February. The index finished down 0.1%, or 32 points.
The S&P 500 fell 0.5%.
The Nasdaq Composite was the worst performer of the three major benchmarks as tech stocks fell. It ended down 1.4%.
3:53 p.m. ET, April 28, 2020
Zillow will let employees work from home through the end of 2020
Zillow (Z) will give all of its employees the option to work from home through at least the end of 2020, even as some office locations may start phased reopenings in coming months.
Some areas of the United States have begun lifting stay-at-home orders and other restrictions meant to stop the spread of coronavirus, prompting companies in those areas to consider when and how to call employees back to the office. Some experts say that even as businesses reopen, if schools remain closed and childcare is hard to come by, employees could struggle to get back to work.
Zillow said in a statement it wants to give employees "the flexibility and visibility to manage their lives with work in these uncertain times."
We've learned a lot over the past two months and have watched our teams pull together from their homes to keep the company moving forward," the statement said. "This situation has dramatically changed how we envision our future of work and we expect this experience will influence our decisions going forward."
The online home listing company employs around 5,200 people in 37 offices throughout 21 US states and Vancouver, British Columbia. It first asked all employees to work from home starting in the second week of March, though several office locations closed earlier that month.
Zillow said it will begin working on a phased reopening of its offices based on guidance from government officials, employee feedback and other factors, but the company said it expects it to be "a gradual process over many months."
4:26 p.m. ET, April 28, 2020
America is facing its first economic downturn since 2014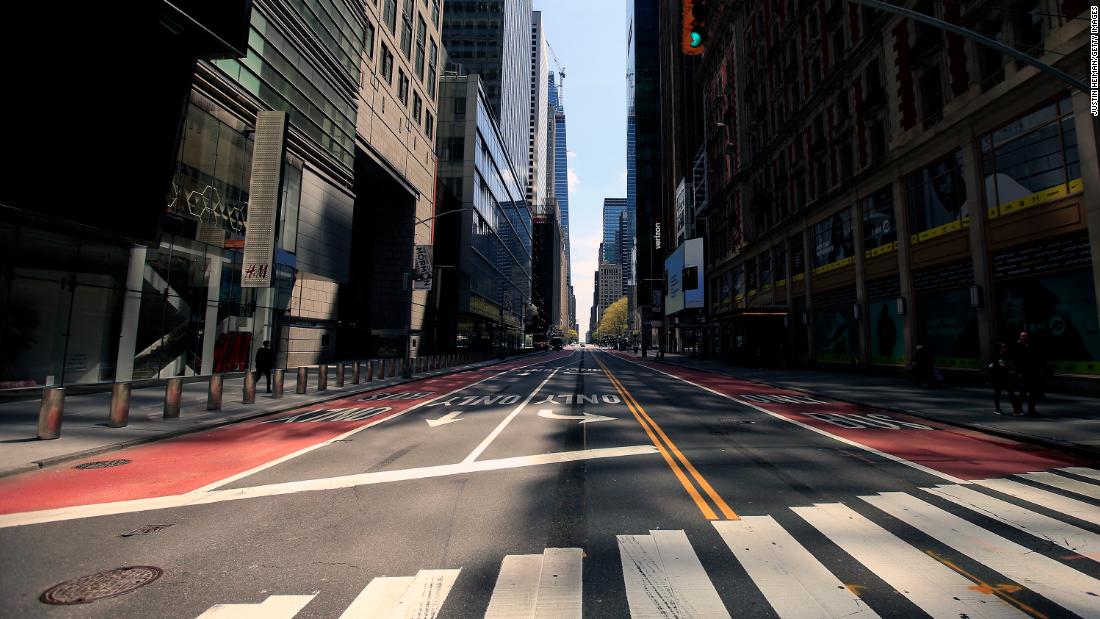 The American economy has grown for 23 quarters in a row -- nearly six straight years of uninterrupted growth. Coronavirus almost certainly ended that streak last quarter, even though the pandemic didn't disrupt most US businesses until mid-March.
But the abrupt and nearly universal shutdown probably more than offset any economic growth from January and February. Businesses shut down and workers stayed home, while mass layoffs led claims for unemployment benefits to spike.
Economists surveyed by Refinitiv expect the US economy contracted at a 4% annualized rate, compared to a 2.1% growth rate in the fourth quarter of last year. It would be the first quarterly contraction since the first three months of 2014, and the worst drop since the first quarter of 2009, when the economy contracted by an annualized 4.4% rate in the midst of the financial crisis.
2:09 p.m. ET, April 28, 2020
TripAdvisor lays off 25% of its staff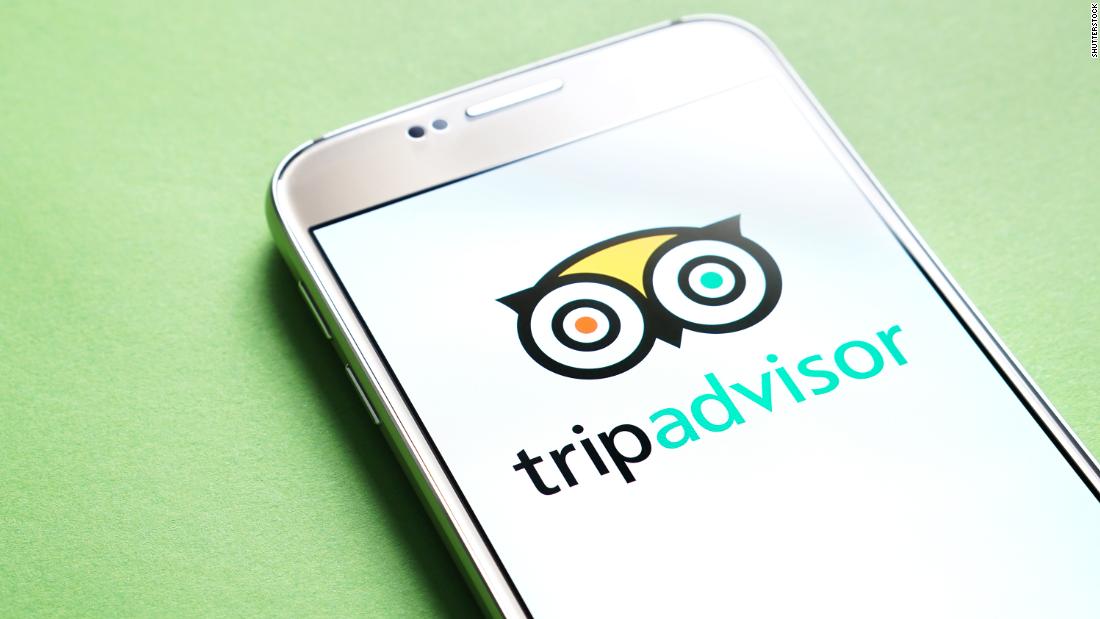 TripAdvisor (TRIP) announced Tuesday that it will lay off 900 employees, or roughly 25% of its workforce, because of the coronavirus pandemic's impact on demand for travel.
More than 600 employees working in the United States and Canada and nearly 300 employees working outside those two countries will be affected.
The company also said it would put a "number" of employees on furlough for an unspecified time and shutter its San Francisco and Boston offices.
"All of these actions, while difficult, will give Tripadvisor greater financial flexibility and enable us to better manage the business through this time of incredible uncertainty and instability," CEO Steve Kaufner said in an open letter.
TripAdvisor's stock is down 40% for the year.
12:12 p.m. ET, April 28, 2020
SmileDirectClub soars after winning retail patent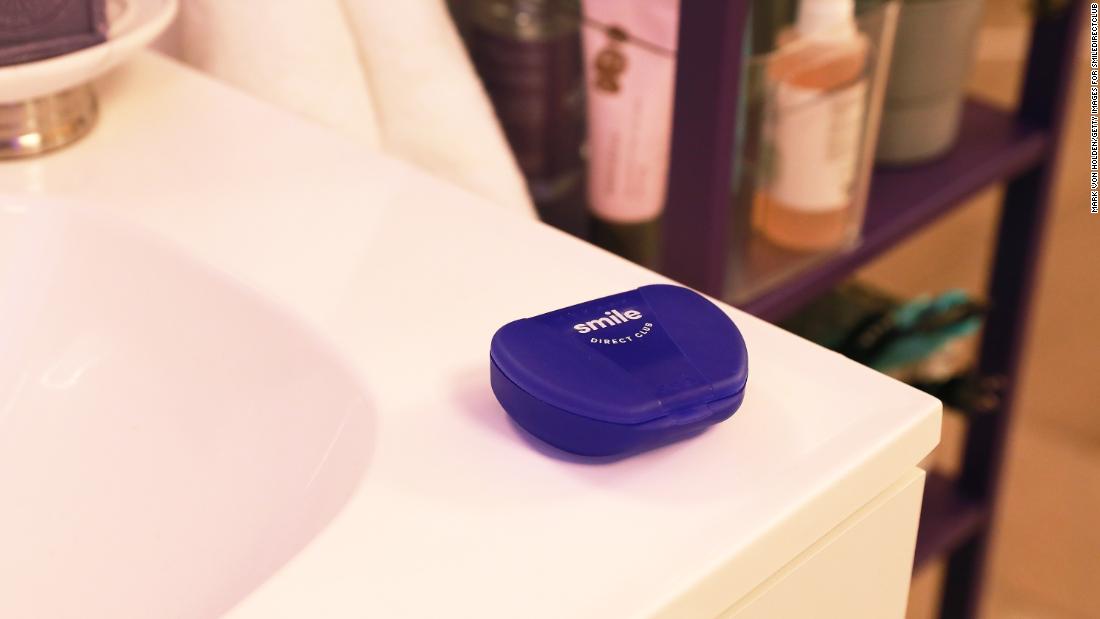 Investors in SmileDirectClub are celebrating the company's big legal victory Tuesday.
Shares of SmileDirectClub (SDC) soared almost 20% on heavy trading volume after the company announced that it received a patent from the United States Patent & Trademark Office for its SmileShop retail stores. This means that no other aligner company can duplicate this model for a period of 18 years.
SmileDirectClub competitor Align Technology (ALGN), which makes Invisalign, had already closed its own stores in 2019 following a legal ruling in favor of SmileDirectClub. Align's shares rose 4% Tuesday.
Now SmileDirectClub rival Candid will likely need to shut its retail outlets. SmileDirectClub said it is filing a cease-and-desist order to bar Candid from reopening its stores, which are currently closed because of the Covid-19 pandemic.
SmileDirectClub's stores have also been closed since March. But the company said Tuesday that it plans to "slowly reopen" its SmileShops in the United States, Canada, Germany, Australia, New Zealand, the UK and Ireland in May "as local governments begin to lift business restrictions."
Still, it's not clear when SmileDirectClub which went public last September, will ever be profitable. The company is expected to lose money this year and in 2021. That's a major reason why the stock has plunged nearly 30% this year and is down almost 75% from its IPO price.
12:15 p.m. ET, April 28, 2020
Moody's warns that renewed lockdowns could shock the economy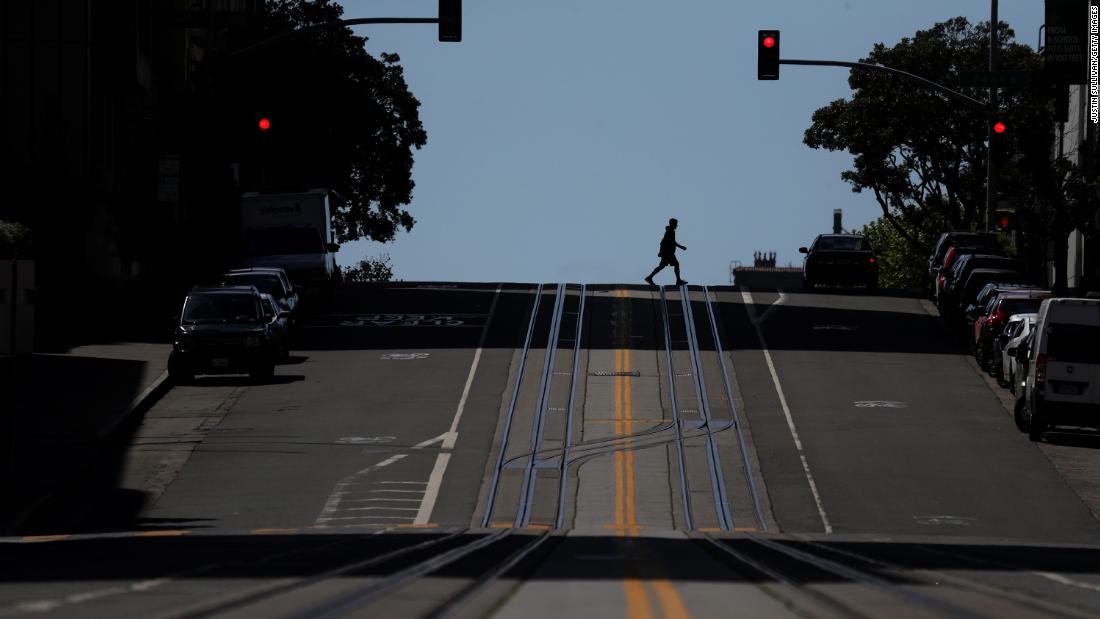 Moody's Investor Services warned that renewed lockdowns around the world could create an economic shock big enough to spark a deep financial crisis, analysts wrote in report released today. 
That crisis "would be far worse in scale and scope than the 2008-09 global financial crisis," the analysts wrote. 
The ratings agency added that the likelihood of this scenario playing out is high "without a coordinated global effort to bring and keep the rate of infections down."
Even if countries can avoid renewed lockdowns, the Moody's analysts see the potential for "large-scale destruction of businesses and entire sectors, as well as a structurally high unemployment rate, a permanent loss of human capital, and persistent malaise in consumption and investment." 
In particular, Moody's notes that "activities that require a high degree of human contact, such as dining out, going to movie theaters, flying and using mass transit, is unlikely to fully normalize until the disease is eradicated, or a vaccine or an effective treatment is available." 
"Many businesses will struggle to stay afloat in these conditions, and eventually some will close regardless of policy support to the economy," wrote the analysts.
11:34 a.m. ET, April 28, 2020
Harley-Davidson to conserve cash in midst of Covid-19 crisis
Harley-Davidson (HOG) is in talks with "major US banks" to access another $1.3 billion in liquidity, the company said Tuesday. It unsurprisingly reported a drop in sales for its iconic choppers in the first quarter as the global Covid-19 pandemic is hurting demand for motorcycles.
Shares of Harley-Davidson soared nearly 10% Tuesday as the company also unveiled a plan to conserve cash.
Harley-Davidson reported a 12% decline in American sales across the motorcycle industry in the three years before the coronavirus pandemic began, according to the company's most recent annual earnings statement.