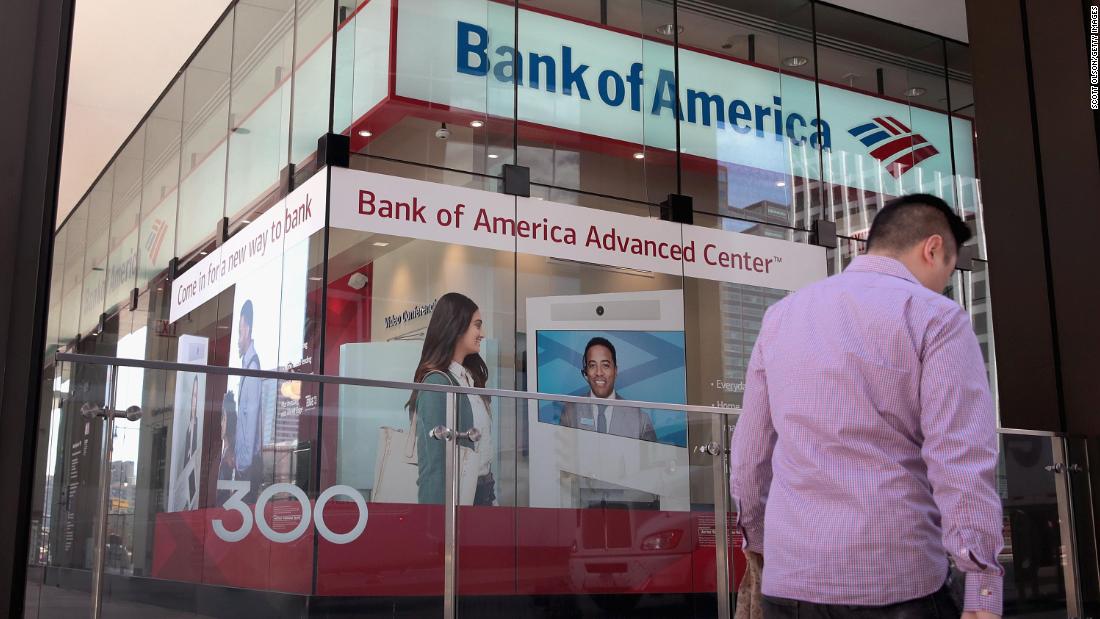 Bank of America is preparing for a spike in bad loans linked to the coronavirus crisis.
The No. 2 US bank announced Wednesday it set aside $4.8 billion for credit losses during the first quarter. That's up sharply from $1 billion a year before, reflecting the collapse of the economy because of the pandemic.
Bank of America (BAC) built its loss-absorbing reserves by $3.6 billion. The bank cited a "deteriorating economic outlook related to COVID-19."
First-quarter profit dropped by a steeper-than-expected 45% to $4 billion. However, that's a more moderate decline than rivals Wells Fargo (WFC) and JPMorgan Chase (JPM) reported Tuesday.
Bank of America emphasized it continues to lend to consumers and small businesses.
As of April 8, Bank of America received 279,000 small business loan applications worth $43 billion under the stimulus package's forgivable loan program, called the Paycheck Protection Program.
The bank's loan balances ended the quarter at $1 trillion, up 7% from the end of 2019. Deposits climbed 6% to $1.4 trillion.
Bank of America said it provided nearly 1 million payment deferrals through April 8.
"We are taking extraordinary steps to support our employees, clients and communities during this humanitarian crisis," said CEO Brian Moynihan.