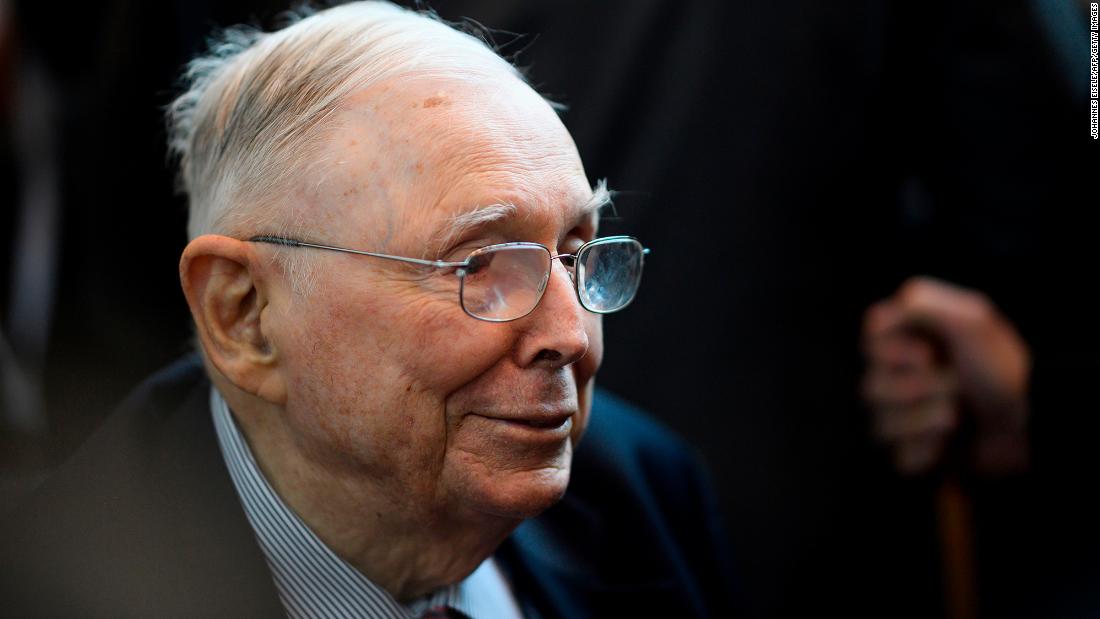 Charlie Munger, the 97-year old vice chairman of Berkshire Hathaway (BRK.B), is (unsurprisingly) not a fan of meme stocks like GameStop (GME) or trendy blank check special purpose acquisition companies.
"I think it must end badly but I don't know when," Munger said at the annual shareholder meeting for Daily Journal (DJCO), the Los-Angeles based newspaper publisher where he is chairman. (The meeting was webcast on Yahoo Finance, just as Berkshire's will be in May.)
Munger warned that it is dangerous for investors to keep buying stocks in a "frenzy" just because prices are going up. He compared the GameStop surge to horse racing. And he said the popularity of SPACs were an "irritating bubble" and that "the world would be better off without them." 
Like Buffett, Munger is not known for mincing words, but he did have some nice things to say. Munger argued that "value investing will never go out of style" and that Amazon (AMZN) CEO Jeff Bezos, who recently announced plans to step aside from that post, is one of the smartest businessmen ever.
Berkshire owns a stake in Amazon and the company partnered with the tech/retail giant on its since shuttered Haven health care venture.