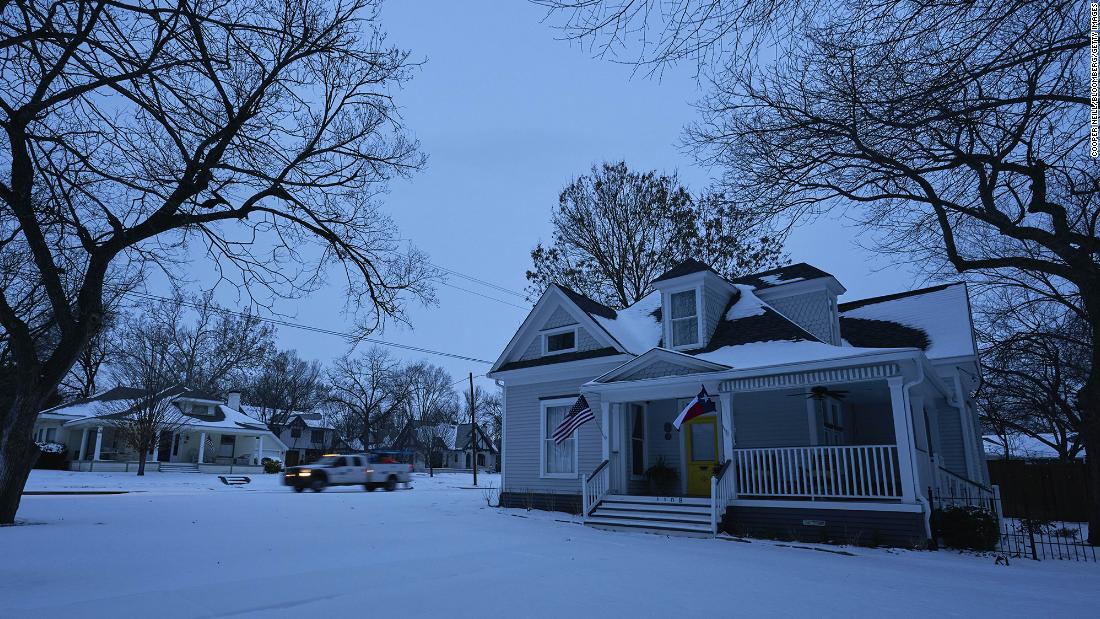 Neil Chatterjee, a top federal energy regulator, is pushing back against those blaming frozen wind turbines for the life-threatening blackouts in Texas.
"No single fuel source can be blamed for this event," Chatterjee, a commissioner on the Federal Energy Regulatory Commission, told CNN Business on Wednesday. "Before we point fingers, we need to figure out why this happened."
Chatterjee, a Republican from Kentucky who previously led FERC, acknowledged that wind generation was lower than expected in Texas during the deep freeze. 
"Some wind capacity wasn't available. But neither was gas, neither was coal, neither was nuclear," he said. While wind is booming in Texas, it comprises less than a quarter of the state's sources of electricity. The majority comes from fossil fuels.
Chatterjee was quietly demoted last November by former President Trump – a move the regulator said at the time may have been retribution for his support of clean energy.
In an interview with Fox News on Tuesday, Texas Governor Greg Abbott blamed the blackouts on wind power. Chatterjee, by contrast, said he remains confident that America can transition to a "cleaner and greener" electric grid.
"Let's get the politicians out of this," Chatterjee said. "Let the engineers, economists and experts figure it out."